FAYETTEVILLE, Ark. — During Arkansas softball home weekends in the spring, it's not hard to find Kole Smith: Bogle Park, front row, just to the right of home plate.
Why that spot? Kole said that "They always want to see me when they score."
From the first inning to the last, Kole is always calling the Hogs.
"If you hear it, you know you're home," Kole said.
Bogle Park is a second home to Kole, because when he's watching his Razorbacks, he's not just watching his favorite team, he's watching his best friends.
"What's your Twitter bio?" Jordan asked Kole. "President of the softball fan club," Kole responds.
For Kole, softball, and sports in general, have always meant something more.
The Smiths were born and raised in Springdale. Jordan is the older sister by 11 years.
"I'm like a second mom," Jordan said. "I'm super protective over him, but it's just been fun to have my built-in best buddy."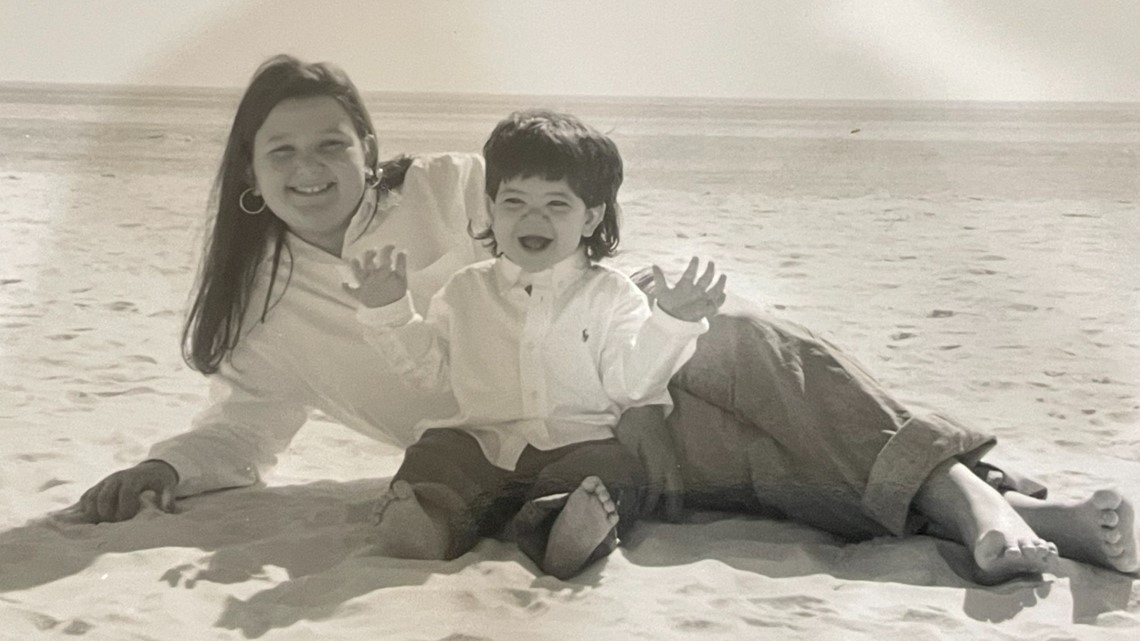 Kole was born with autism.
"From a really young age, he's been in speech therapy, occupational therapy, and physical therapy," said Jordan.
At first, it impacted one of the things Kole loves most: Playing sports.
"He started playing T-ball and once we saw there was a developmental lag with him when he got to coach pitch, he just couldn't keep up," Jordan said.
But his family found a way to keep Kole on the field.
"That's when we found Miracle League," Jordan said. "It's a baseball league for people with disabilities. We have fields that are good for disabilities— they're softer fields, they're not grass. Any disability can come to play baseball."
Perfect for Kole, because it meant he could continue doing his favorite thing. "Hitting home runs," Kole says.
As Kole continued to play baseball, he eventually became a fan of the other diamond sport – softball.
The Hogs ran to their first super regional in 2018, and one particular player in the circle helped draw Kole in.
"There was a player, she flipped her ponytail, so that got me wanting to watch them," Kole said.
"Small things like that, kind of a quirky little thing, he catches on to it and he thinks it's hilarious and that's what he talks about," Jordan said.
"It was Autumn Storms, and he was hooked," Jordan said.
So hooked, Kole and Jordan started regularly watching Autumn's games on TV… the start of a special bond no one could foresee.
"I coordinate volunteers for Miracle League and so I reached out to the softball team because they had never come out," Jordan said.
"The week that they came out to Miracle League, our grandpa had died that Monday," Jordan said. "His funeral was on Friday, and I think we were just like, 'I don't know if I want to go Miracle League,' because it had been a rough week. I think we were like, 'no, we just need as much normalcy as we can.'"
"So we went to Miracle League and that's the day the softball team happened to be there," Jordan said. "I just think it's kind of fate that it happened that way, or else I don't know if we'd be sitting here."
And sitting at Kole's game, was his favorite player.
"One of them happened to be Stormy (Autumn Storms)," Kole said.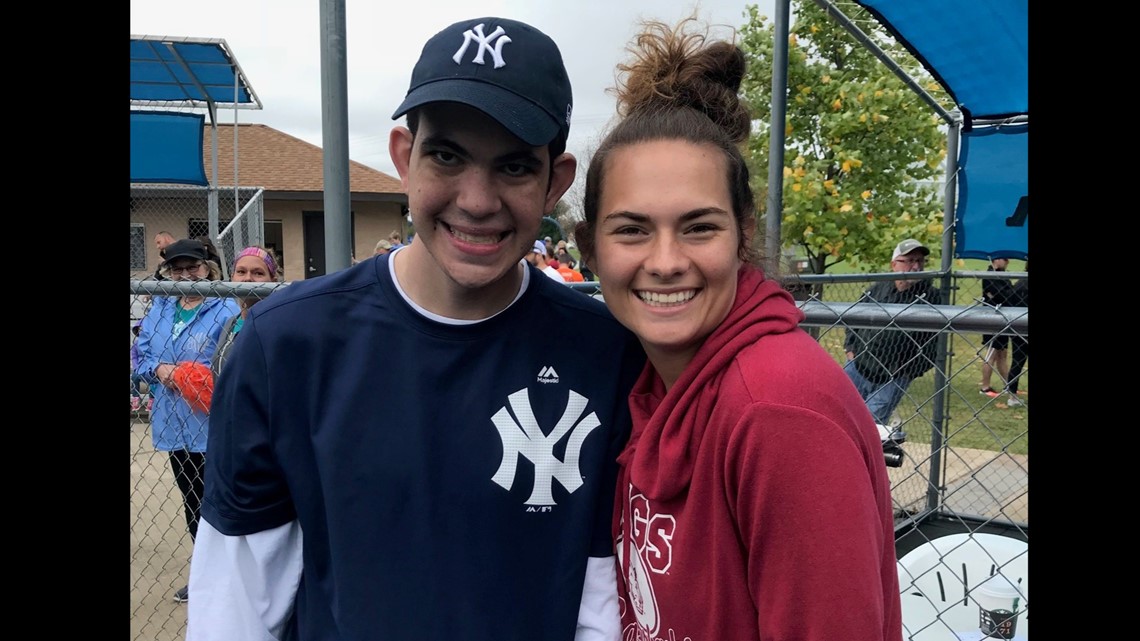 "They brought her over, they met, and took a picture with him," Jordan said. "He literally told her, 'I'm going to come to watch you play.' When their season started in 2019, we were at every game."
The team gained its new biggest fan.
And Kole gained more than just a picture with his favorite player.
"What did they become to you?" Jordan prompts Kole.
"My best friends," Kole answered.
As he started going to more games, he befriended more players, like Danielle Gibson, Taylor Ellsworth, and Hannah Gammill.
"He just has a heart of gold and loves people immensely," Gammill said.
"He has just been at every single game, in the front row," Gibson, now an assistant coach at Georgia, said. "Cheering on, wearing our jerseys. It's just so cool to see."
When women's basketball players came out to his Miracle League games, he befriended them as well—starting with former Razorback star Chelsea Dungee and continuing this season with grad transfer Chrissy Carr.
"After every game, we just took a picture," Carr said. "We would do different poses. That's honestly what I would look forward to after every game, win or lose."
"Chrissy, I mean, she just leaned in completely," Jordan said. "Same with all of these players. They have just opened arms, and welcomed him in like he's always been there."
And now, he is always there, just like they are for him.
"They always show up to watch me," Kole said.
"That's the thing, they come to support us, so we're gonna come to support you," Jordan said.
"They could lose every game," Jordan said. "It doesn't matter to him, it's more than that now. It's more than just the sports now."
For as big of an impact as the athletes leave on Kole, the pictures, the memories, and the gifts serve as a sign that his impact may be even greater on them.
"There's a lot to be grateful for in life," Gammill said. "He gives so much energy and love. Like, I know when I walk out there, I know he's going to be ready, ready to give me a hug."
"I can never say thank you enough for how much he's poured into me and how much he helps, but I don't think he realizes how much he helped me mentally getting through tough parts of the season," Carr said.
The journey from fandom to friendship is one the Smiths don't take for granted.
"If you had told me five years ago that we'd be here and have met the people that we've met, I would've said, 'No, you're crazy,'" Jordan said.
So next time you see Kole Smith, it will more than likely be at Bogle Park.
Front row, just to the right of home plate.
He'll be there cheering loudly, as he always does.
"He's got best friends for life," Jordan said.
"You're my best buddy," Carr said she told Kole. "And I hope you know we are locked in... you have a friend in me forever."
"There's a handful of those girls that love him just like I do," Jordan said. "So it's super special to know that he's got a big group of people behind him who's going to cheer him on just the way he cheers them on."
Not just cheering on his favorite team, but also his best friends.
Download the 5NEWS app on your smartphone: