FAYETTEVILLE, Ark. — Arkansas' last round of ice is on the way. We are expecting a mix of sleet (north) and freezing rain (south) by Wednesday night. It will last into Thursday morning. The heaviest ice will be in the River Valley, with more light sleet for Northwest Arkansas
Monday was a mess area-wide and Tuesday brought more sleet. The last round, coming Wednesday night, may bring the River Valley's biggest ice event so far this week. Travel will remain difficult through Thursday.
To track rain, ice, and snow, tap here for our interactive radar.
The farther north you go, there may be less moisture to work with. Light sleet is possible in NWA.
TUESDAY NIGHT
Dropping to the 20s
Patchy freezing drizzle
WEDNESDAY
Cloudy start, ice and sleet return after 5 PM
Highs in the 30s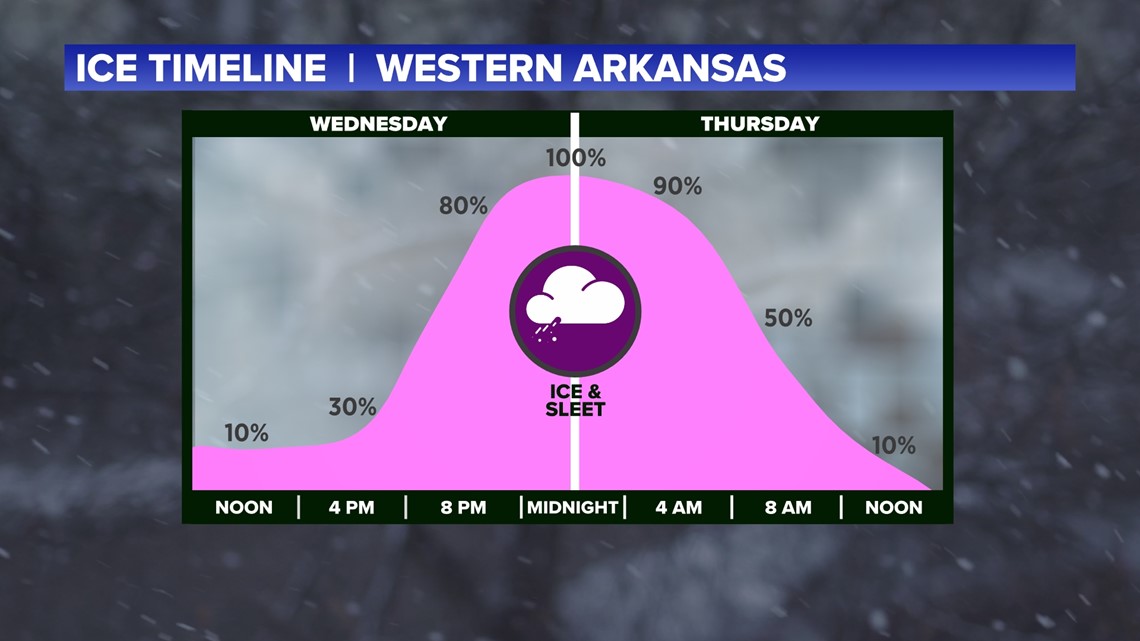 Additional ice accumulation will be possible Tuesday, especially in the River Valley south into the Ouachitas. Ice totals of a tenth of an inch up to a quarter inch are possible near I-40. Areas farther south could pick up a quarter inch or half inch of ice Wednesday night.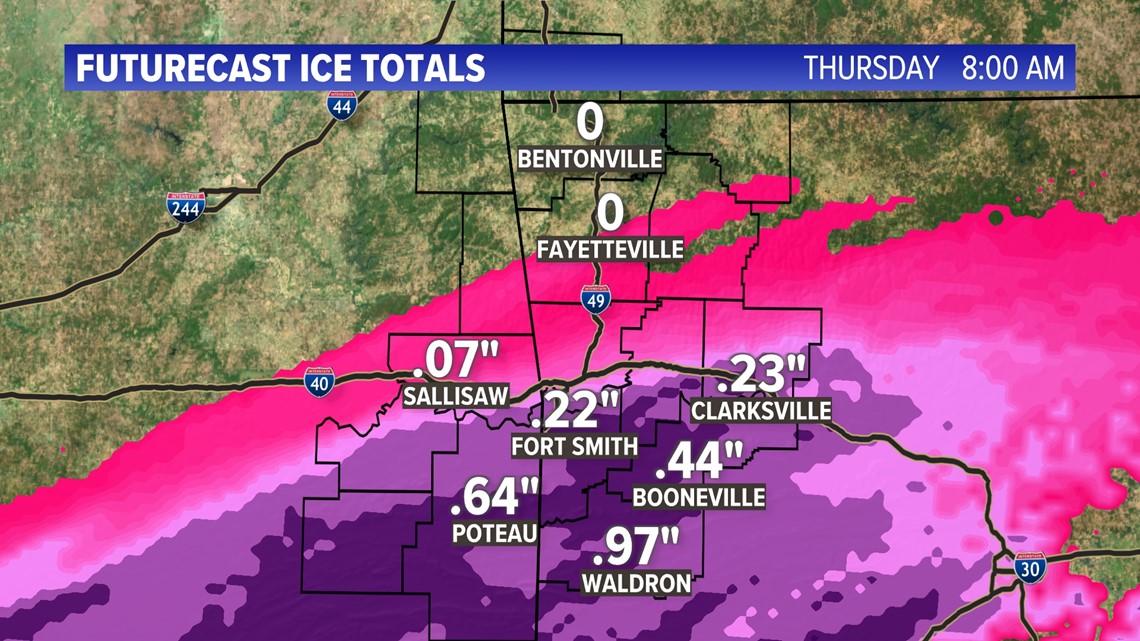 SUNSHINE RETURNS BY FRIDAY
Clouds should break up Thursday evening and night with sunshine for Friday. Temperatures will warm up well above freezing. Lots of ice melt is expected. 60s for highs may return this weekend and next week.
BEST CHANCES FOR ICE (IN PINK)
Additional ice is possible from Texas into Oklahoma and Arkansas Wednesday into Thursday.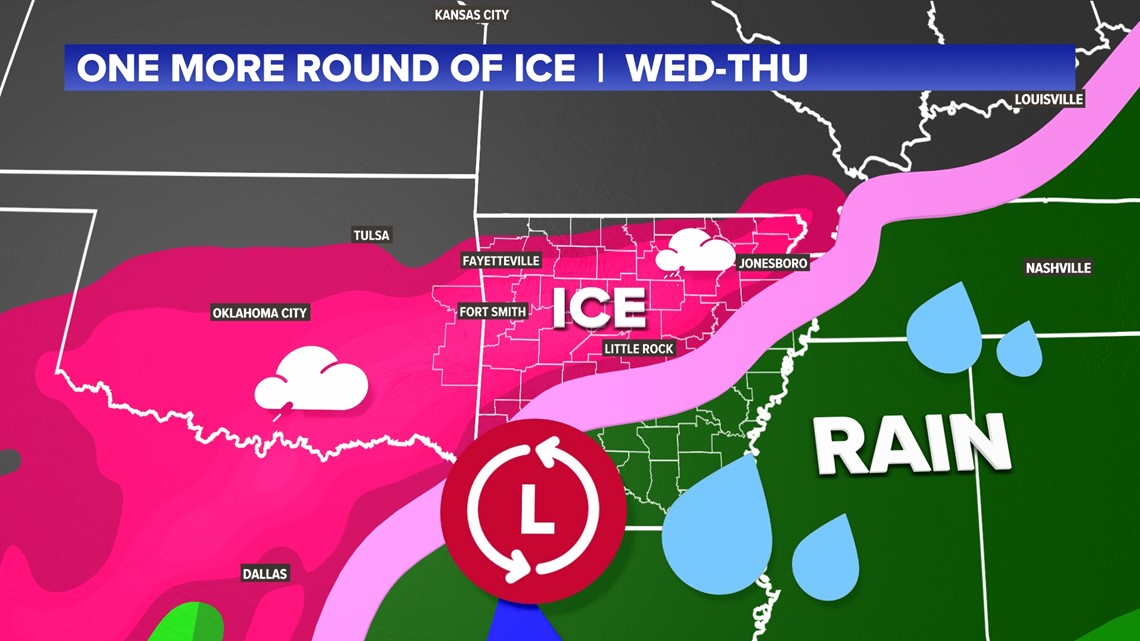 Where to find 5NEWS meteorologists on social media:
Download the 5NEWS app on your smartphone: