The hottest air temperatures with this weeks heat wave will arrive today into Saturday as temperatures reach near or over 100 degrees in the River Valley. Feels like temperatures will once again climb over 110º this afternoon. Another Excessive Heat Warning has been issued for the River Valley. All of NW Arkansas is now under a Heat Advisory.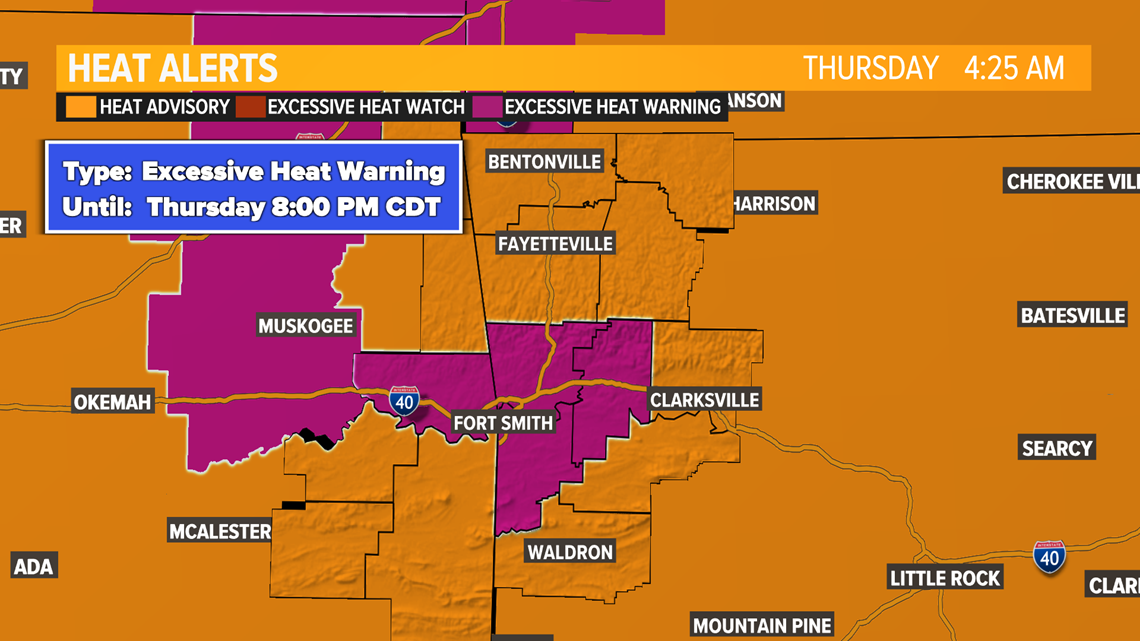 Lots of sunshine the next few days with no rain to help cool us off. Stay hydrated and take plenty of breaks if you work outside.
Some good news for this weekend! While Saturday is going to be very hot and sunny. A weak cold front will move in Sunday bringing rain chances and some cooler/less humid air!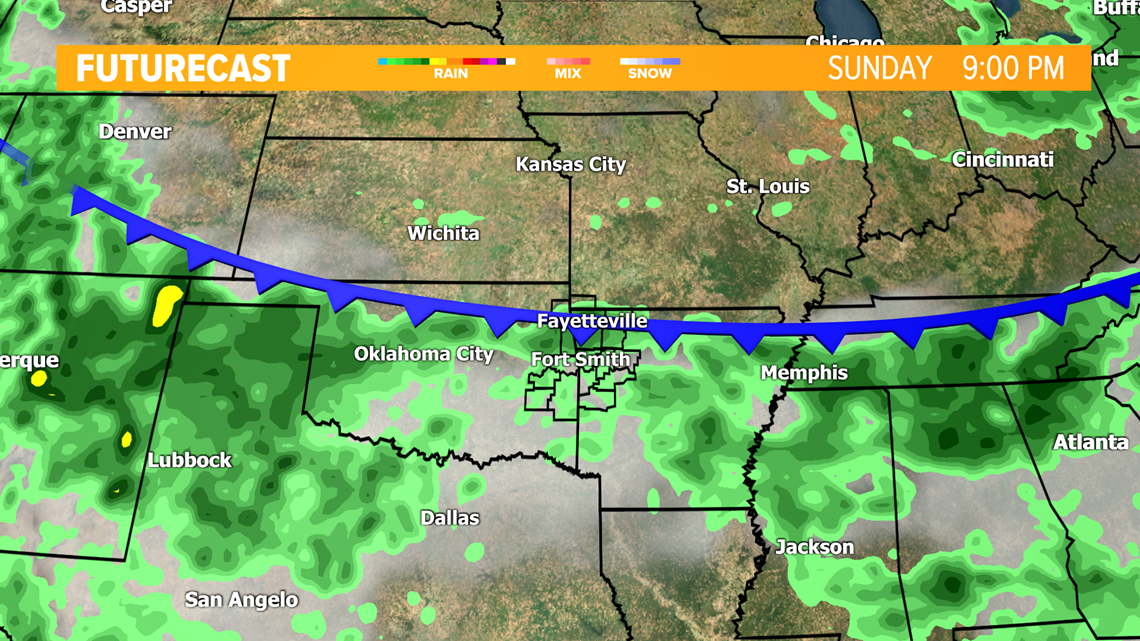 Highs will actually fall below average in the upper 80s across NW Arkansas and the lower 90s across the River Valley. Looking ahead, expect temperatures to be at or below average for most of next week.