FAYETTEVILLE, Ark. — That cold front brought some cooler temperatures across 5NEWS Country as those morning temperatures dipped into the 50s/40s this morning. Daytime temperatures will slowly start to drop through the first half of the week. Closer to the weekend we heat back up close to the 90s.
To check for rain, tap HERE for our interactive radar.
Rainfall is in need as we continue through this drought and its only going to get drier through the end of September. No rainfall is in the forecast for the next 7-10 days.
- Northerly winds 5 to 15 MPH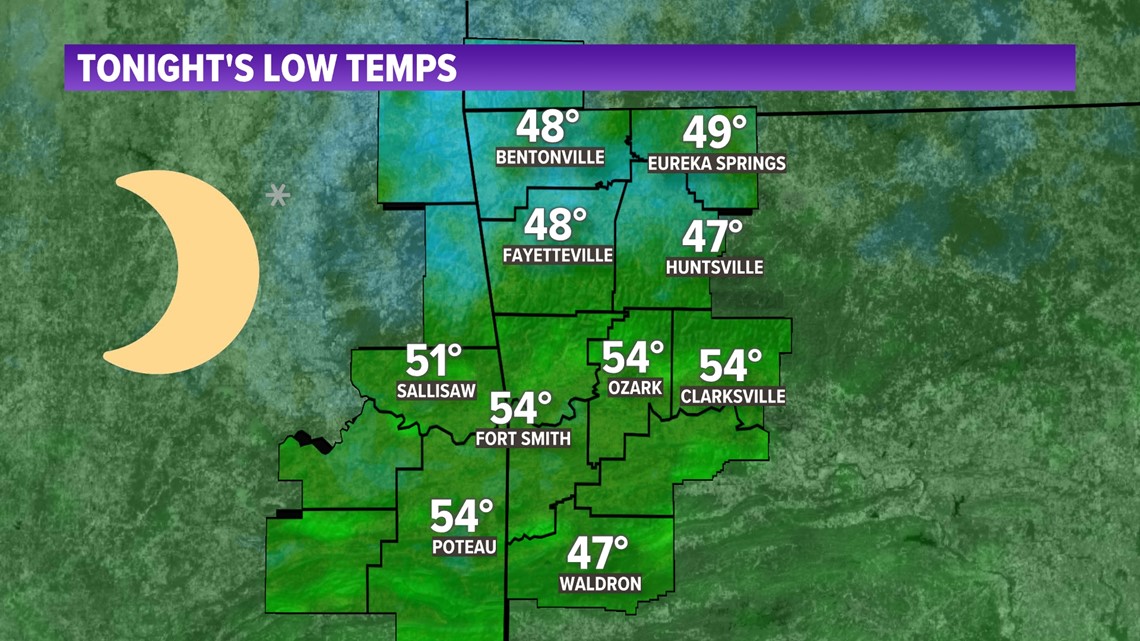 DRIER, COMFORTABLE STRETCH
Northerly winds behind Sunday's cold front are ushering in a cooler and drier air mass. This more comfortable air mass will be sticking around through the workweek. The drier air equals lower humidity, but unfortunately it also means our dry spell will continue. Drought conditions will likely worsen.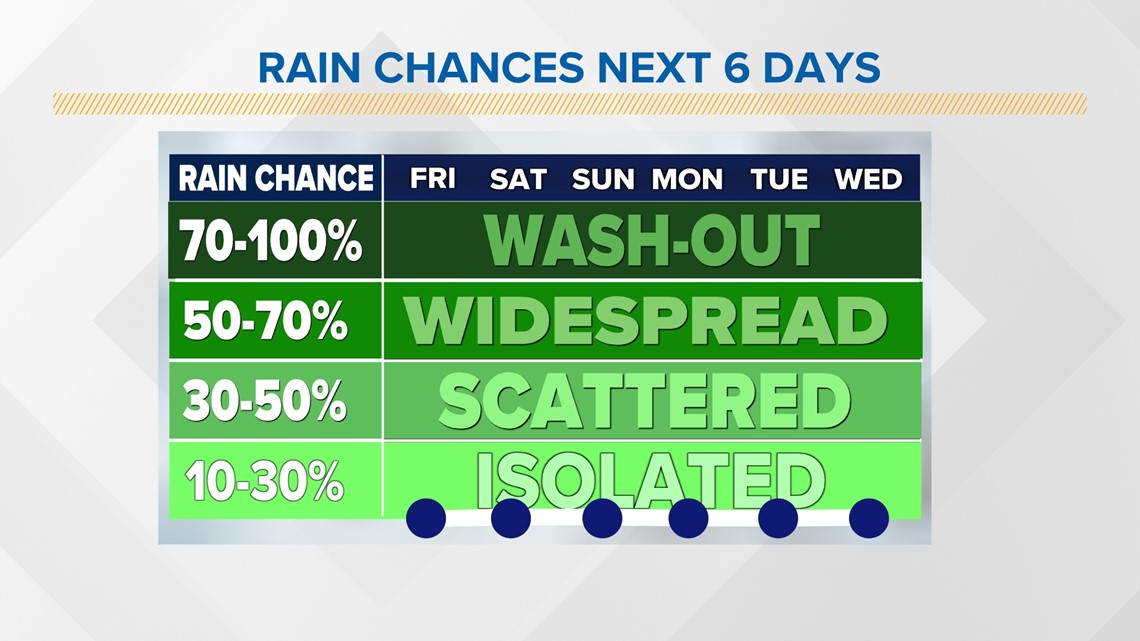 After that cold front temperatures will dip into the 40s and 50s over the next few days. High pressure just to our north is clearing out all that cold coverage. Any heat that reaches the surface of the next few days will be able to escape the surface due to these clear nights.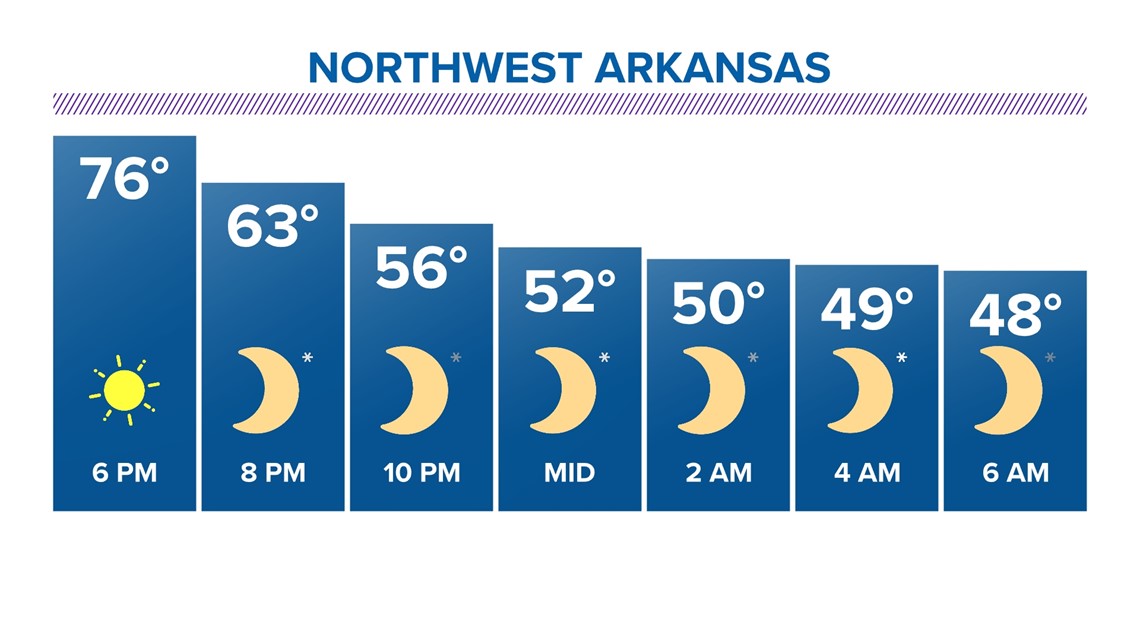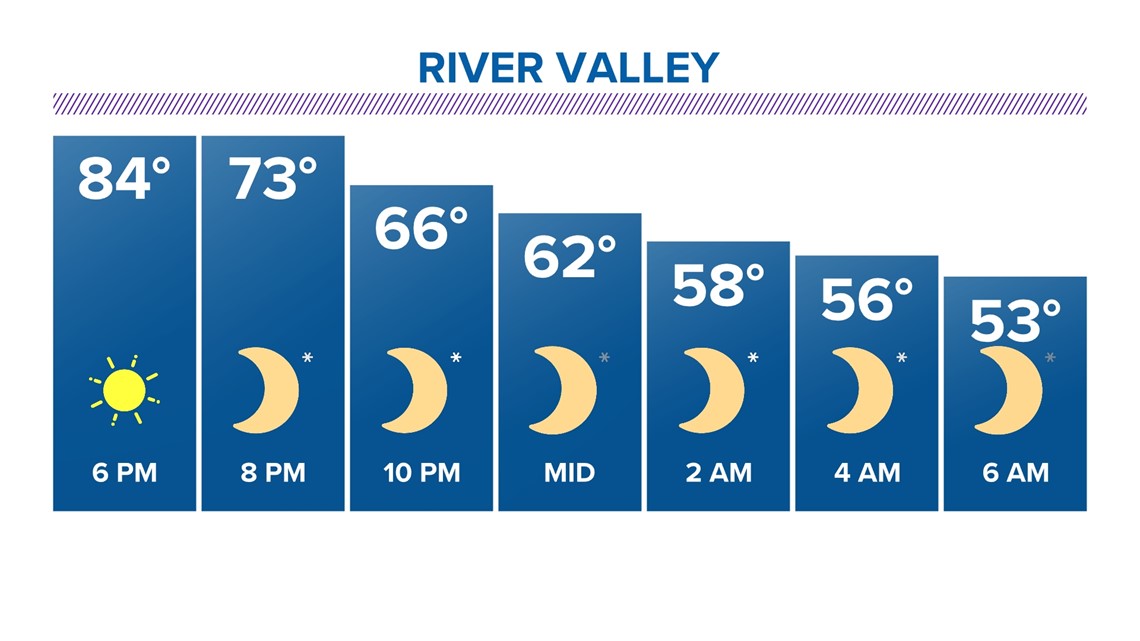 Where to find 5NEWS meteorologists on social media:
Download the 5NEWS app on your smartphone: