FAYETTEVILLE, Ark. — Heading into the first full week of June, there is no drastic change in the day to day forecast as we largely stay in the 80s with on-and-off showers. Monday will be no different as a few downpours are expected this afternoon across Northwest Arkansas and the River Valley and highs mainly in the upper 80s.
Tap HERE to check for rain and storms.
For the Fayetteville Regional finals today, the hogs will look for a couple wins while the fans look to stay dry. Only around a 30% chance for showers and storms, but don't be surprised if we happen upon a delay of game again today. Tuesday's forecast is nearly identical to today's.
MONDAY
Afternoon stray downpour (30% rain chance)
Highs in the 80s/90s
Partly cloudy skies
TONIGHT
Rain dissipates with mostly clear skies
Lows in the 60s
Northeast winds 5 MPH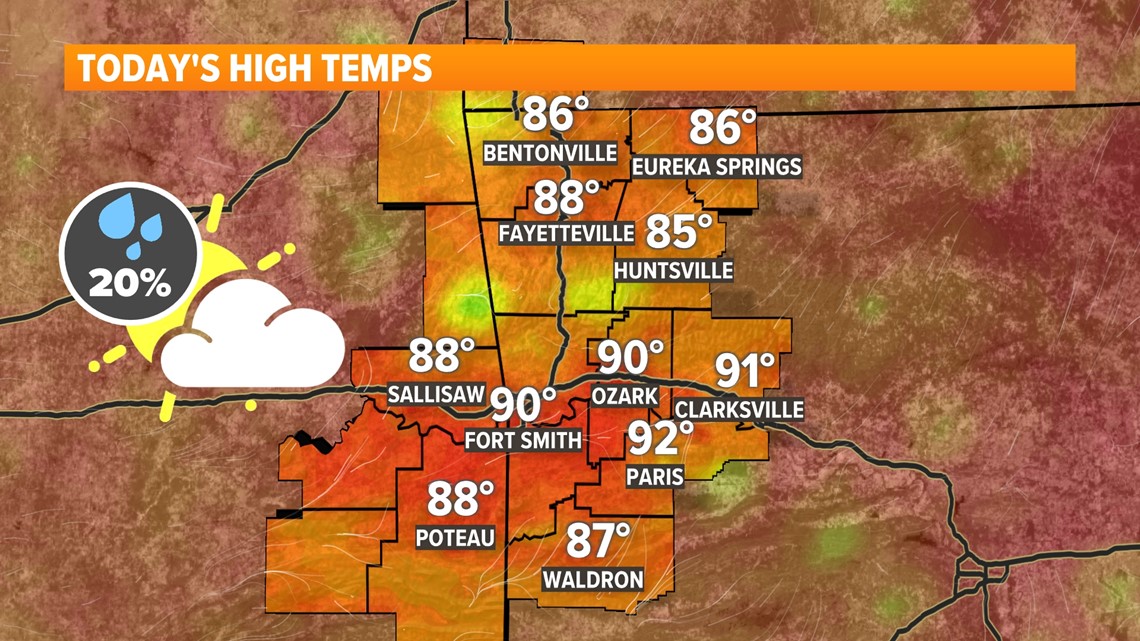 Much like this weekend, afternoon pop-up downpours and storms are expected for 5COUNTRY today and tomorrow. Plenty of spots will be rain free, but keep an eye on the radar if spending time outside.

CLOSER TO AVERAGE TO END THE WEEK
After dealing with above average temperatures and dew points in the 60s, we will eventually see some slightly cooler conditions by Friday. Northwest Arkansas and the River Valley will be back closer to average heading into next weekend.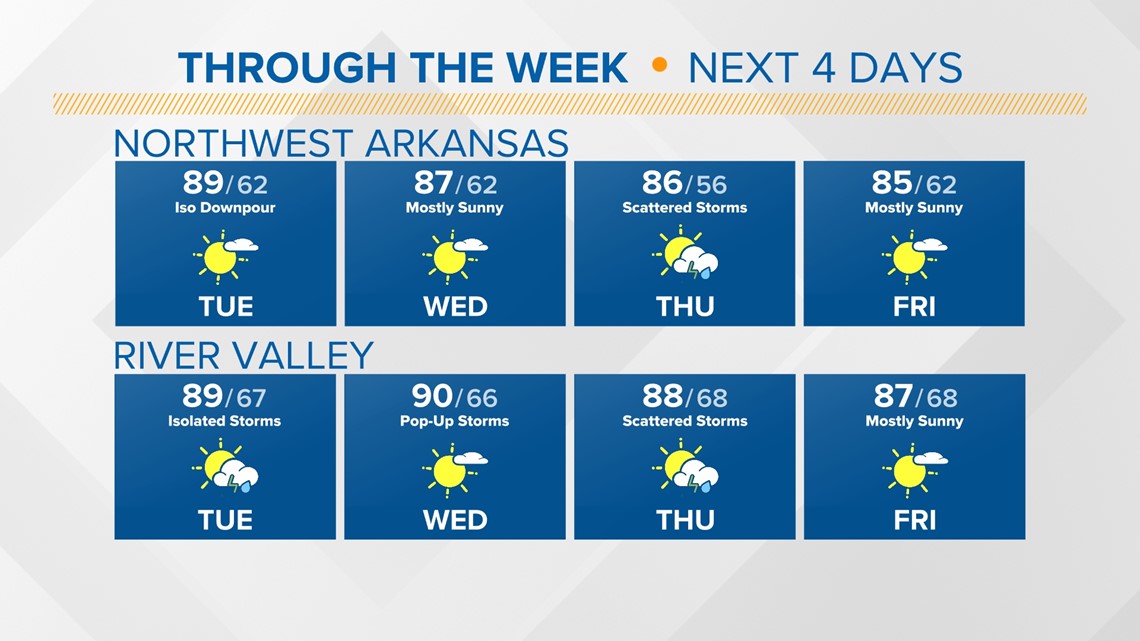 Where to find 5NEWS meteorologists on social media:
Download the 5NEWS app on your smartphone: