FAYETTEVILLE, Ark. — Cole Hauser, one of the stars of the show Yellowstone, stopped by Theo's in Fayetteville while in town this week.
Theo's posted a photo of Hauser on Wednesday, May 31, with the caption, "In case y'all didn't know - Theo's is Rip approved! Thank you so much, Cole Hauser, for coming in! We are definitely fans of Yellowstone so it was a treat for us!"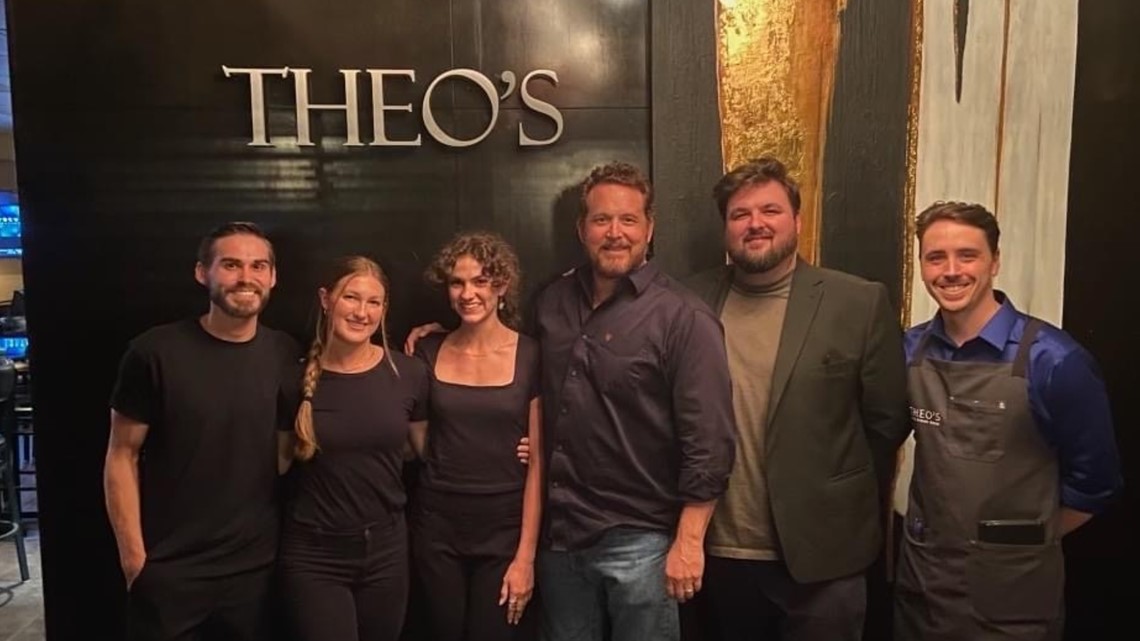 Hauser also made an appearance at the 2023 Walmart shareholders meeting.
Hauser plays Rip Wheeler, known as the "fixer" of the Dutton Family in the widely acclaimed show streaming on Peacock.
Hauser's son is heading to TCU in the fall, which Arkansas could play against in the NCAA Regional baseball tournament on Saturday.
Download the 5NEWS app on your smartphone: