ROGERS, Ark. — A Rogers mother and daughter found themselves in crisis mode after an effort to clear out extra clothing turned into accidentally donating the daughter's wedding dress.
Nicole Dobson and her daughter Bailey found no other option but to ask for the public's help.
How did this happen?
About a week ago, Nicole had a garage sale in which several of her daughter's prom dresses had sold. They decided to take what didn't sell to a Goodwill store in Rogers. To their dismay, one of those dresses included the daughter's wedding dress— the one she was supposed to wear to her wedding in just a few short months.
The dress was in a pink bag that somehow got mixed up with the prom dresses.
What did they do?
Bailey Dobson says when she found out what happened she had a meltdown.
"I had a meltdown for sure. I had a little bit of freakout," Bailey said.
Bailey and her mom asked the public via social media to help them find the dress, saying they were willing to buy it back.
"It's hard because we screwed it up. So I just wanted to make it right," Nicole said.
"I would hope that the person who found the dress is willing enough to give it back to kind of allow me to have the original experience that I've always dreamed of. Because it is a once-in-a-lifetime thing. And I probably won't ever get to do this again." Bailey said.
"If there's another mom out there who picked it up or whatever, to just, like for me and my husband, like, we want to give Bailey what she wants for her wedding. And we're super proud of her. She's a good, she's a good kid. And so I really want this for her," said the mother of the bride-to-be.
Bailey had a backup wedding dress that would be ready on time but emphasized that she really wanted her original dress back.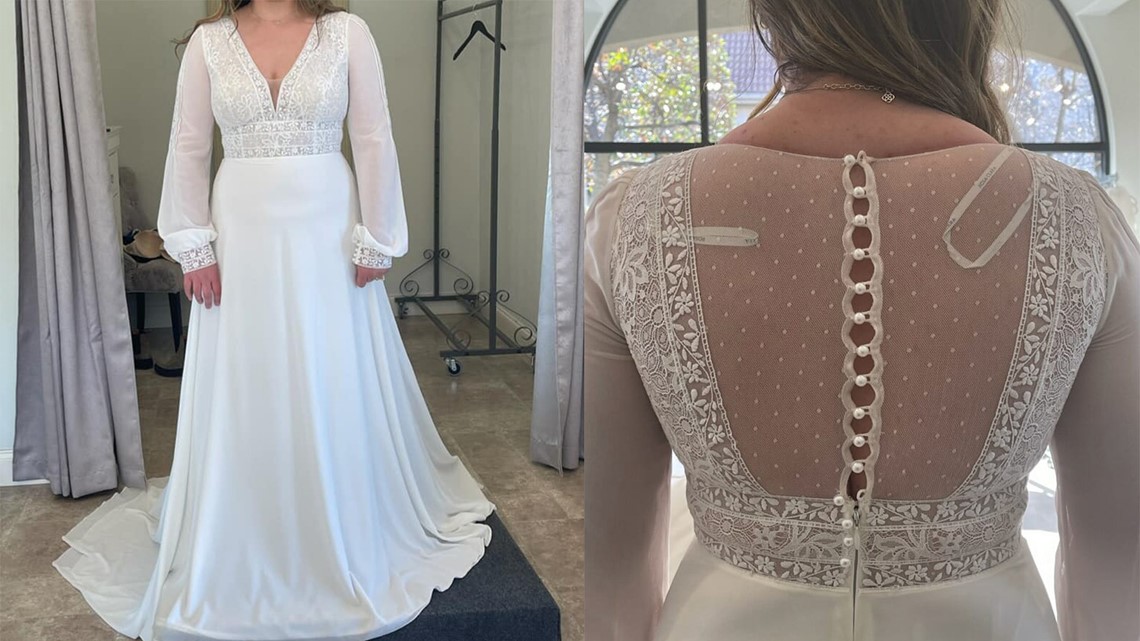 How it was found
Goodwill started a social media campaign in search of the buyer of the missing dress.
"Somebody commented on their campaign that they had found the dress on eBay. So we had contacted the seller, and she was willing to take it down and give it back to us. Thank goodness. She's been amazing and super helpful. And we've appreciated every bit of it," said Bailey.
On Monday, Aug. 7, the woman who bought the dress met with Bailey at a local restaurant and returned the dress to her.
"Like this is one of those things that you read about and it never happens to you. So I have appreciated and I am very appreciative of like half of Northwest Arkansas has put themselves out there and put me all over their social media and they have no idea who I am. So it's just nice to see the community come together for somebody they don't know," said Bailey.
And to show there are no hard feelings at all, Bailey invited the woman to her wedding on Dec. 19.
"We did invite the seller to the wedding. So we're hoping that she will show up and support us because she did make the experience happen. And it does only happen once," said Bailey.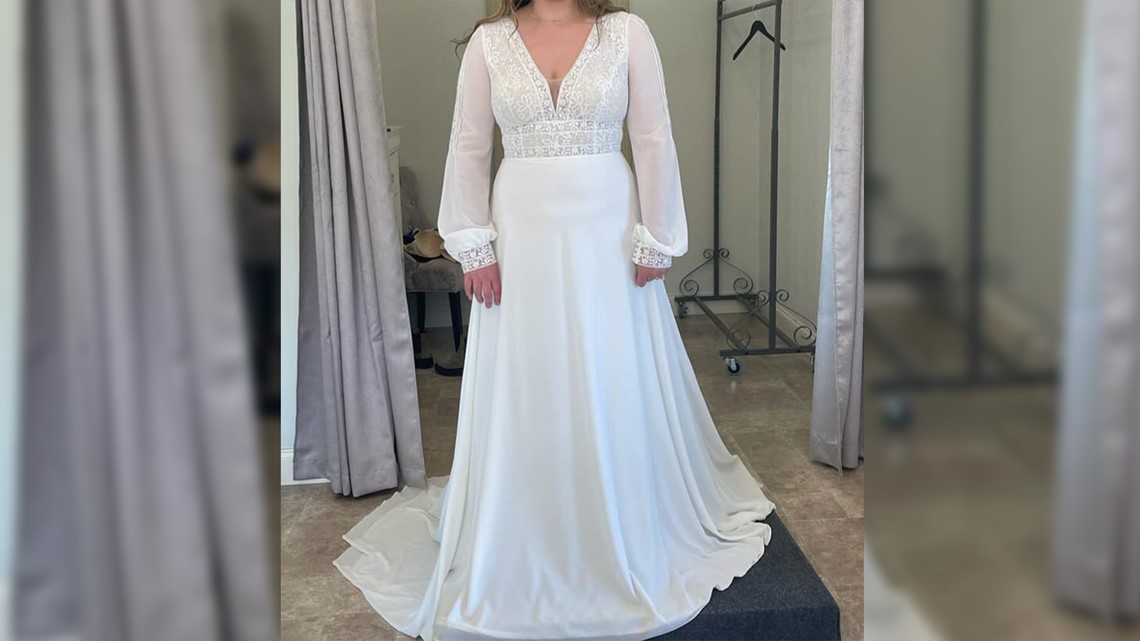 Download the 5NEWS app on your smartphone: