ARKANSAS, USA — Thanks to warm summer nights, the Perseid meteor shower is one of the most popular meteor showers to view in the northern hemisphere. However on the flip side there is generally more haze and less darkness in the summer, which limits the time window in order to see shooting stars across the night.
Is rain moving in? Tap HERE for our live, interactive radar.
Where should you look? Will clouds get in the way? Will the full moon expected make meteors hard to see? This is your guide for viewing the 2022 Perseid meteor shower in Arkansas, as well as across rest of the United States.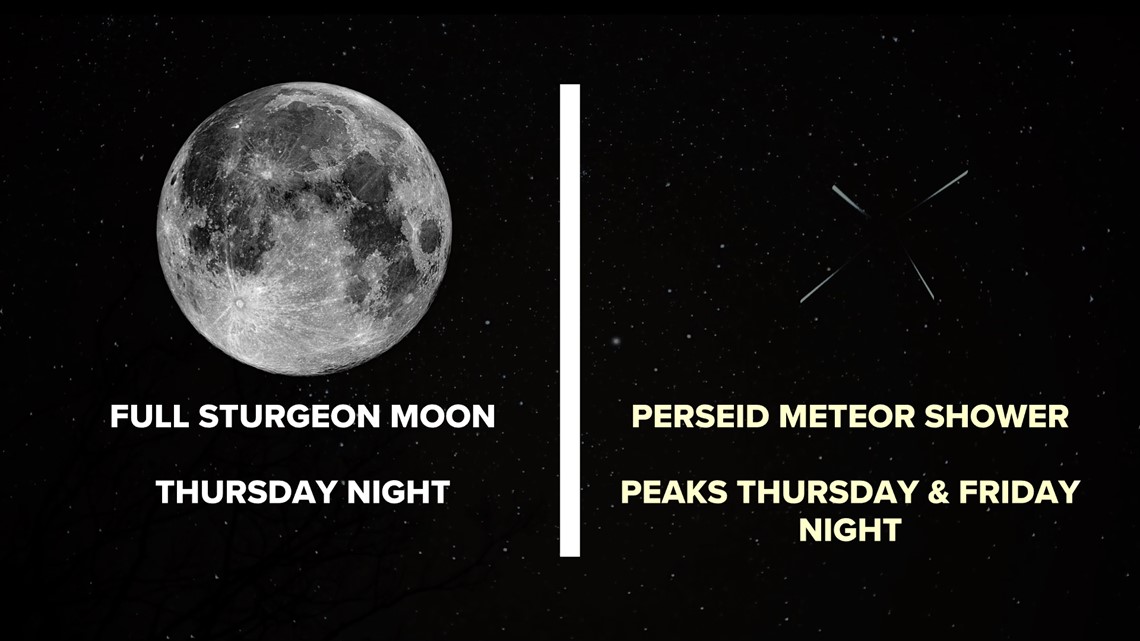 The Perseid meteor shower are the result of comet 109P/Swift-Tuttle that stays in the inner solar system. According to the American Meteor Society, the name originates from its radiant, or part of the sky from where the shooting stars seem to appear. Its radiant is near the Perseus constellation during peak shower activity.
If you're looking after sunset from 9 PM - 2 AM, look toward the north and northeastern sky. If you're looking before sunrise from 2 AM - 6 A, look almost directly up, with a slight tilt toward the northeastern sky.
Fun Fact: The Perseus constellation is named after Perseus, the hero who killed Medusa, the gorgon with snakes for hair and turned people into stone who looked her in the eye.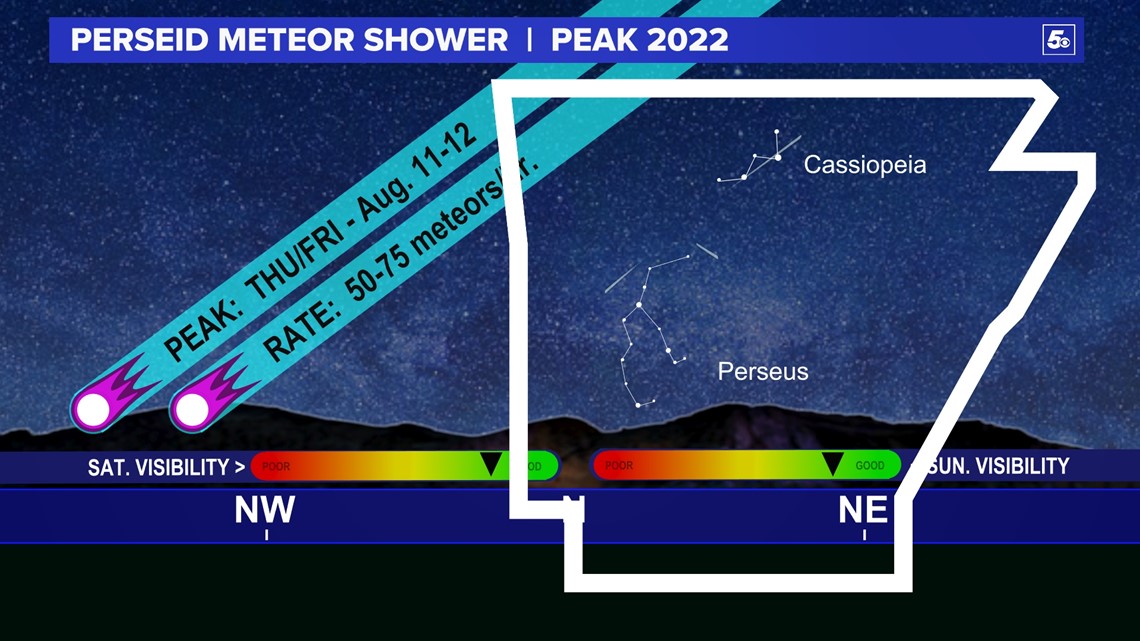 The full sturgeon moon is shining bright Thursday night and will still appear full Friday night as well. The moon will rise in the eastern sky which may make it harder to see some of the shooting stars. Many Americans have already seen some of the meteors even with the nearly-full moon. The meteor shower is active from July 14 through September 1, 2022 but the peak will be the night of the 11th and 12th.
Much of Arkansas and Oklahoma will have clear skies for viewing the Persied meteor shower. There will be leftover nighttime clouds in the Rocky Mountains, northern Plains, Mid-Atlantic, and Southeast (especially close to the Gulf of Mexico).