Hurricane Florence continues to barrel towards the East Coast impacting people and property by late this week. Although this tropical storm will not be near Arkansas and Oklahoma, you may have family or friends that are in the dangerous path. The biggest threats from Hurricane Florence are life-threatening storm surge, devastating flash-flooding, and hurricane-force winds.
Often the greatest threat from a hurricane is the storm surge. Large death tolls are possible as these ocean levels rise. Hurricane Katrina (2005) is a prime example of this devastation.
The following warnings and watches show where water will rise to a life-threatening level.

With Hurricane Florence, many of the coastline will see water levels from the storm surge rise over 3 feet, with some families seeing over 9 feet of water near their homes.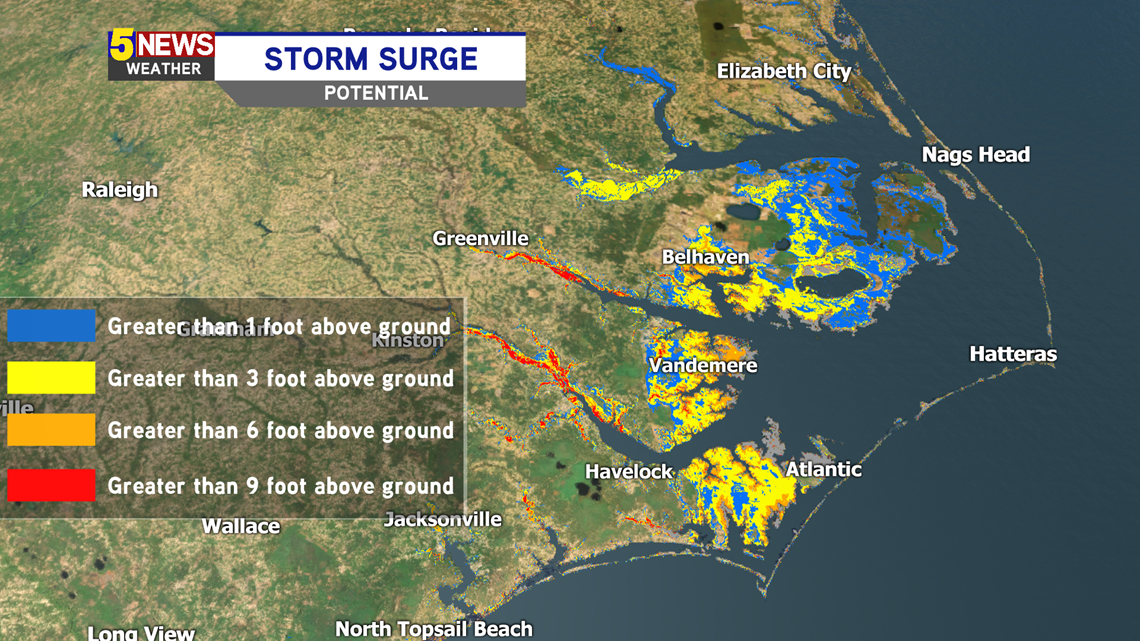 The Science Behind The Storm
Storm surge occurs when the hurricane-force winds blow over the ocean water. As a result, the water is pushed onto the shore, above the normal sea level, because the winds are immensely strong.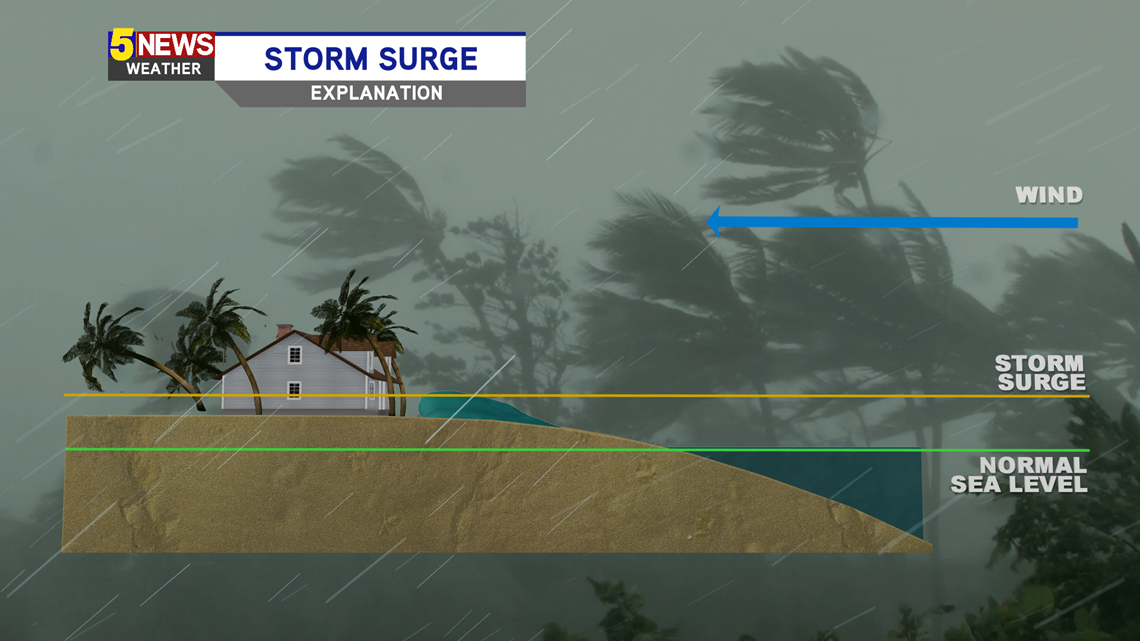 Three feet of storm surge moving onto the coastline will result in higher tides and higher water moving onshore.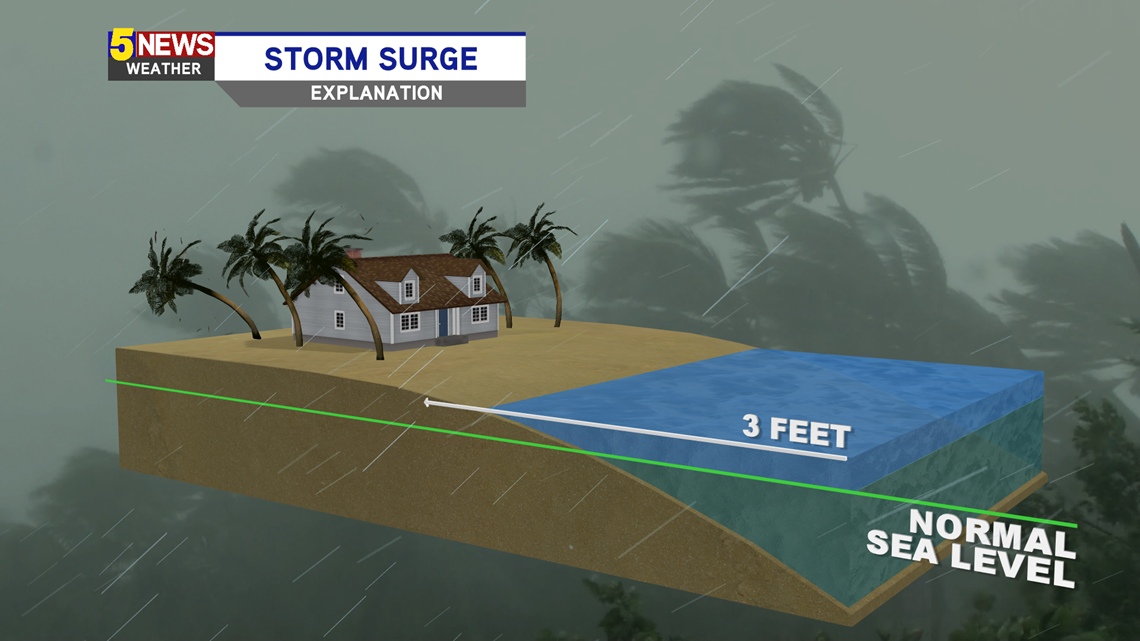 An additional three feet of water would bring the storm surge to 6 feet high, potentially destroying homes along the coastline.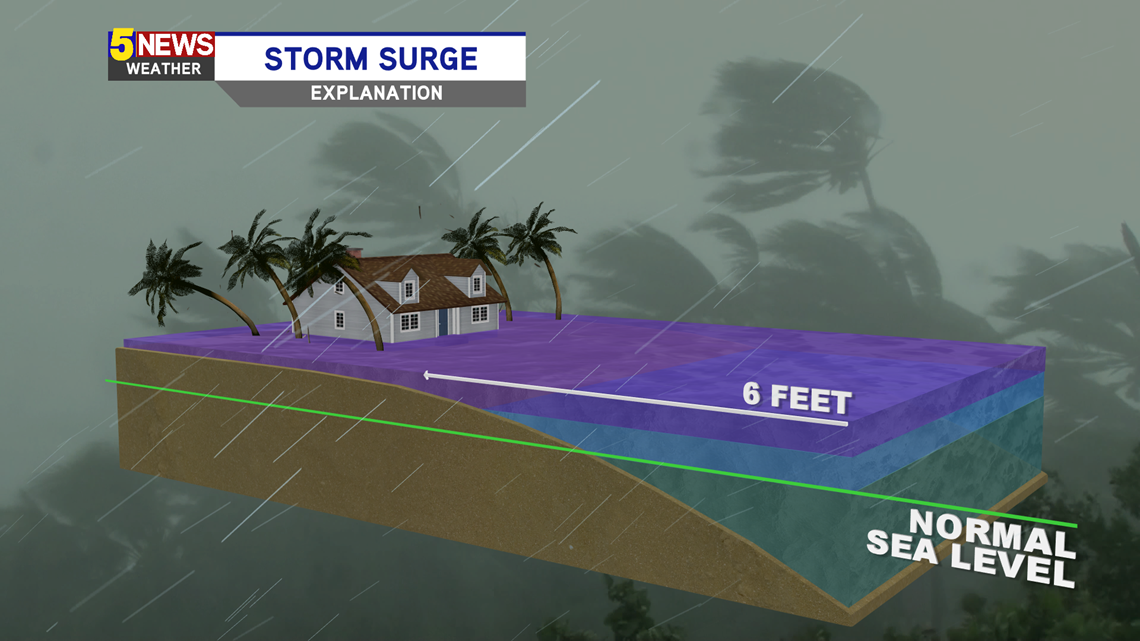 The National Hurricane Center states that these storm surges are highly likely along portions of the coastlines of North Carolina and South Carolina. They advise people in this area to prepare for the storm and listen to local officials.