FAYETTEVILLE, Ark. — Above average temperatures will continue over the next coupe days in the high 80s and low 90s. Finally, midweek this week our cold front arrives bringing cooler temperatures and a lot of rainfall. There will be a slight flash flooding risk for Wednesday and Thursday as we could receive anywhere from 1-4" of rainfall.
Tap HERE to check our interactive weather radar.
Temperatures will also take a massive dip towards the end of the week with highs in the 70s and lows in the 50s and 40s.
TODAY
Mostly sunny
Highs in the 90s
Southeast winds 5 to 10 MPH
TONIGHT
Mostly clear
dropping to the 60s
Southeast winds 5 MPH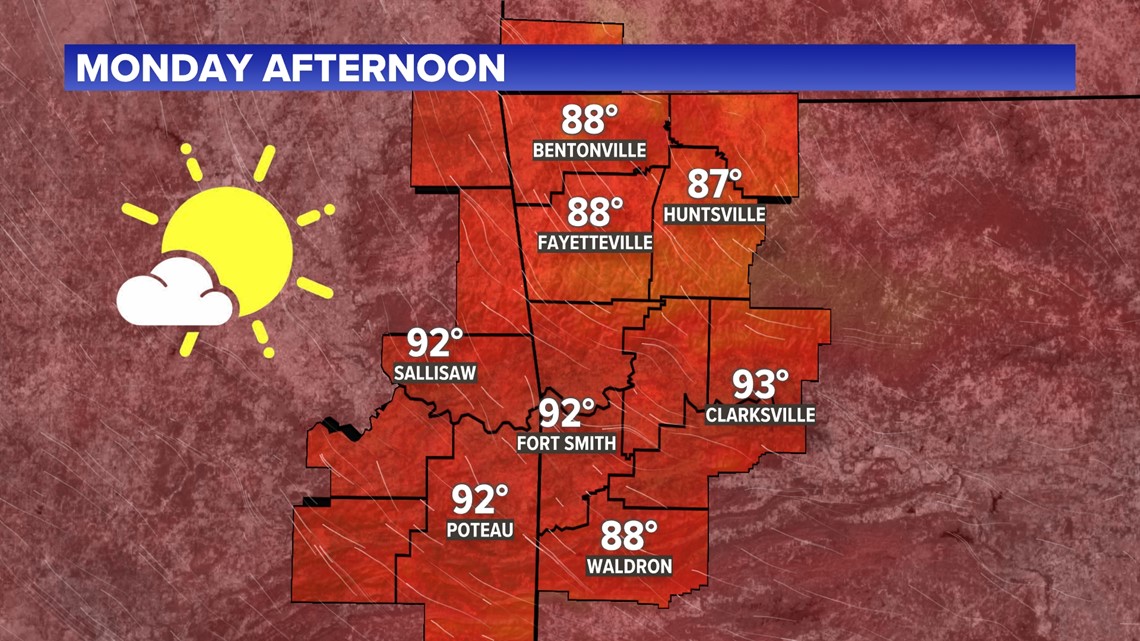 COOLER TEMPERATURES RETURN LATE WEEK
Low pressure from our west will bring cooler, fall temperatures into 5COUNTRY for the later part of the week. A shift in the jet stream will bring an influx of moisture into Arkansas and Oklahoma. This increased moisture will aid in raising rain chances midweek. Cold air and showers will keep temperatures cool for the end of the week.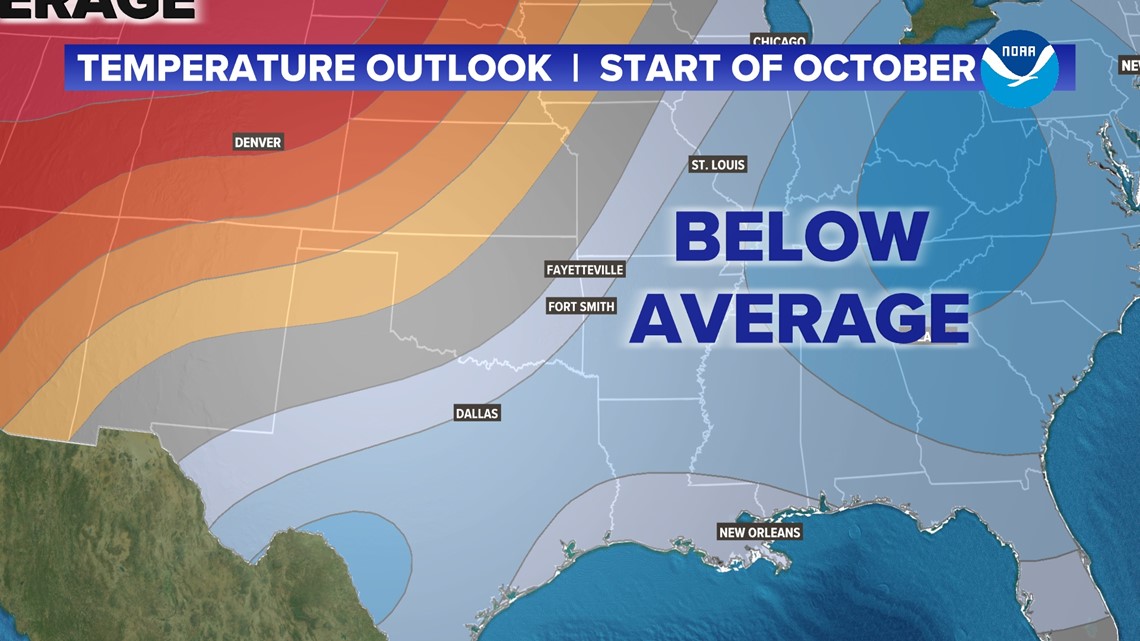 Where to find 5NEWS meteorologists on social media:
Download the 5NEWS app on your smartphone: