FAYETTEVILLE, Ark. — It's about to get really windy (again) across Arkansas and Oklahoma. A warm front is pushing across the area tonight. Southerly winds may gust up to 50 MPH on Friday, helping temperatures reach near 60 degrees by the afternoon. Mostly cloudy skies and an isolated shower are forecasted too.
To track the spotty showers, tap HERE for our interactive radar.
The warm air will be temporary as a cold front rushes in Friday night, dropping temperatures to the 40s/50s this weekend. Another warm front will hit Sunday night with another cold front by Monday night. Expect many temperature swings the next few days.
- Mostly cloudy (10% chance for a shower)
- Mostly cloudy (20-30% chance for a rain shower)
- South winds 20-30 MPH (gusts near 40-50 MPH)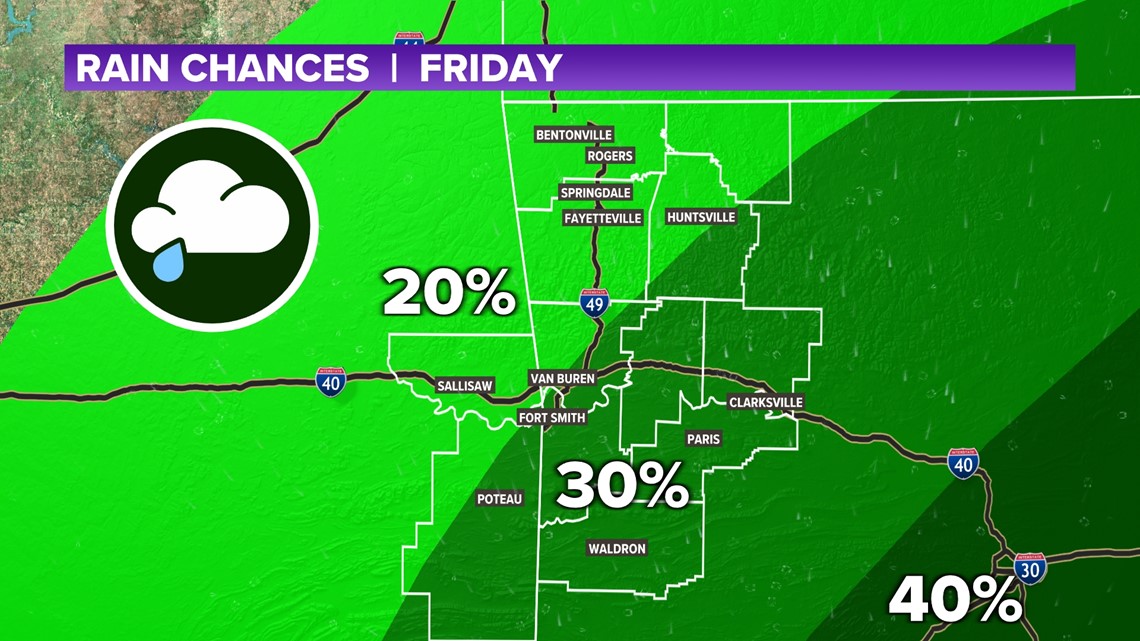 SEVERAL LIGHT RAIN CHANCES AHEAD
A zonal jet stream (more of a west-east orientation) will bring scattered clouds and scattered rain chances for the next several days. Plus, cold fronts and warm fronts will easily sweep across Arkansas and Oklahoma bringing several temperatures swings. Most times the rain will be light. Overall rainfall totals over the next 6 days are trending towards less than an inch.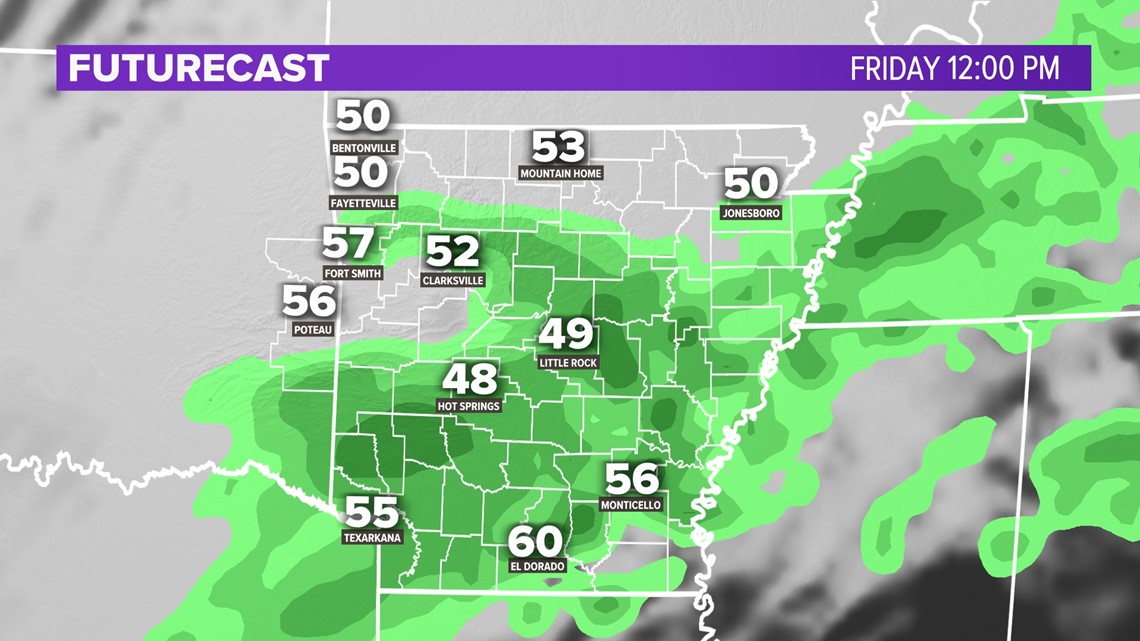 Where to find 5NEWS meteorologists on social media:
Download the 5NEWS app on your smartphone: