Much of today will be dry and quiet with cloudy skies and some light drizzle.
Rain will start to move in by this evening and continue through the overnight hours, finally moving out by late Monday morning.
Some storms overnight could turn severe with the main risk being large hail. Heavy rain is also possible with rain totals ranging anywhere from 1-3 inches. Most of the severe weather will be down to our south in Texas.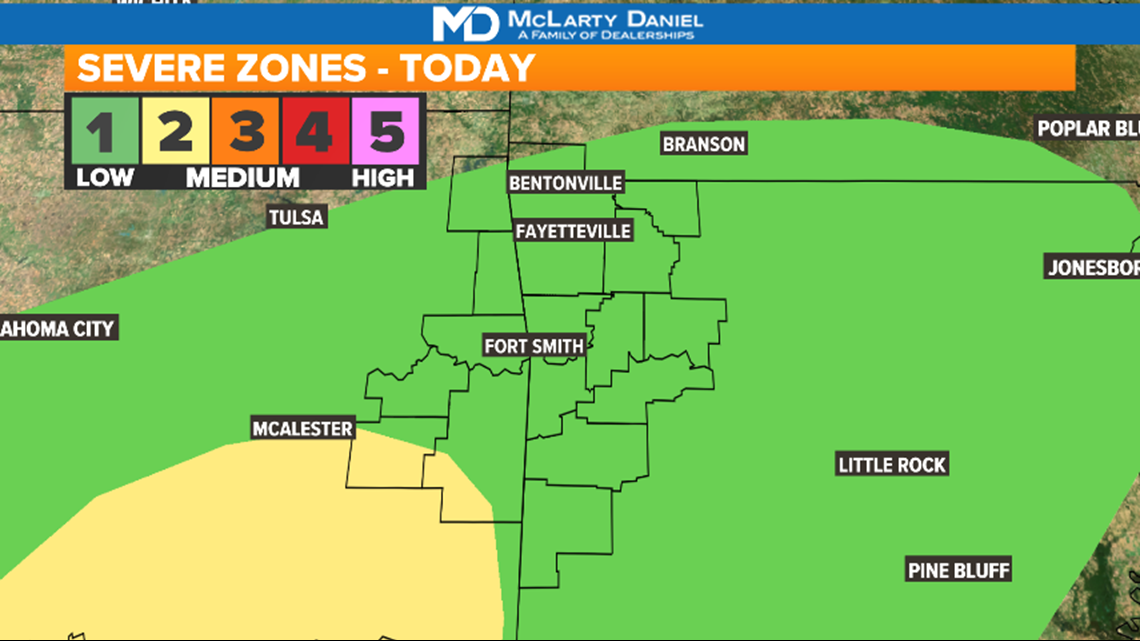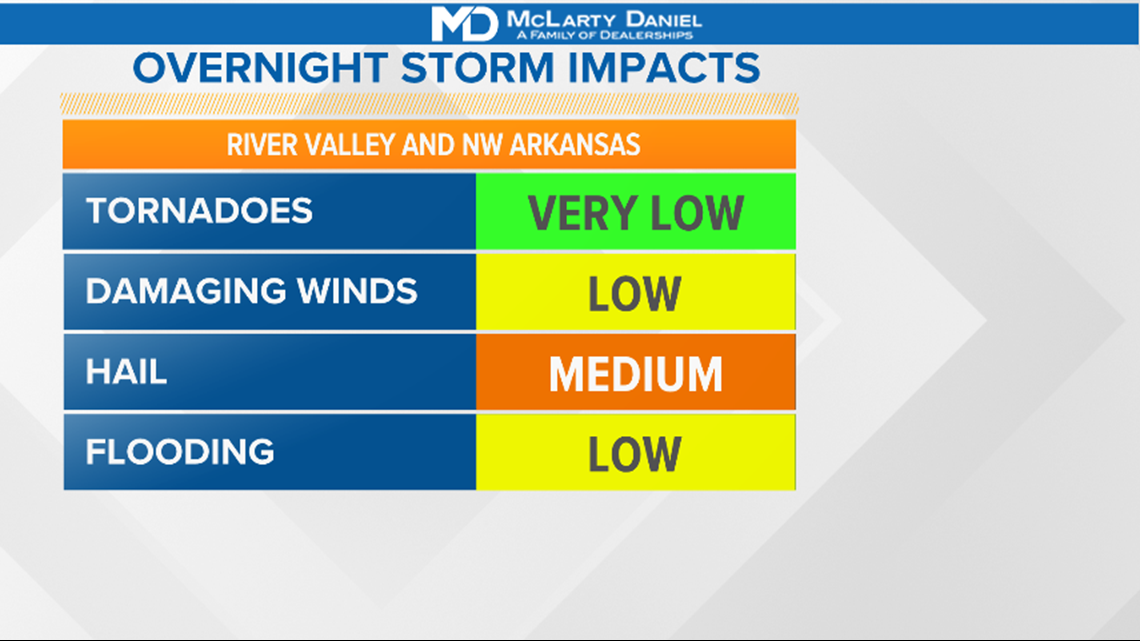 Sunny skies return by Monday afternoon and continue into Tuesday until our next cold front arrives Wednesday. Some light wintry precipitation is possible across NW Arkansas Wednesday morning where temperatures are close to freezing. However, any accumulations, if any occur, would be very light and not impactful. Temperatures will rise above freezing throughout the day Wednesday.
A warming trend will close out the upcoming week.