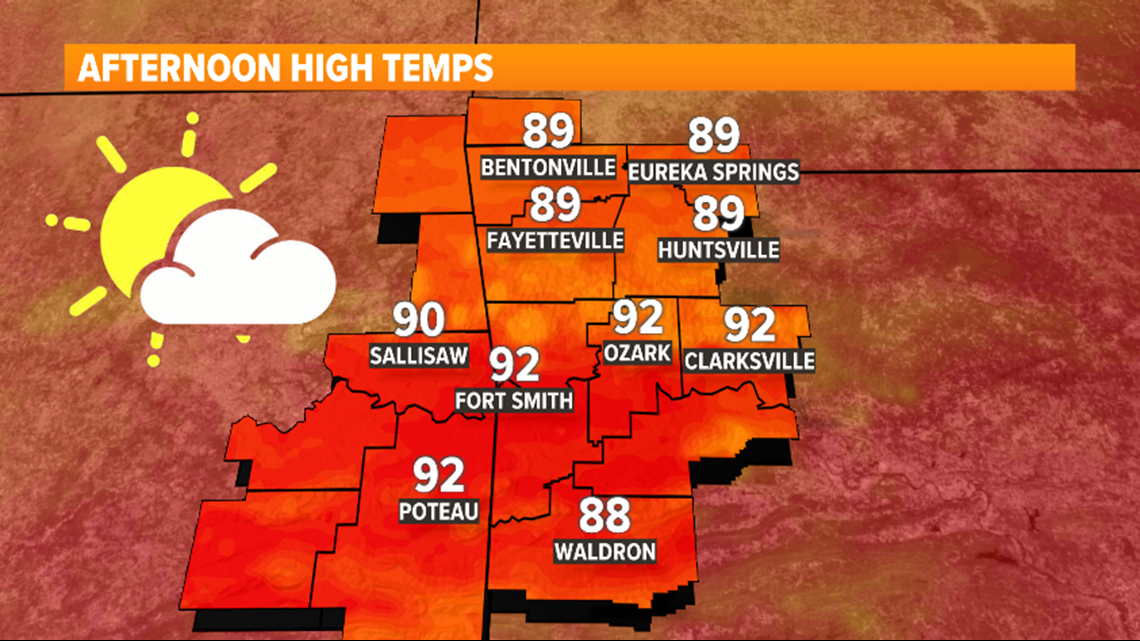 Skies will start off cloudy Saturday morning, but they will be on the decrease throughout the day. Highs will once again reach the upper 80s to low 90s. The feel like temperatures will be in the upper 90s to triple digits by this afternoon.
Rinse and repeat for Sunday, except skies will be partly to mostly sunny for most of the day. Highs will be above average in the upper 80s to low 90s. Winds will be calm.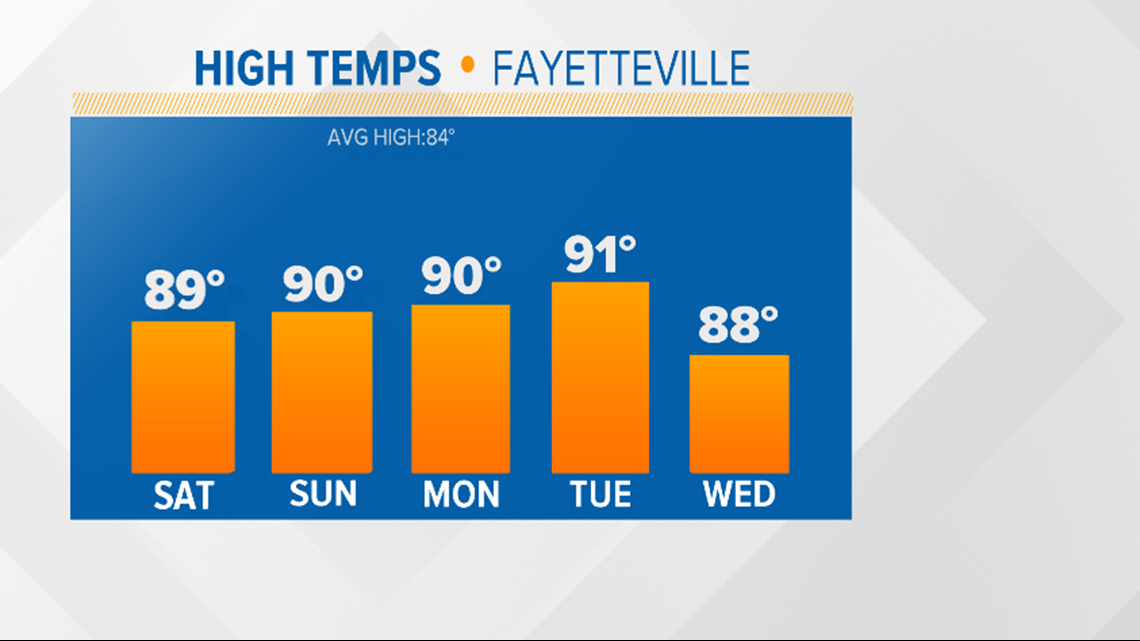 Temperatures will stay steady in the upper 80s/low 90s across NW Arkansas, but a little warmer in the River Valley in the low to mid 90s throughout the week.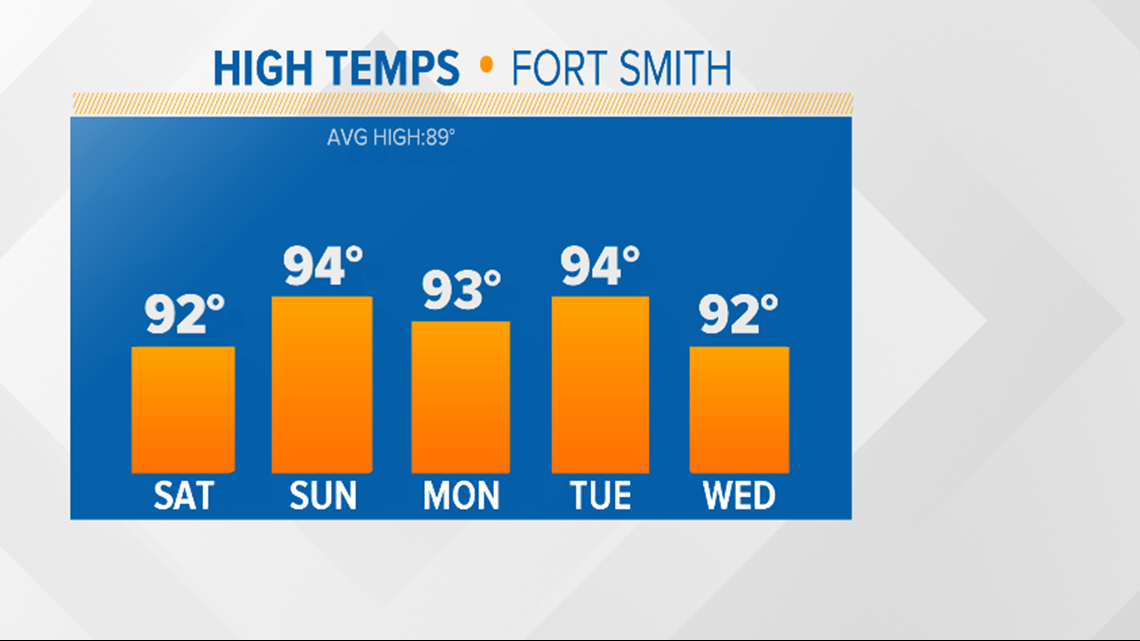 There are no rain chances in the forecast for the next seven days. Skies will be mostly sunny throughout the week.
Check on the elderly
Do not leave kids or pets in the car for any period of time
Hydrate and limit time outside during peak heat