It's the first weekend of fall but Arkansas and Oklahoma will be feeling a bit more like summer as temperatures get well into the 80s. After some clouds yesterday, expect more sunshine for Saturday and Sunday.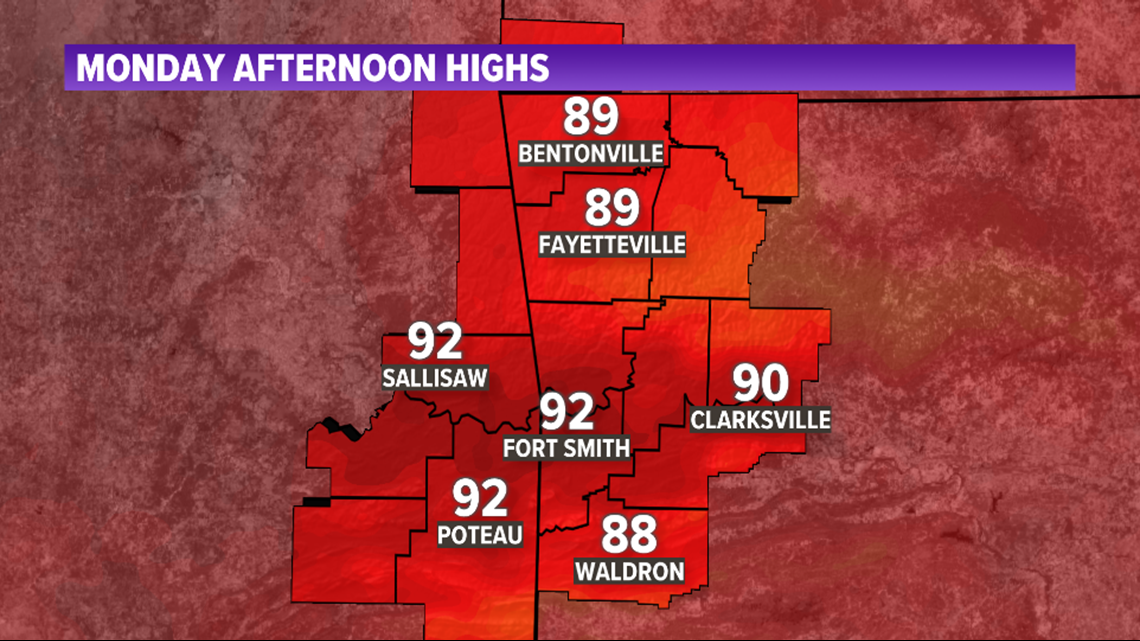 - Partly sunny with highs in the upper 80s to low 90s in the River Valley
- Winds will be calm from 5-10mph from the south
HUMIDITY ON THE RISE ; Summer is coming back!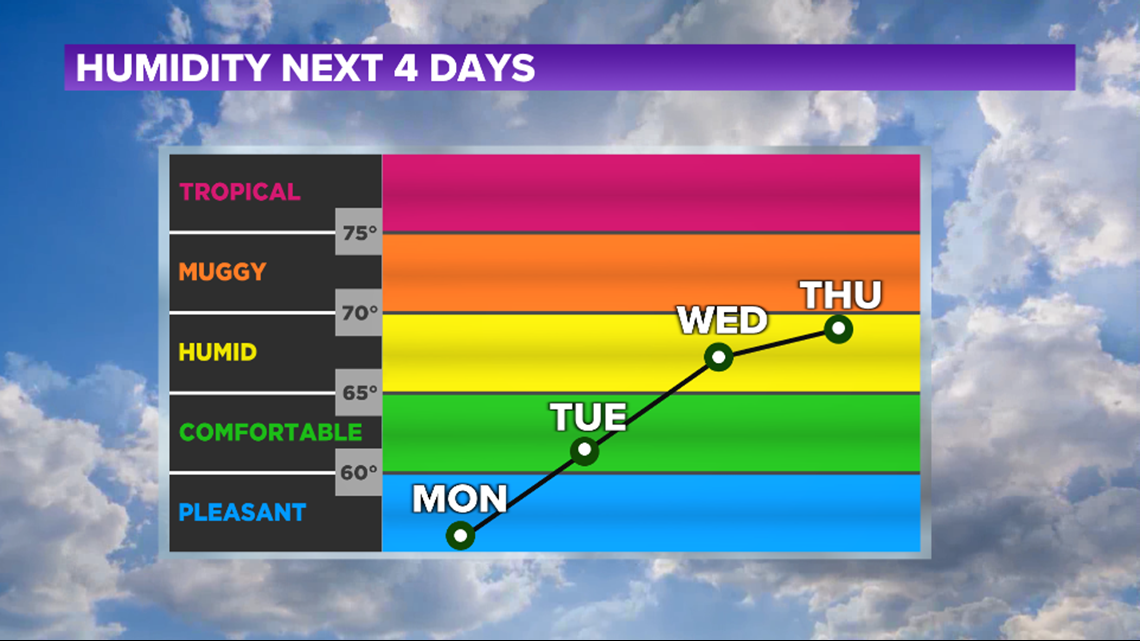 One thing that will change this week is the humidity. A lot of moisture will move in from the southwest into the Central Plains causing our humidity to be on the rise. It will feel pleasant on Monday, but then by Wednesday/Thursday it's going to start to feel pretty humid and muggy again.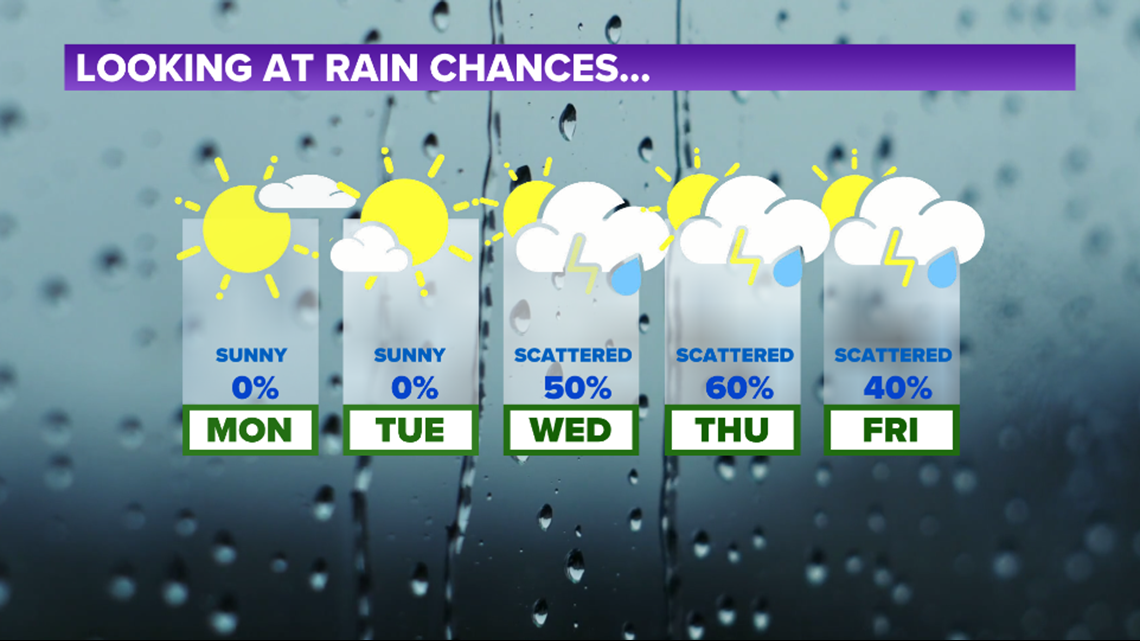 Chances won't start to pick back up until the middle of the upcoming week. The humidity should go up by Tuesday and Wednesday with a few showers and storms trying to push through.
It looks like the heavier bands of rain will stay west in central Oklahoma. Stay tuned!
Burn bans issued for parts of the River Valley: