WASHINGTON COUNTY, ARKANSAS, Ark. — Two men have died in a crash after being involved in an accident on Highway 412 and Hickory Flat Road on Wednesday, Sept. 13.
A report filed with the Arkansas Department of Public Safety identified 23-year-old Matthew Olinger and 24-year-old Noah Caldwell as the men who died in the crash. The description of what happened, which was investigated by an Arkansas State Trooper, said a Toyota Corolla driven by Olinger was blocking the roadway after being involved in a crash when a Volvo semi driving westbound on 412 hit it.
When the semi hit Olinger's Corolla, Caldwell had been out of his vehicle and checking on Olinger. Both of the men were pronounced dead at the scene, according to the fatal crash report.
The weather is listed on the report that morning as being foggy.
The multi-vehicle crash caused major traffic during the Wednesday morning commute.
5NEWS will update this article with more information as it becomes available.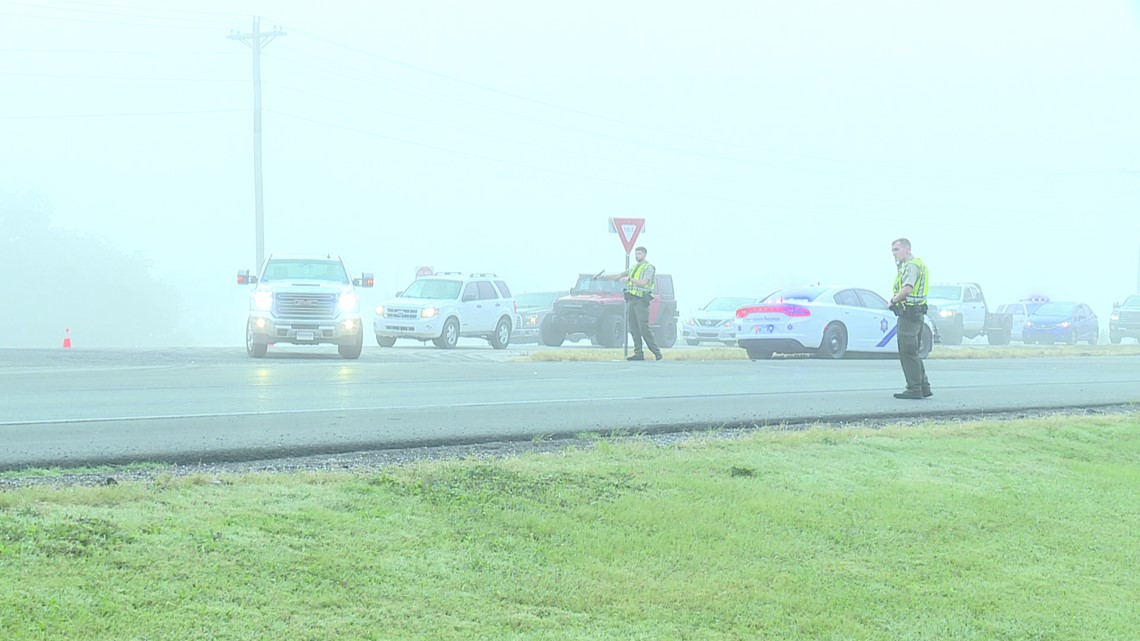 Download the 5NEWS app on your smartphone: