ROGERS, Ark. (KFSM) -- A line of severe storms brought damage and power outages to cities across northwest Arkansas and the River Valley early Monday Morning.
These are photos of the damage left behind by the storm at the Embassy Suites hotel in Rogers.  The hotel is hosting the NWA Tech Summit this weekend.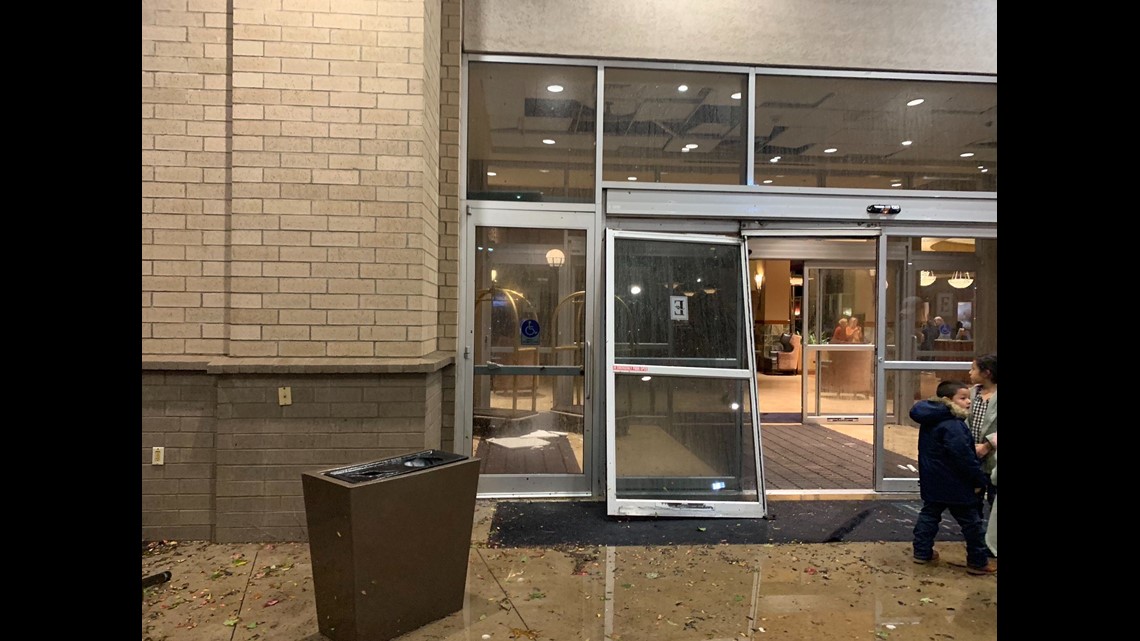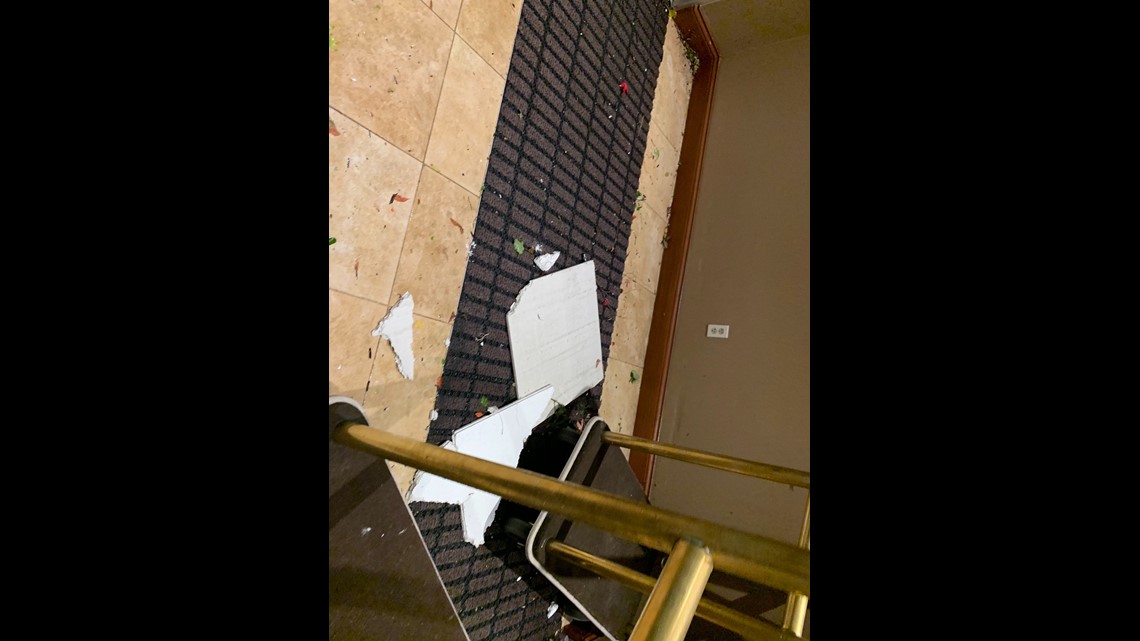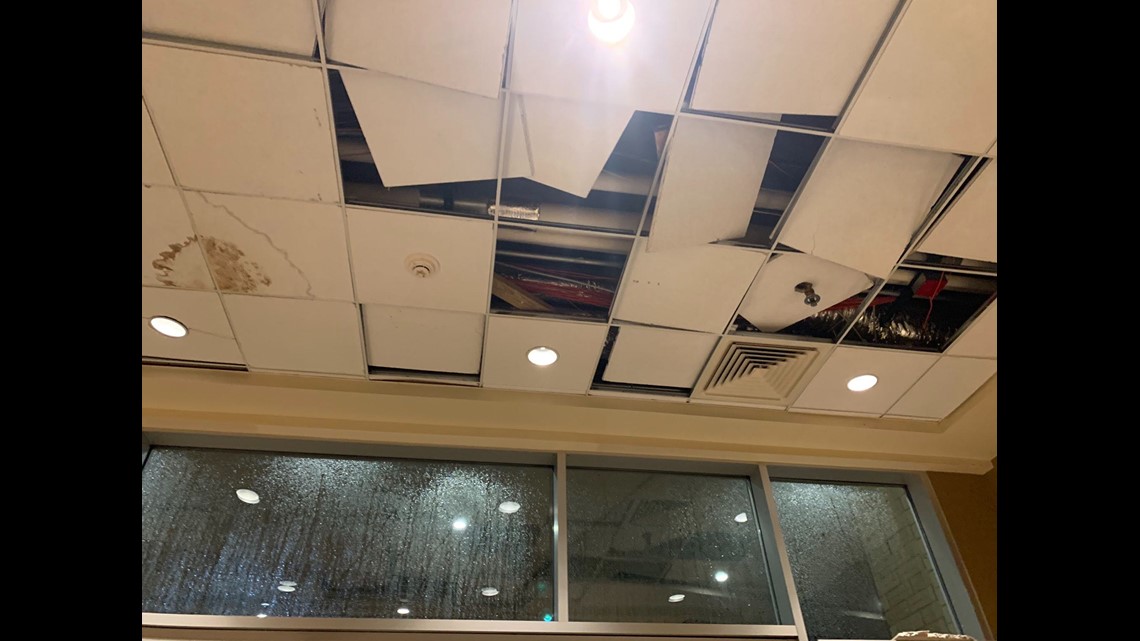 The storm also caused power outages for thousands across Washington and Benton Counties.  SWEPCO was reporting more than 7,000 customers were without power of 1:20 a.m.
According to Nick Samac with Carroll County Emergency Management, the northern section of the county took the brunt of the storm leaving trees down, some even into homes.
Samac says the power is out for several residents in the county but an estimated total has not been made at this time.
No injuries have been reported in Carroll County at this time.
Madison County Emergency Manager Lori McConnell says there are a few trees down but there is no major damage.