FAYETTEVILLE (KFSM) --  All around the country people gathered to march for women and women's rights.
That was the case Saturday (Jan. 20) in Fayetteville where hundreds of people marched from the Fayetteville Square.
People gathered for different reasons -- ranging from women's rights to birth rights.
The event started with various speakers from around the community speaking about the change they want to see in America.
Many held signs on topics that included gender equality and comments about the president.
Rebecca Harrison said she couldn't make it to last year's march, but is thankful to have the opportunity to have her voice heard this year.
"I'm so proud that we're doing it again and standing with all the other people across the country. I hear they are having a huge march in L-A and a huge march in New York and probably across the world again. I think that's incredible."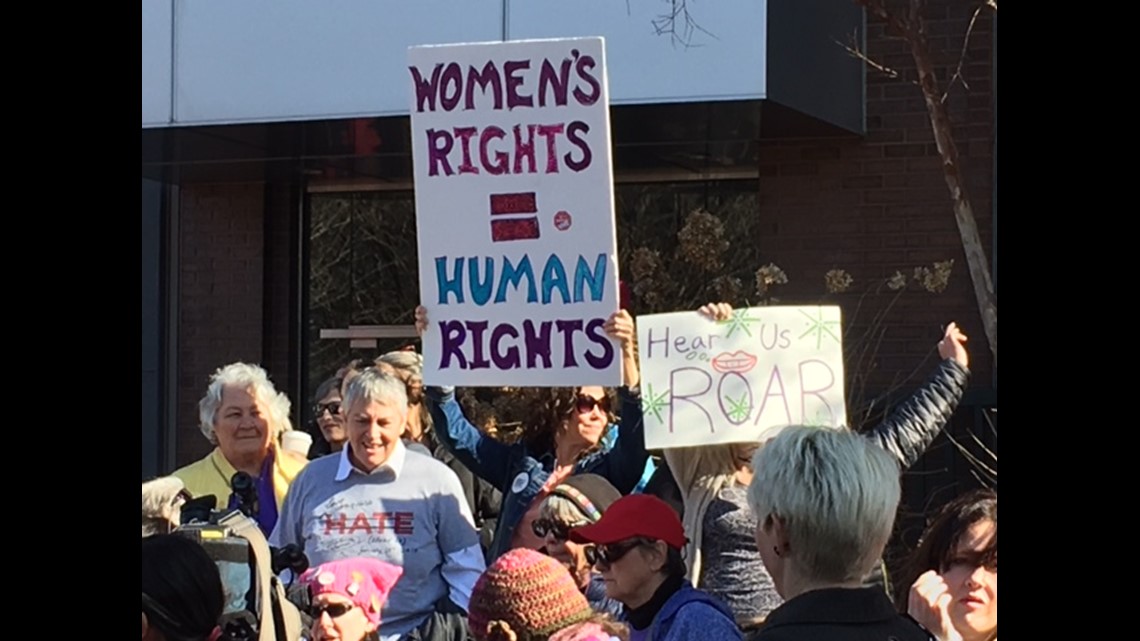 Fayetteville wasn't the only city hosting a women's march. As Harrison said, demonstrators gathered in cities across the nation.
Hundreds of thousands of men, women and children took to the streets from Washington to Los Angeles to protest the state of women's rights and other issues.
The marches come on the one year anniversary of President Trump taking office.