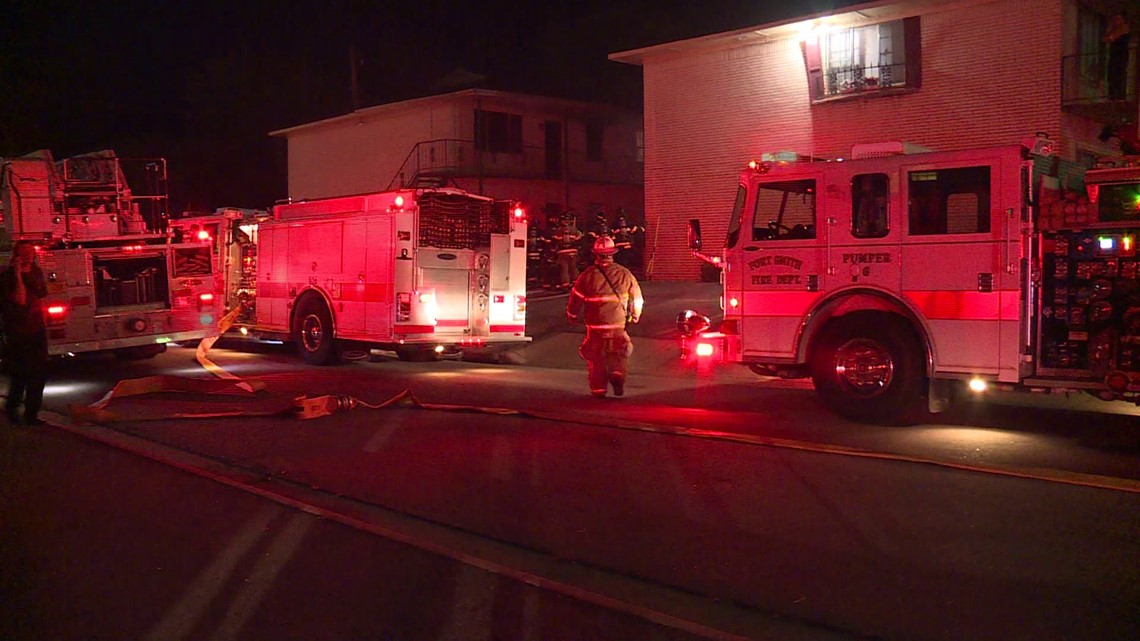 FORT SMITH (KFSM) — Crews are investigating after an apartment caught fire in Fort Smith Wednesday morning (Sept. 13).
People had to be evacuated from Rockwood Terrance Apartments, but no injuries were reported. However, five pets died in the smoke filled apartment; four cats and a dog, according to Battalion Chief Tery Graves.
Graves said flames were not visible to crews, but there was a lot of smoke when they arrived on scene. He believes the fire started after something was left on a stove.