VAN BUREN, Ark. (KFSM) — A vehicle crashed into Arkansas Cheer Academy in Van Buren Thursday (Jan. 30) morning.
According to Van Buren Police Chief Jamie Hammond, a 47-year-old woman was driving southbound on Highway 59 when she hydroplaned and lost control of her vehicle.
She then left the roadway and struck the Arkansas Cheer Academy building.
"We built this place up and everything in here we're really proud of and so to see it in crumbles right now is a little upsetting but it's all things that can be fixed and replaced," Candace Porter, the owner said.
No one inside the building was hurt. The business was closed during the time of the crash.
The woman in the crash suffered minor injuries, but she refused treatment at the scene.
She was not cited or arrested, and drugs/alcohol are not considered a factor in what lead to the accident.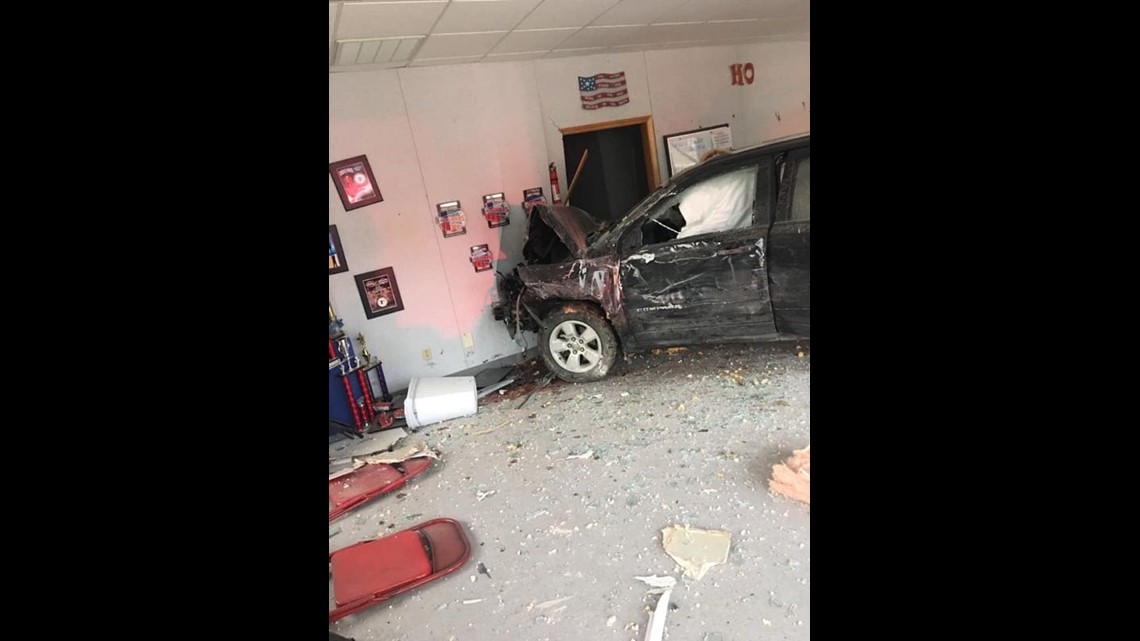 "This is where our parents are, this is where our athlete's siblings are, small children. I think God had his hand on it and if it was going to happen, it happened now when no one was in the building," Miranda McNeil, a cheer coach said.
A 12-year-old girl, who attends Arkansas Cheer Academy, is recovering after being injured by a truck that crashed through her home on Saturday, Jan. 25.
The owner says they plan to continue to accept donations at the facility for the Mackaiah's family.
The Arkansas Cheer Academy is headed to a national competition next weekend in Fort Worth, TX and will continue to practice at the gym for the event.