Rain is coming to an end West to East Saturday Morning. Some pockets were quite heavy, dropping close to, or more than a half inch. We will continue to update rain totals through the morning.
If you want to Track Max Doppler 5 from home:  LIVE RADAR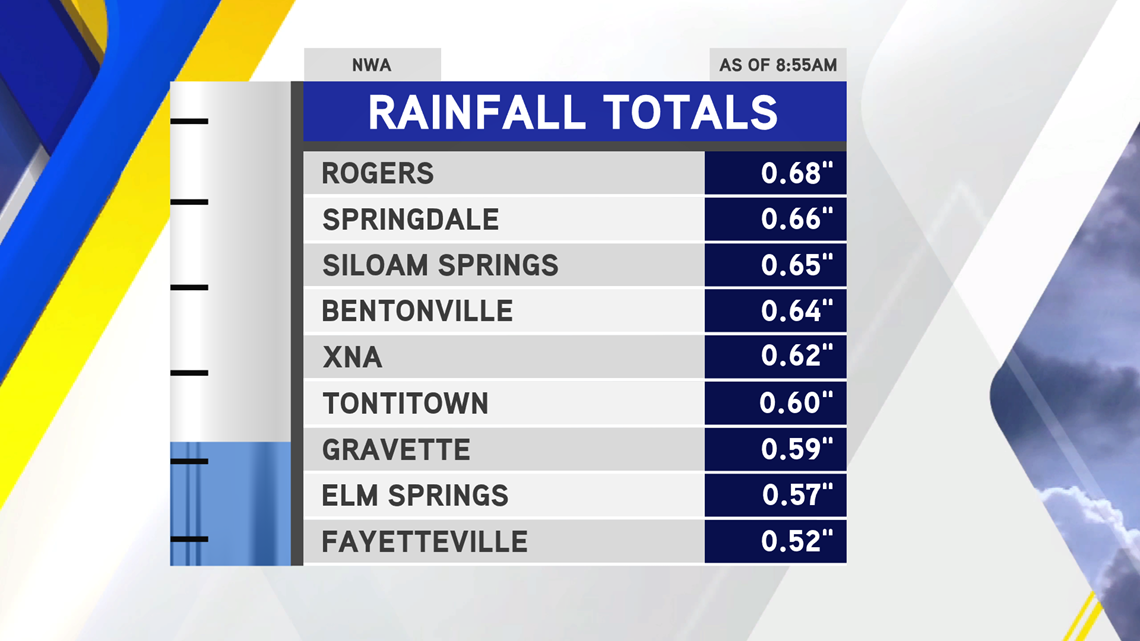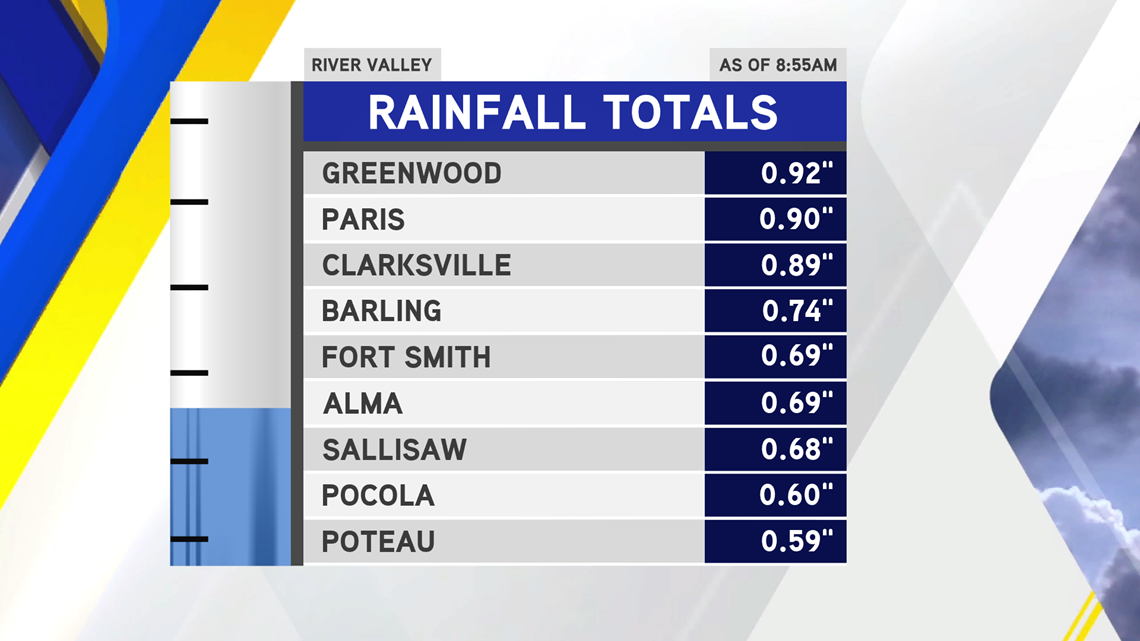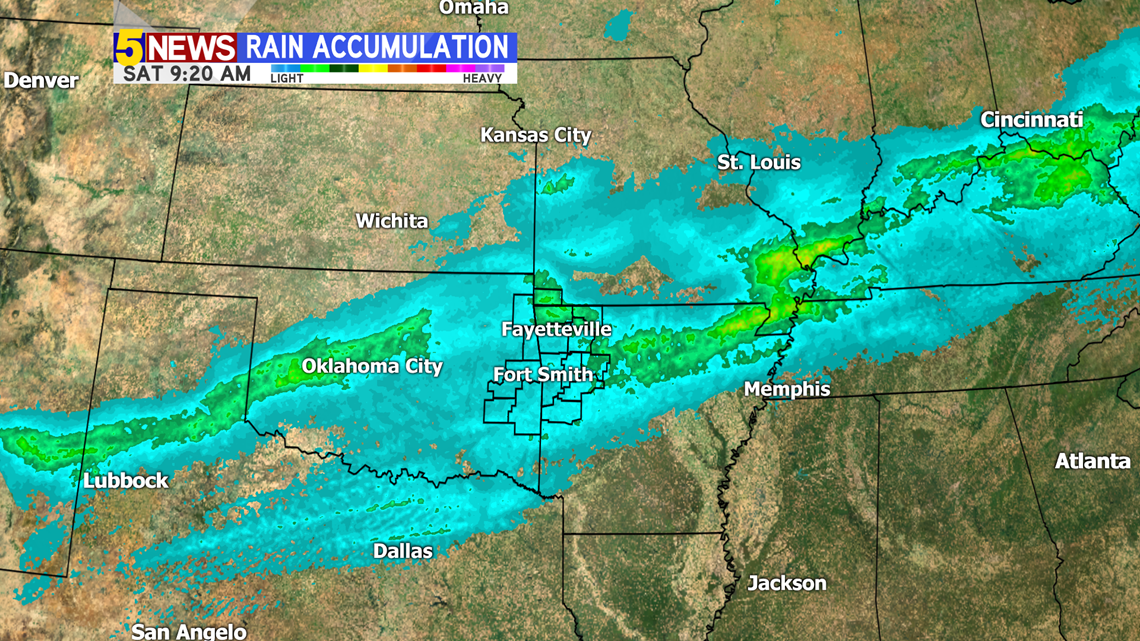 Even more rain is expected this coming week. Just on Monday and Tuesday alone, we could see more than two inches fall as a front slows down and dumps a lot of rain in Arkansas.