WASHINGTON COUNTY, ARKANSAS, Ark. — After months of excavation, archaeologists wrapped up a major dig in rural Washington County on Wednesday, Aug. 30.
5NEWS spoke with senior archaeologist Jack Rossen about the site in June. Since then, Rossen says his team has uncovered much more information about the ancient structures and the people who once lived there.
"We have about six different structures now," Rossen said. "Two long ones, and four smaller circular sleeping huts. The two long ones we think were cookhouses."
Rossen says his team has found a total of 95 ancient features at the site. Those are structures like fire hearths, posts, and floors.
"We're learning that this was a very stable base camp for at least 5,000 years," Rossen said.
ARDOT Public Information Officer Dave Parker says this is why ARDOT's environmental procedures are important.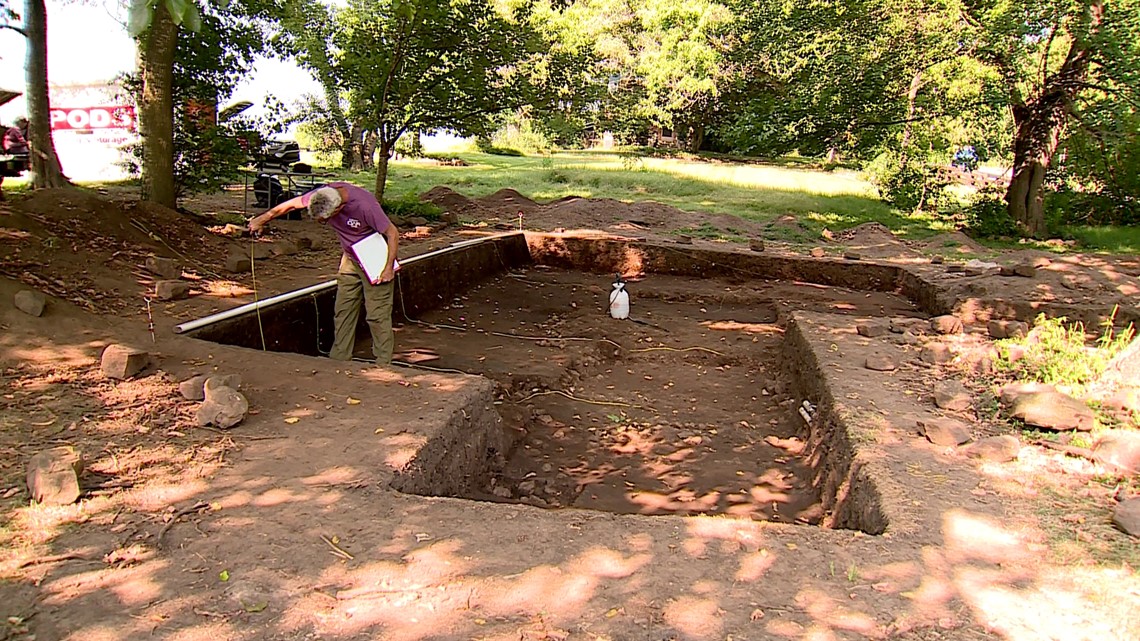 "A lot of people think we're just roads, bridges … constructing this and filling these potholes, but the environmental portion of every project is super, super important to make sure we preserve what is found," Parker said. "In this case, it certainly has historical value to it."
Regional Office Principal for Commonwealth Heritage Group Drew Buchner says the whole area is rich with history.
"The site was significant for its Native American component," Buchner said. "But this site has a really interesting historic history associated with the Great House family, which is why this spring is called the Great House Spring and the road is called that, too."
Although the dig is over, Rossen says for his team, this is only the beginning.
"Months and months of work ahead of us. We have to wash, catalog, analyze everything, lay it all out, see what was found … and then really put the whole story together," Rossen said. "We'll probably learn a lot more about the site in the lab than we know out here."
Now that excavation is complete, Rossen and his team will head back to Memphis for lab analysis of what they've found.
After the artifacts have been preserved, ARDOT can move forward with expansion as planned.