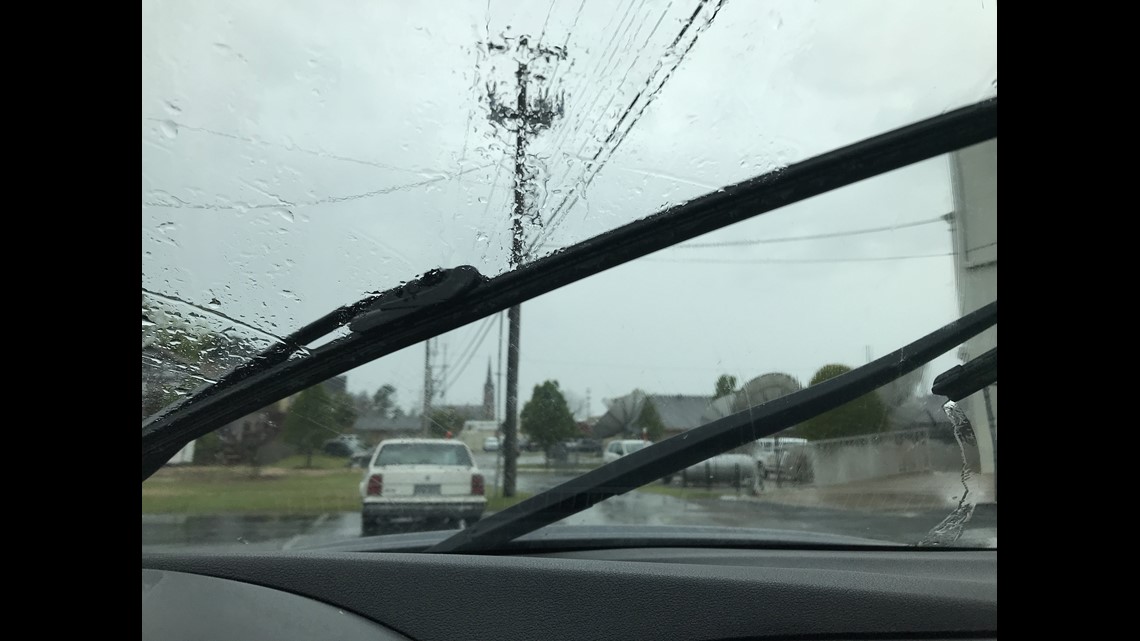 Thank goodness for windshield wipers when it's raining, unless they're old and squeaky… Did you know that in 18 states, it is ILLEGAL to be use your windshield wipers without your headlights on? Does it include your state?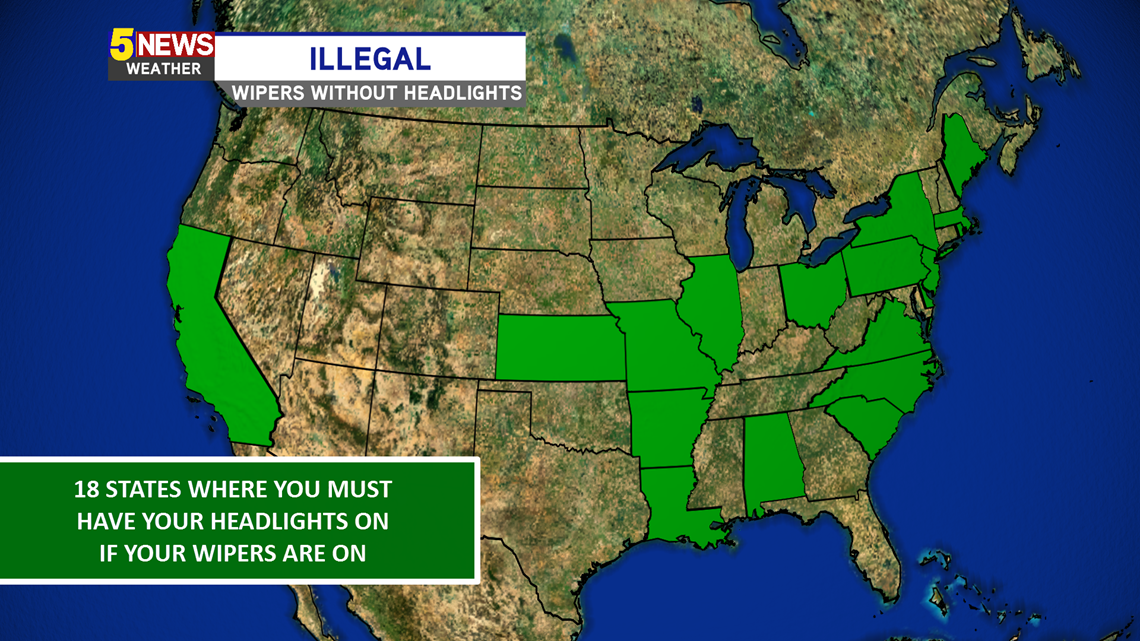 States with windshield/headlight law:
Alabama
Arkansas
California
Delaware
Illinois
Kansas
Louisiana
Maine
Massachusetts
Missouri
New Jersey
New York
North Carolina
Ohio
Pennsylvania
Rhode Island
South Carolina
Virginia
Other states have other laws that are more vague, but TECHNICALLY you do not have to have your headlights on if the windshield wipers are on or off.
Headlights required in "adverse conditions" (generally rain, snow, dust, fog, etc.):
Connecticut
Florida
Georgia
Iowa
Minnesota
Montana
New Hampshire
North Dakota
Oklahoma
Tennessee
Utah
Vermont
West Virginia
Wyoming
The remaining states do not have any laws regarding  weather and windshield wipers/headlights. These states only require headlights in extreme fog or when it's nighttime/civil twilight.
Headlights only required in dense fog or if it's nighttime:
Alaska
Arizona
Colorado
District of Columbia
Hawaii
Idaho
Indiana
Kentucky
Maryland
Michigan
Mississippi
Nebraska
Nevada
New Mexico
Oregon
South Dakota
Texas
Washington
Wisconsin
Source and for a complete list:  AAA