Recent soggy weather in Arkansas and Oklahoma has kept our fire-risk low. However, wildfires in the western United States continue to burn over two million acres across 13 states. Evacuation orders are in effect for many residents and land is destroyed. Yet, there is another affect of these dangerous wildfires: smoke released into the air.
The air quality nearby the wildfire origins is extremely poor. An orange tint covers the sky, not allowing sunlight to shine through. Even though we live over 1,500 miles away from most of these fires, the wildfire smoke races east.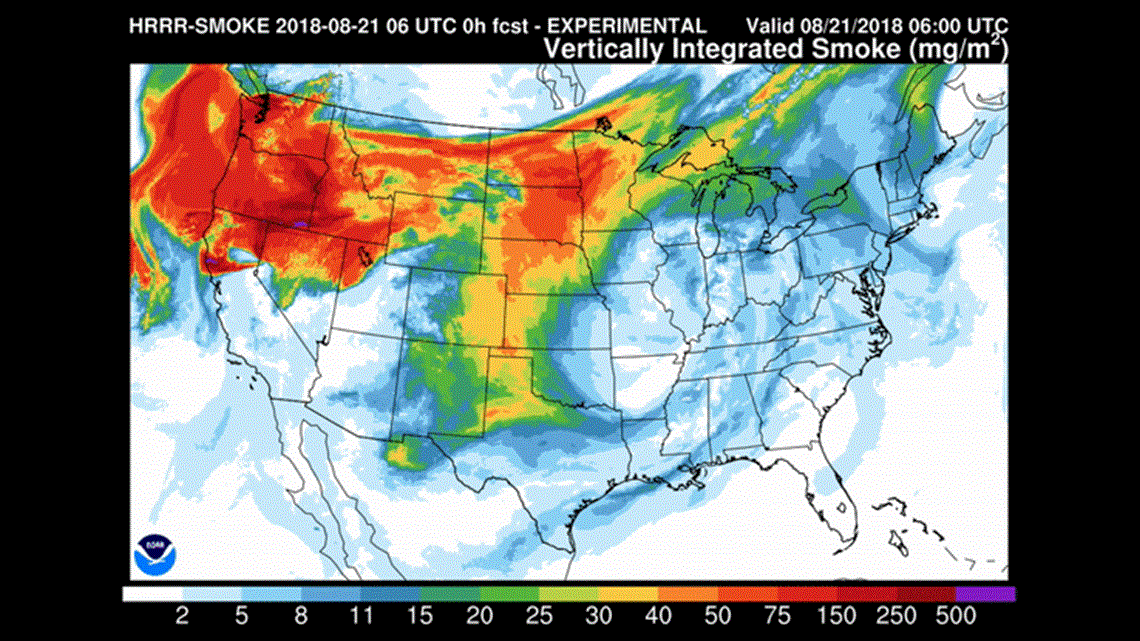 The NOAA animation above illustrates the smoke pushing east and south, into Arkansas and Oklahoma. The "Vertically Integrated Smoke" shows how much smoke is located from the surface all the way through the atmosphere. However, most of the smoke moving into our area is sitting 6000ft above us and won't reach the surface.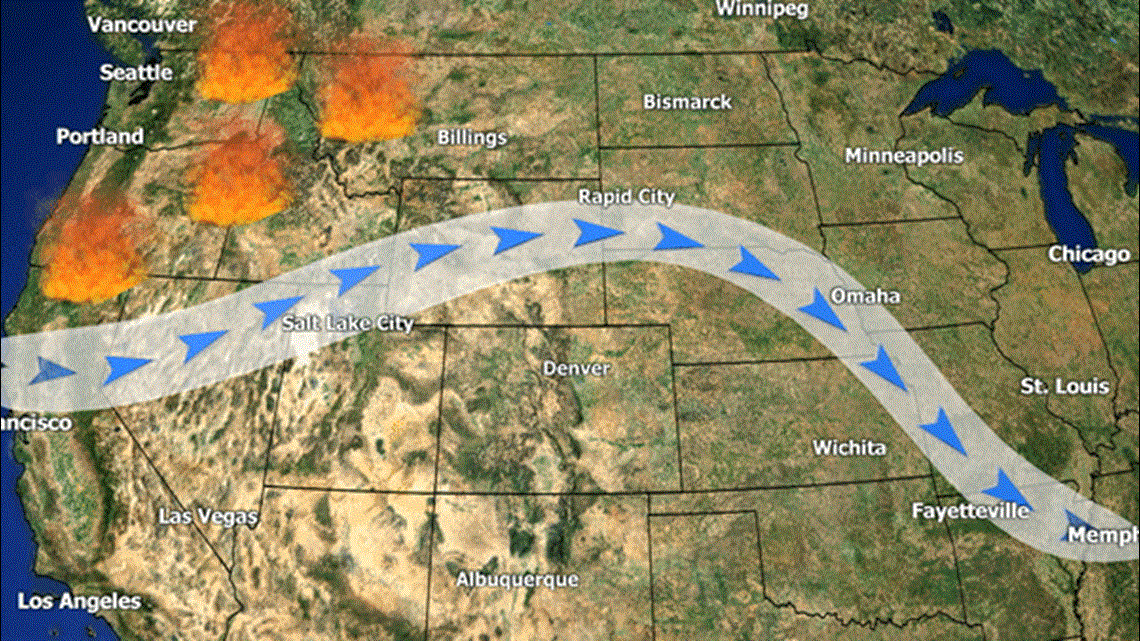 This smoke is reaching us because of northwesterly flow. The winds aloft are strong enough to keep blowing smoke into other parts of the U.S.
The affects on us are small. We're fortunate that the smoky air is staying high enough above us. Air quality will remain good. Yet, you might see a slight orange tint and hazy skies.