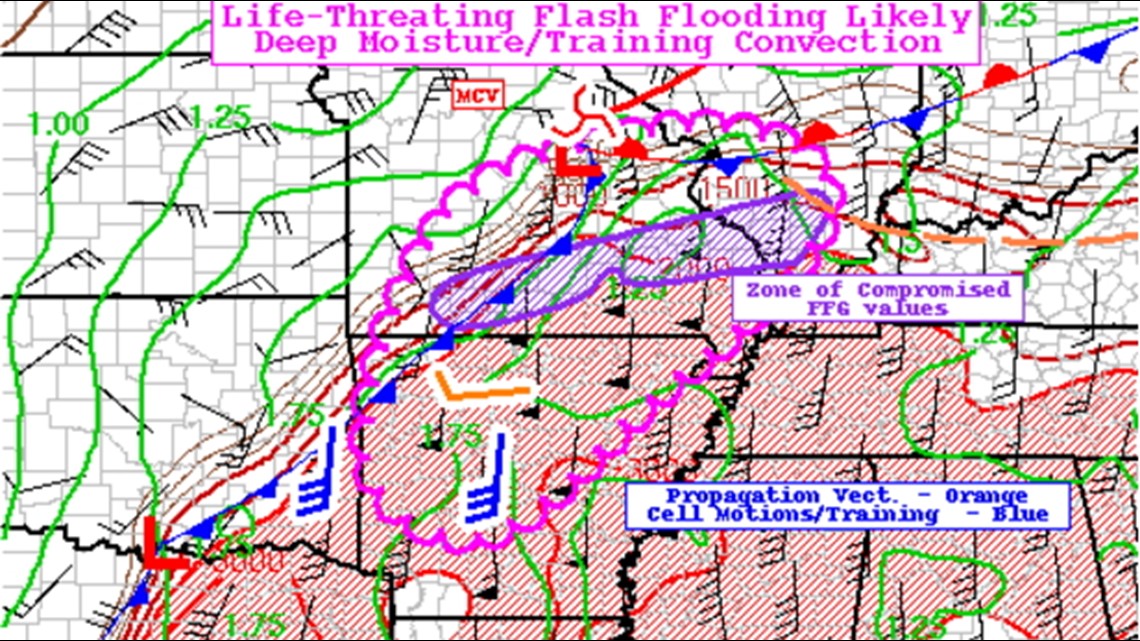 Widespread flash flooding continues across NW Arkansas with heavier rain developing south and eventually spreading into the River Valley and SE Oklahoma.
Here are some of the highest rainfall totals:
7.87″   Siloam Springs
6.13″   Decatur
5.40″   Elm Springs
5.27″   Garfield
5.25″   Bentonville
5.08″   NWA Regional
4.65″   Johnson
2.34″   Fayetteville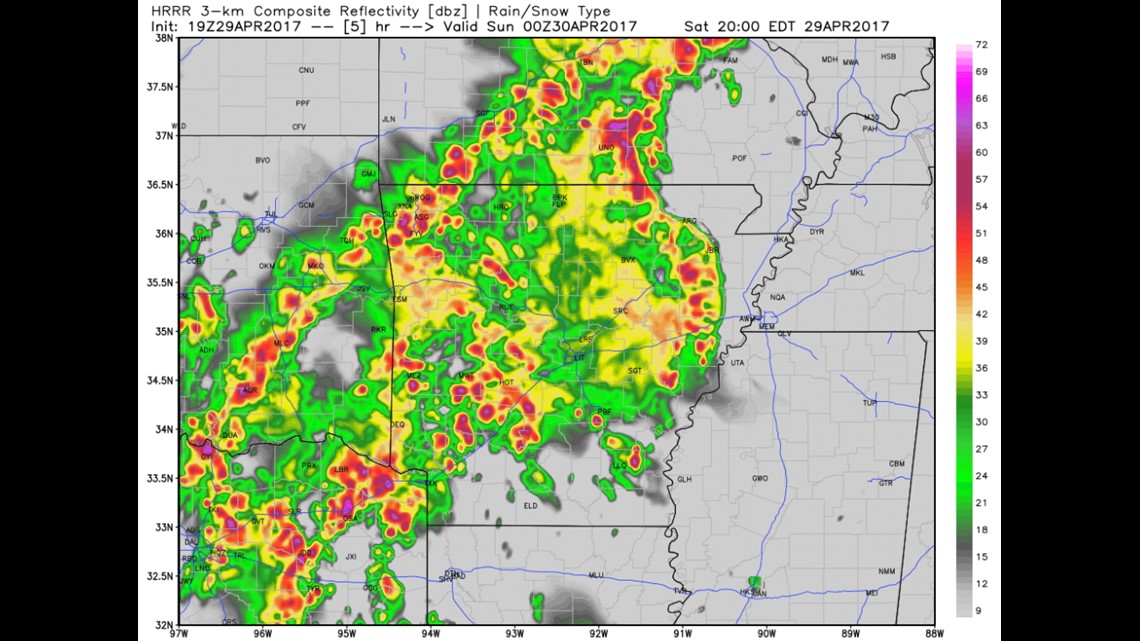 SATURDAY 7PM: More rain and additional Flash Flooding Likely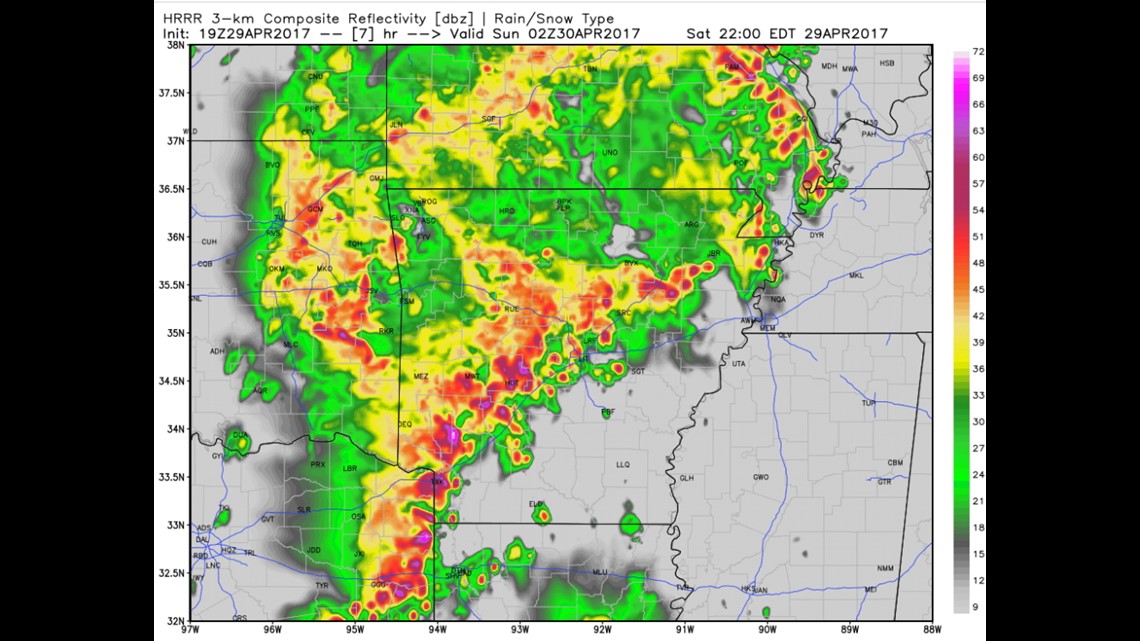 9PM SATURDAY: Flooding rain continues across the area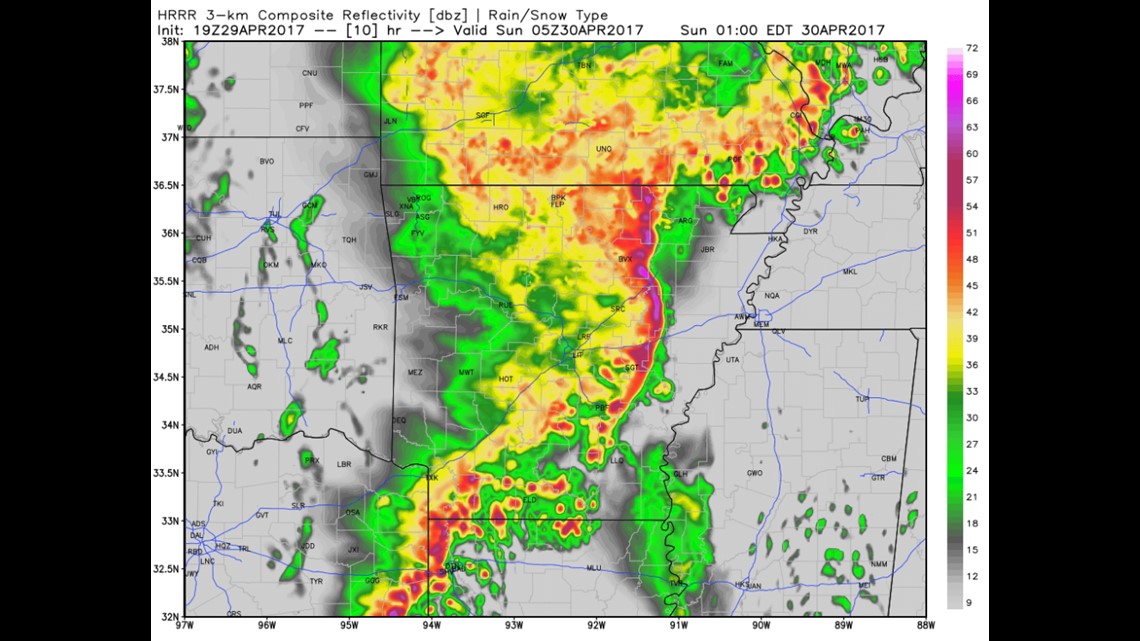 MIDNIGHT: Expect a break in the rain as the heaviest rain shifts east.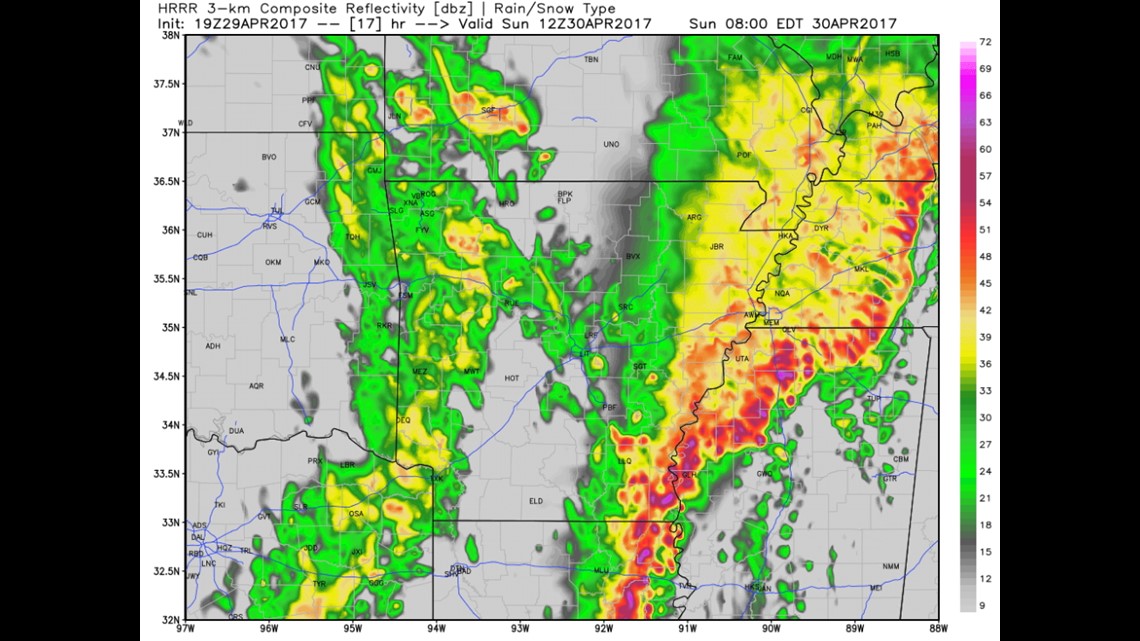 7AM SUNDAY: The last push of light to moderate rain will occur across the area with rain ending from the west to the east.