ARKANSAS, USA — December is one of the best months to see a shooting star across the northern hemisphere. Not only is it the darkest month, with maximum viewing hours of the night sky, but it also showcases the 3200 Phatheon meteor that creates the Geminids meteor shower. It is one of the most reliable meteor showers of the year and has a high rate of meteors per hour: up to 120 per hour.
To track clouds that may impact the night sky, tap HERE for our interactive radar.
Let's go in chronological order on what you can see in the night sky for December 2022.
DECEMBER 7TH -- FULL COLD MOON
The full moon for the month of December is called the Full Moon, which was first coined by the Mohawk tribe as cold surges of air drop south from the Canadian Plains.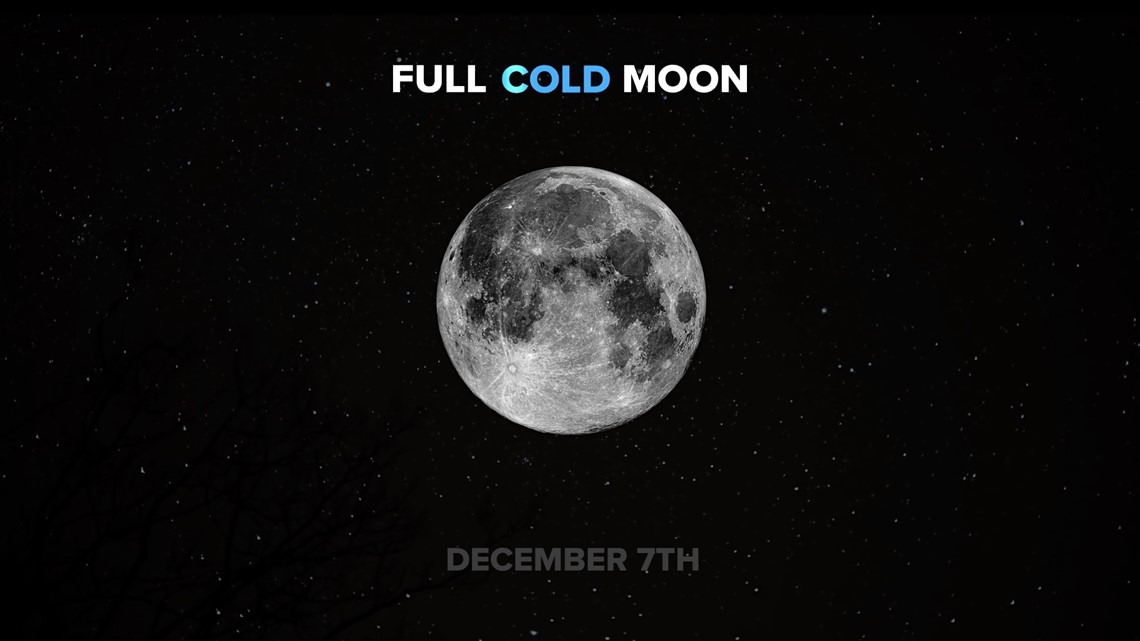 We are entering the coldest season of the year thanks to short days and long nights. The atmosphere loses a lot of heat this time of year, helping to build the snowpack across Canada and the icepack in the arctic.
DECEMBER 14TH -- GEMINIDS METEOR SHOWER
Want to see a shooting star? By mid-December the Geminids meteor shower is on display, with one of the highest rates for shootings stars. It's name comes from the Gemini constellation, the two twins. Many of the shooting stars appear to be coming from this location in the night sky. Gemini is the radiant for this meteor shower.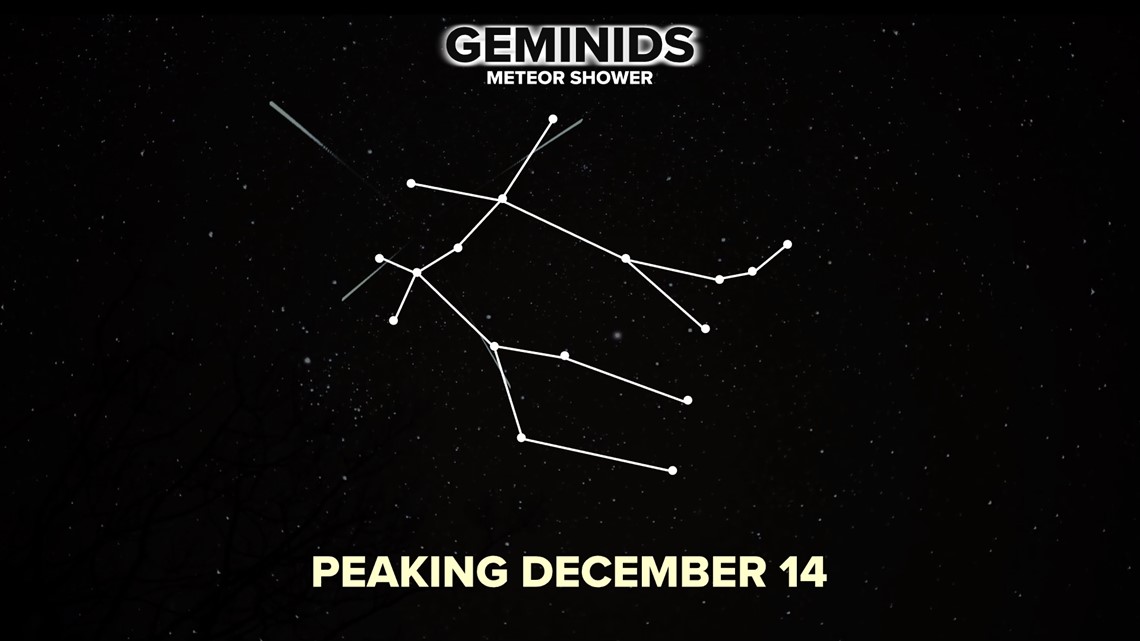 Where should you look to see the shooting stars?
After sunset, look in the eastern sky. That's where you will find the Gemini constellation. Around midnight, look directly up. Just before sunrise, look in the western sky.
The radiant for the meteor showers will do a full arc in the sky above our heads.

December can also be a tough month for seeing shooting stars. Cold nights make it less comfortable to watch for meteors. Plus December tends to be a cloudier month thanks to a more active jet stream bringing more storm systems that can have massive cloud shields around centers of lowest pressure.
-5NEWS Weather, Matt Standridge