**The forecast will continue to be modified. Stay with 5NEWS for the latest on projections.**
A winter storm is moving in this weekend. Most of the wintry impacts will be Saturday (especially afternoon/evening). As temperatures fall, we will see a transition from rain, to some freezing rain, to sleet, and eventually to all snow, from north-to-south.   If more sleet mixes in through Saturday, these snowfall totals will be reduced.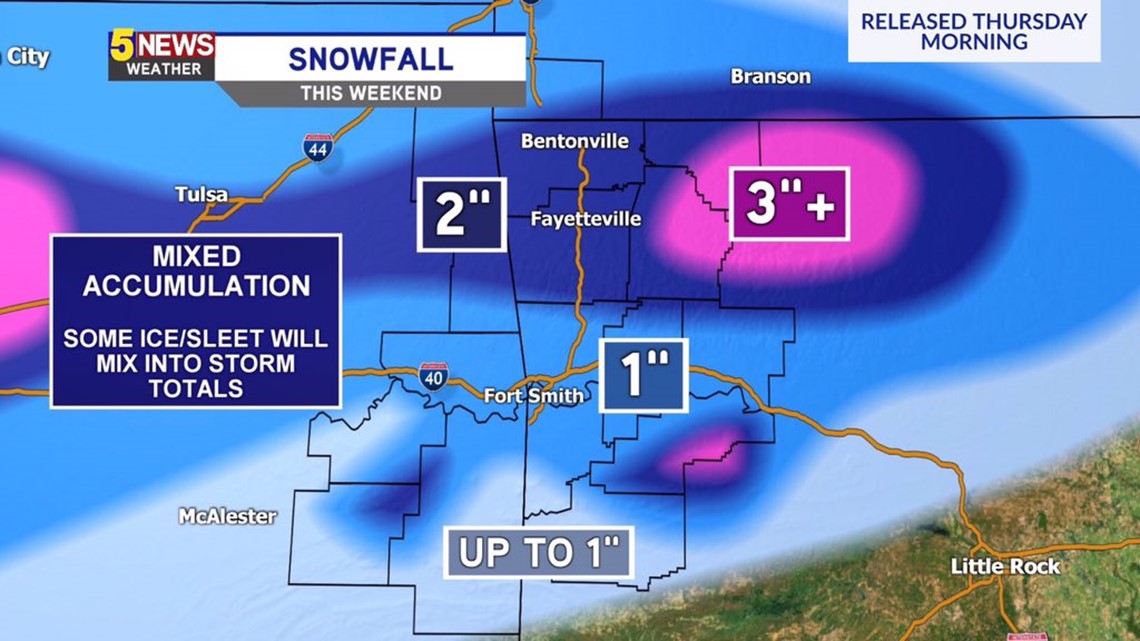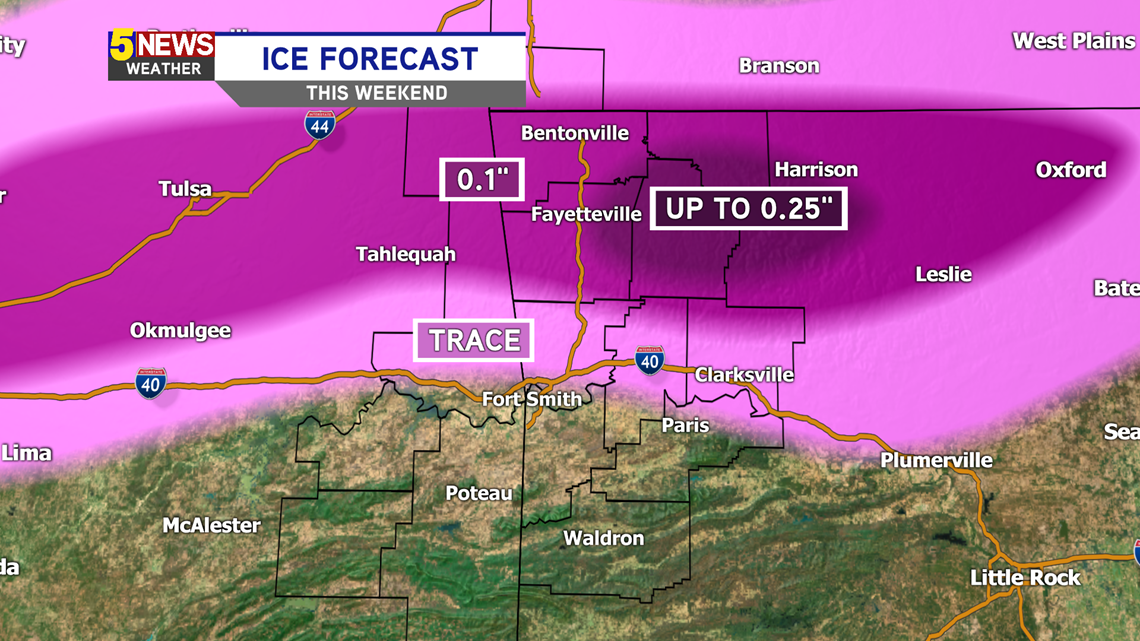 Elevation will also play a huge role in snowfall/ice totals. Higher terrains in both Northwest Arkansas and the River Valley may receive more snowfall with cooler temperatures.