A quick moving system will arrive over the weekend with increasing rain chances and cloud cover. The best chance for rain will be on Sunday and rain amounts will be minimal. Here's the current look at how the pattern will unfold.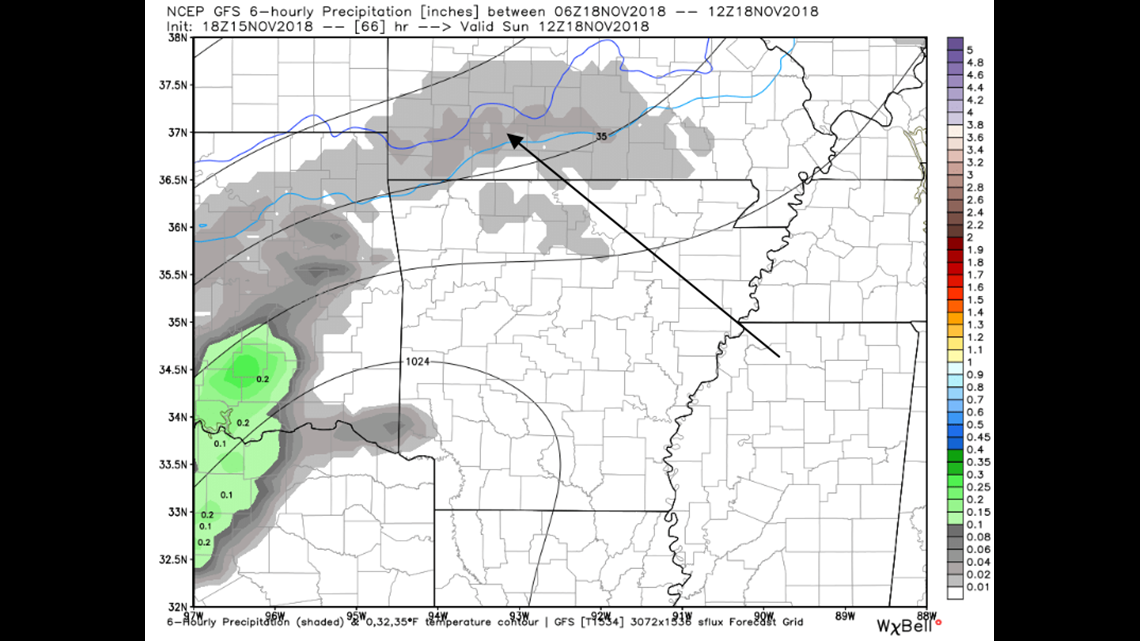 This is a look at Sunday morning around 6am… Notice the rain/frz rain line just across the border in Missouri. There could be patchy areas of freezing rain close to our area but no widespread winter weather impacts are expected.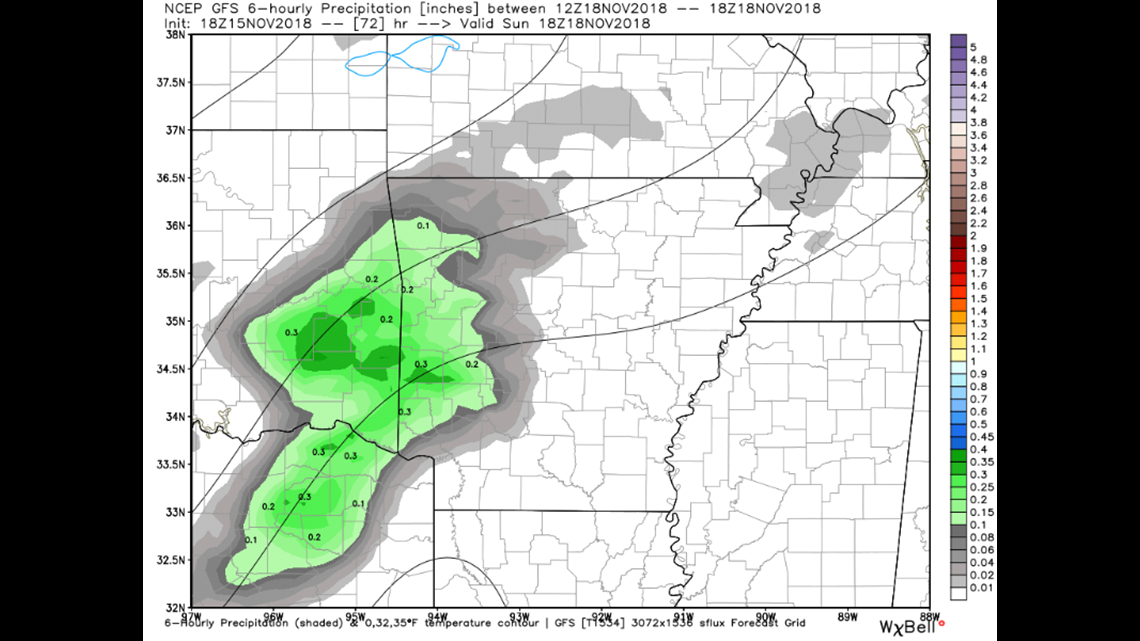 Sunday at Noon, we'll see light precipitation moving from Oklahoma into Arkansas.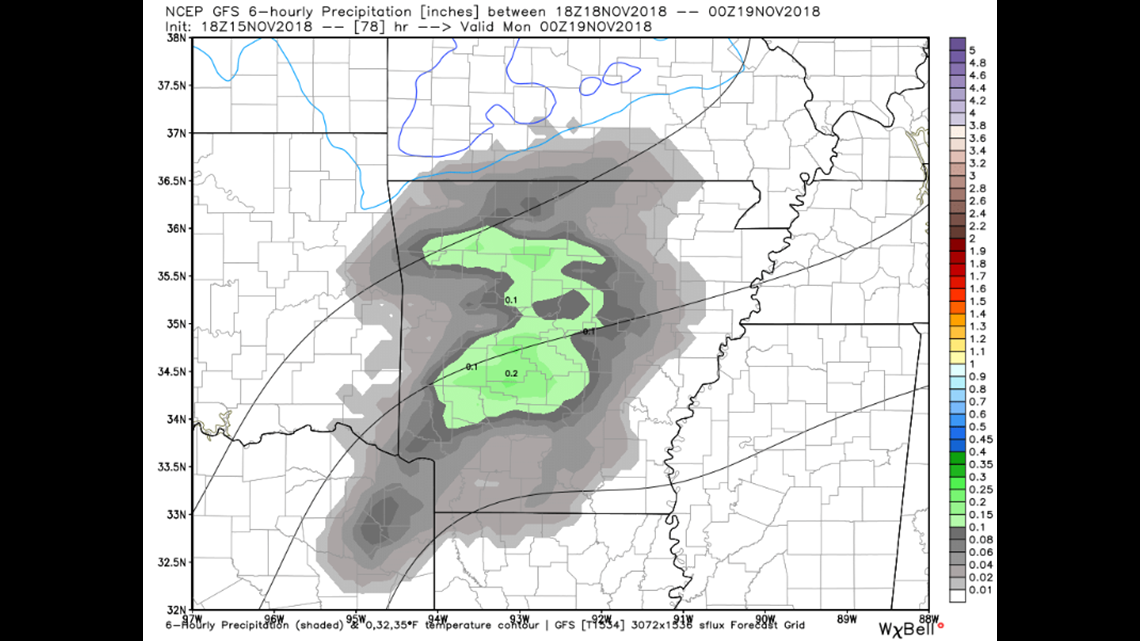 Late Sunday, rain will continue to press east and move out of our area.
Sunshine is expected to return for Sunday.