Clouds are moving out, just in time for Saturday. The first half of the weekend will be sunny and warm with temperatures topping out near 70 degrees. A strong cold front moves in Sunday morning, dropping temperatures quickly throughout the rest of the weekend.
Clearer skies will arrive as early as midnight, early Saturday morning, for western Arkansas.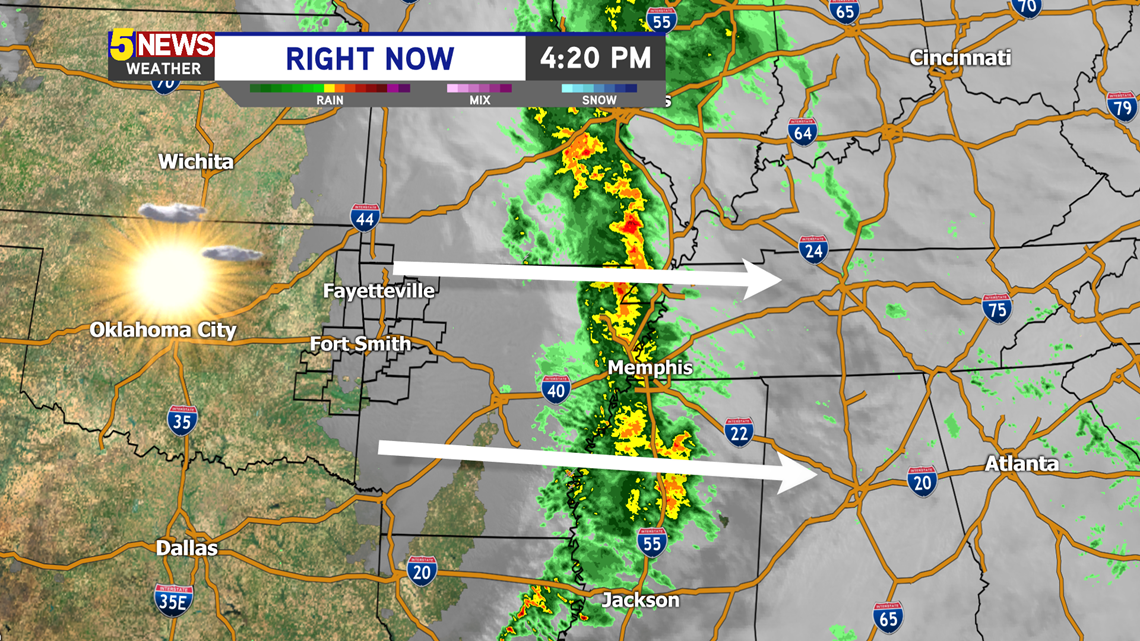 Saturday's high temperatures: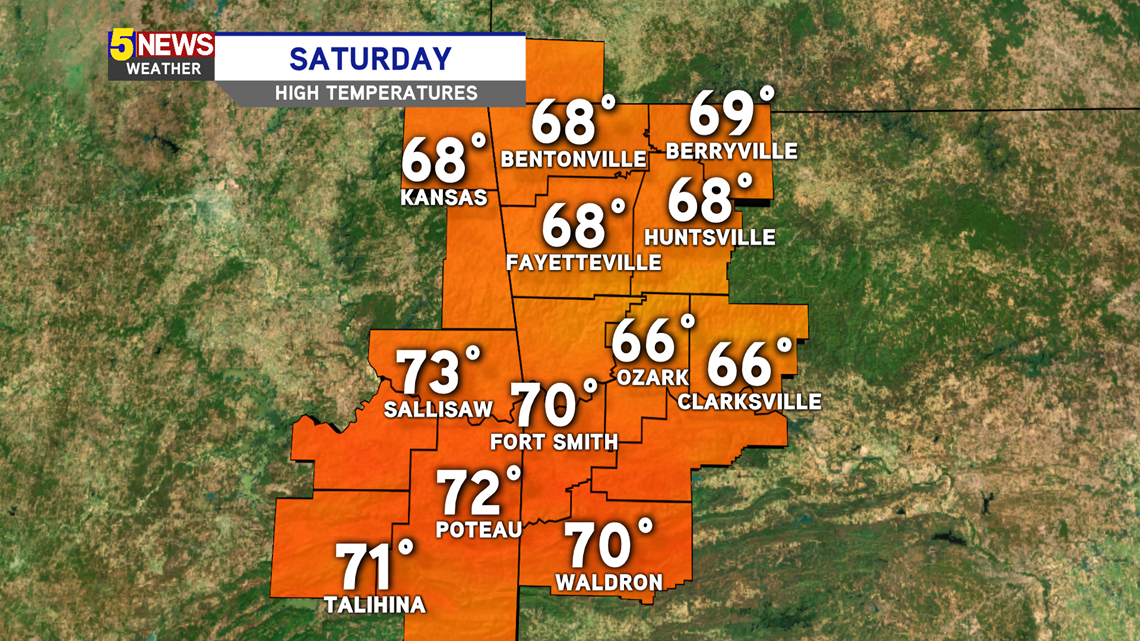 A major cold front swings through Sunday morning. We'll feel temperatures drop from the 50s to the 20s/30s.