Wind Chill Warning in effect until 9 AM Tuesday.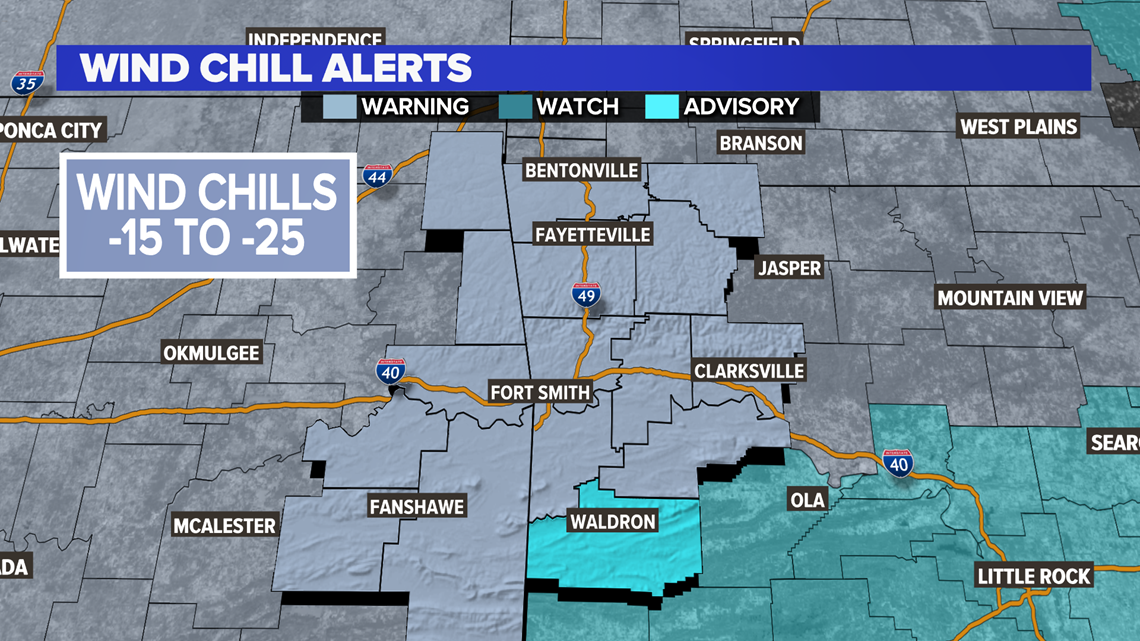 The first Wind Chill Warning in nearly a decade is now in effect for the region as the life-threatening cold settles into the area.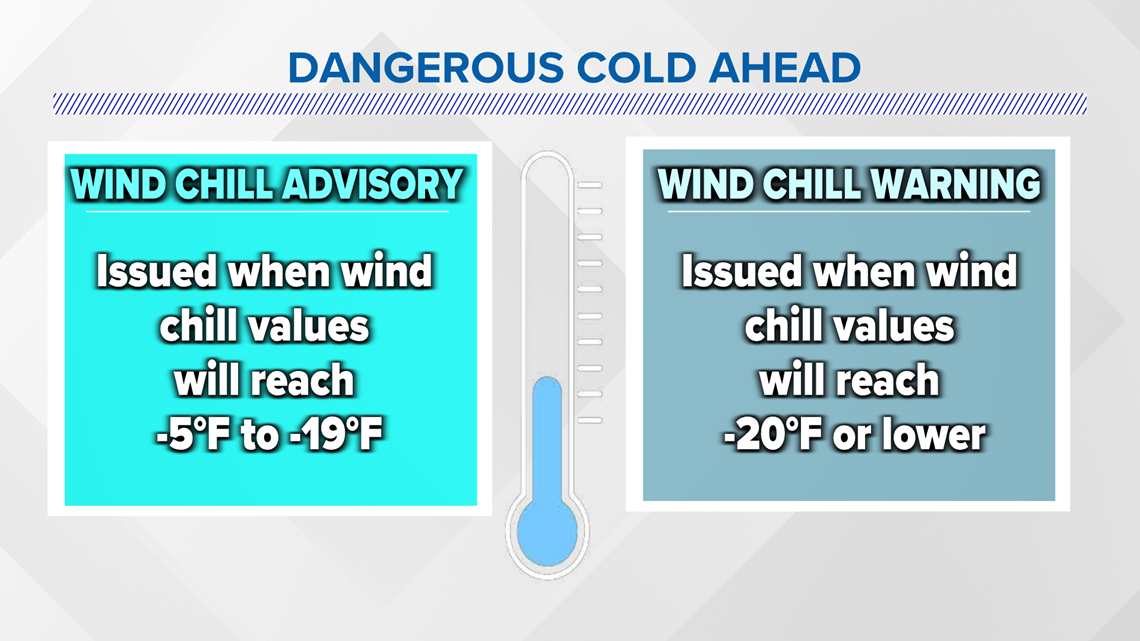 Expect wind chills as low as -25 with ambient air temperatures as low as -10 in NW Arkansas on Monday night and as low as -2 in the River Valley.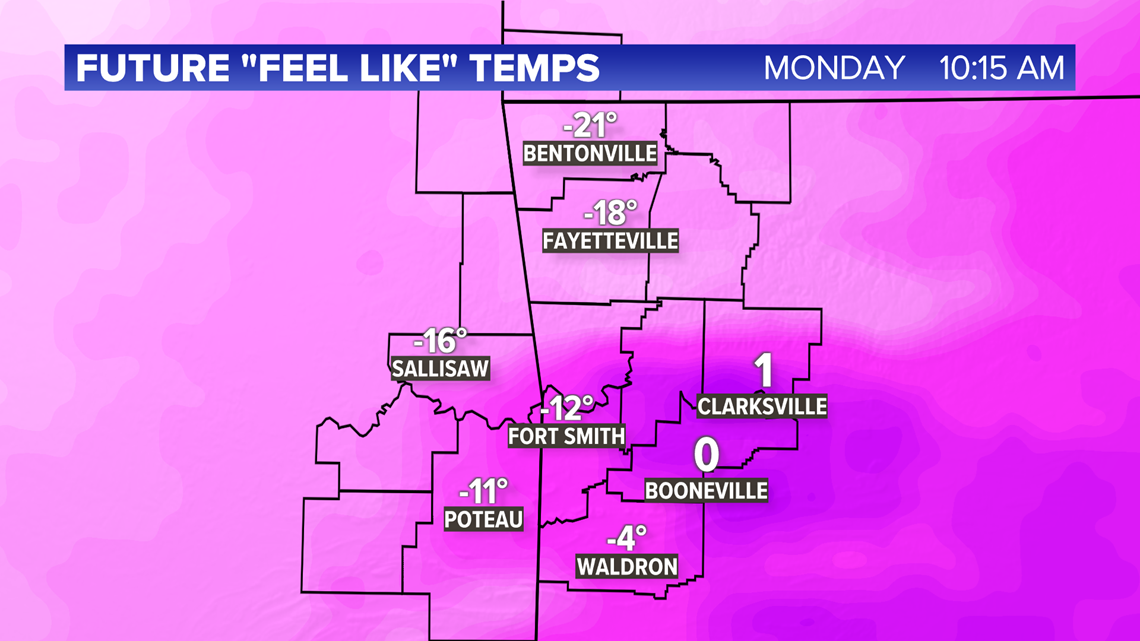 The most dangerous cold will arrive on Monday into Monday night.