It's been a soggy August so far, but there will be a few breaks from rain to let us dry out. Saturday will have plenty of sunshine with a few clouds. Rain coverage increases Sunday as a complex moves in during the morning. Temperatures today will be slightly below normal, but heat index may reach the mid 90s. Temperatures return to the 80s for next week.
Afternoon highs will reach the 90s for many folks.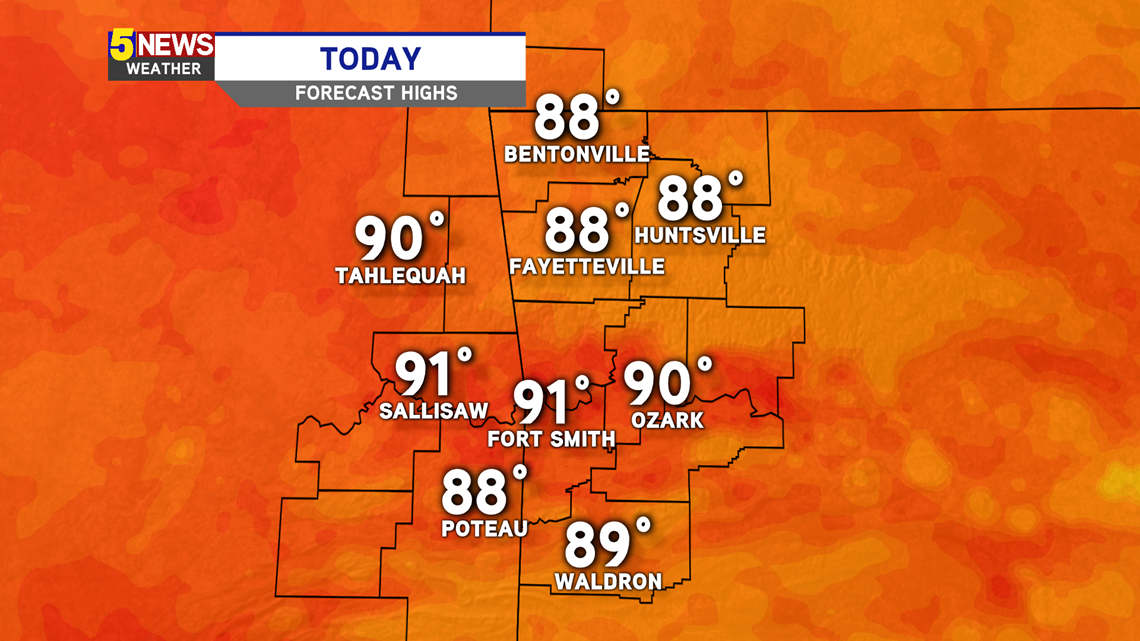 Futurecast 7AM SUNDAY - A storm complex moves in tomorrow morning, bringing rain chances that will last throughout the day.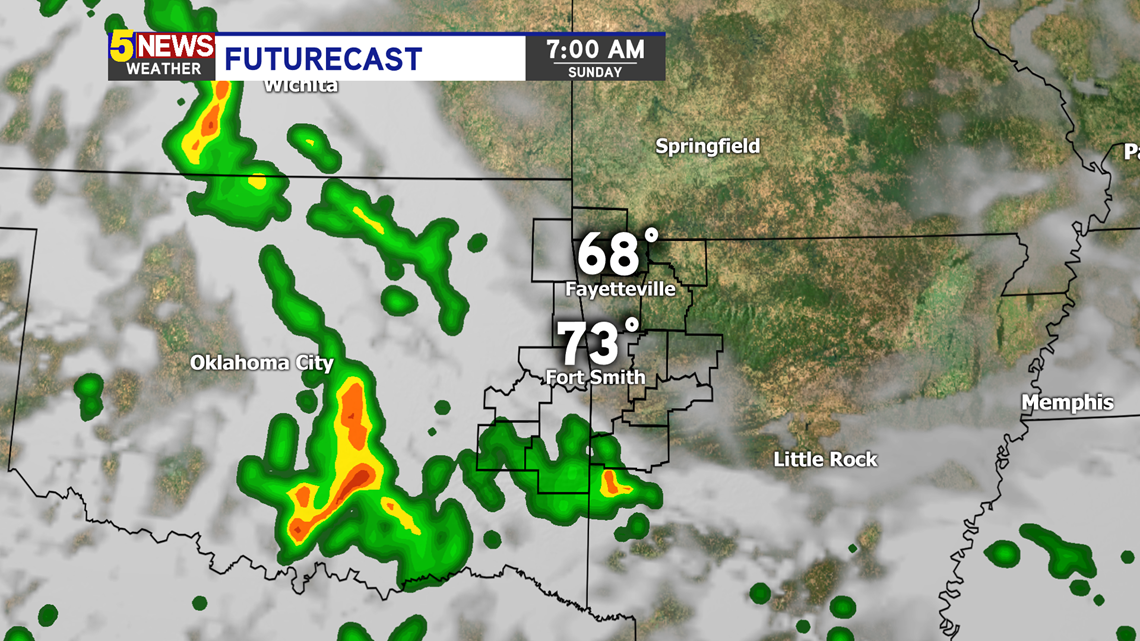 A stray shower is possible this evening, but the best rain chance will be on Sunday with a few showers on Monday. We're rain-free starting on Tuesday.