AUSTIN, Texas — Editor's note: This blog is no longer active.
Tropical Storm Nicholas officially developed in the Gulf of Mexico on Sunday morning. This tropical disturbance will likely bring tropical moisture and higher rain chances to Central Texas early next week.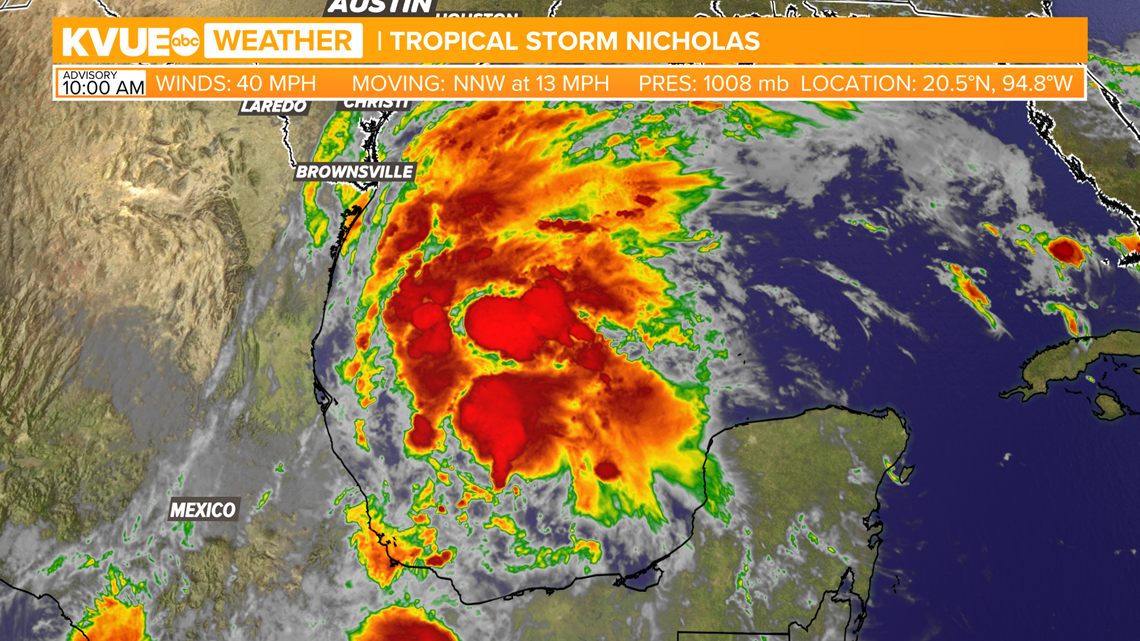 The consensus for now keeps this as a tropical storm and suggests the heaviest rainfall and flood concerns will likely stay closer to the coast and across southeast Texas.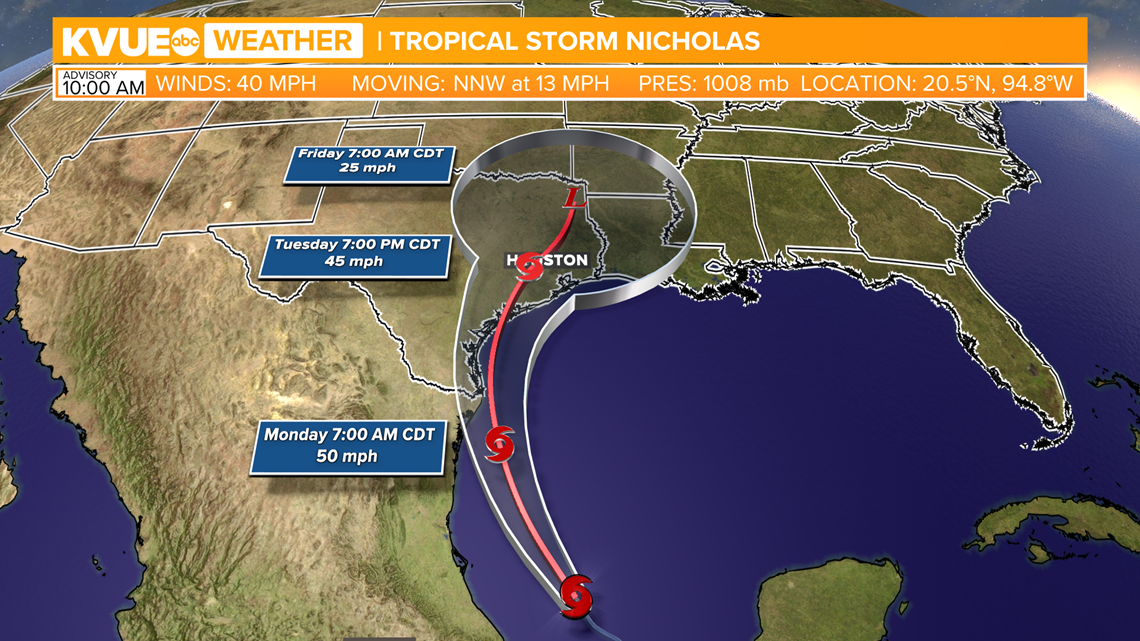 Areas along the Texas coastline along and south of Corpus Christi have been placed under a Tropical Storm Warning. Areas along the coastline north of Corpus Christi have been placed under a Tropical Storm Watch. No areas within the KVUE viewing area are currently under a watch or warning.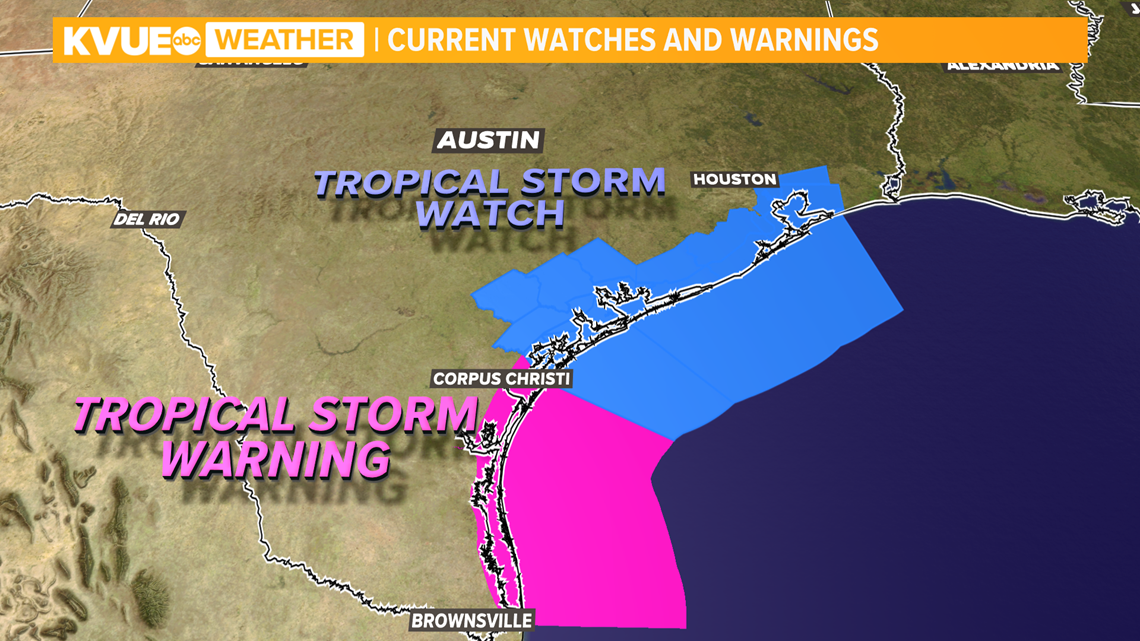 This is still subject to change, but as of now we're expecting just scattered showers and storms here in Central Texas due to increased tropical moisture associated with this system, especially on Monday and Tuesday.
The current forecast has rain chances both days at 50% to 60%, with the highest chances east of Austin. Higher rain chances will also cool afternoon highs down to the upper 80s to low 90s.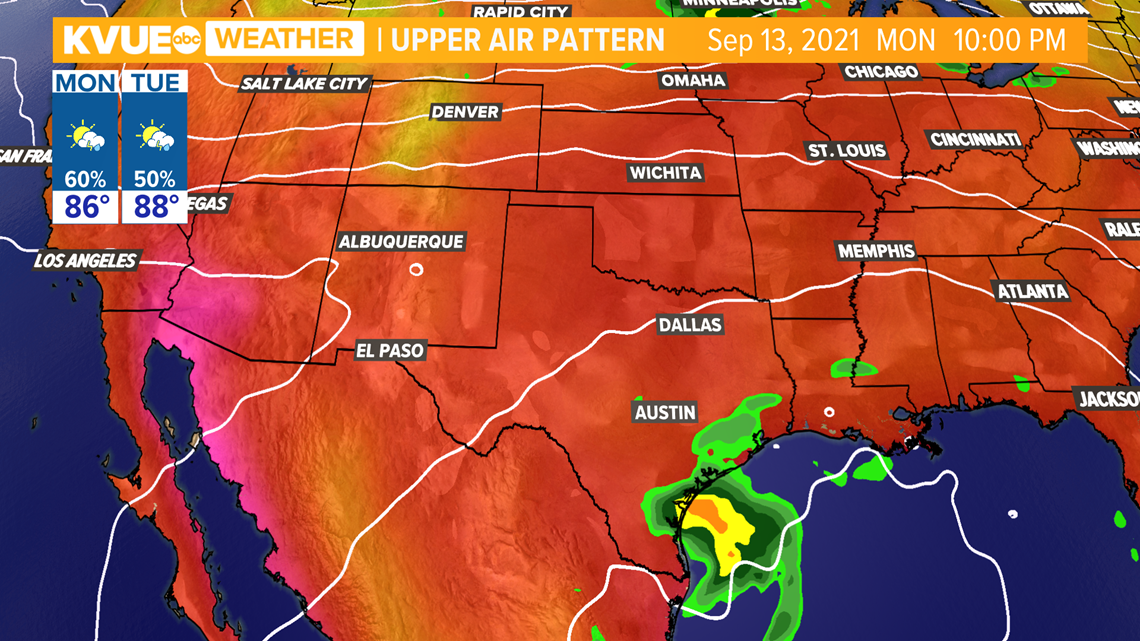 The current rainfall forecast shows that the highest totals for Central Texas will be across our southeastern counties where some areas could exceed 2 inches. Lower totals between a quarter-inch and 1 inch are expected for the Interstate 35 corridor. Even lower totals of a quarter-inch or less for the western Hill Country.
If the track with this system ends up trending farther west, then higher rain totals would be in play for Central Texas. We'll watch for that trend closely, and will let you know if anything changes. We're expecting rain chances to trend lower late in the week and next weekend with highs in the low to mid-90s.