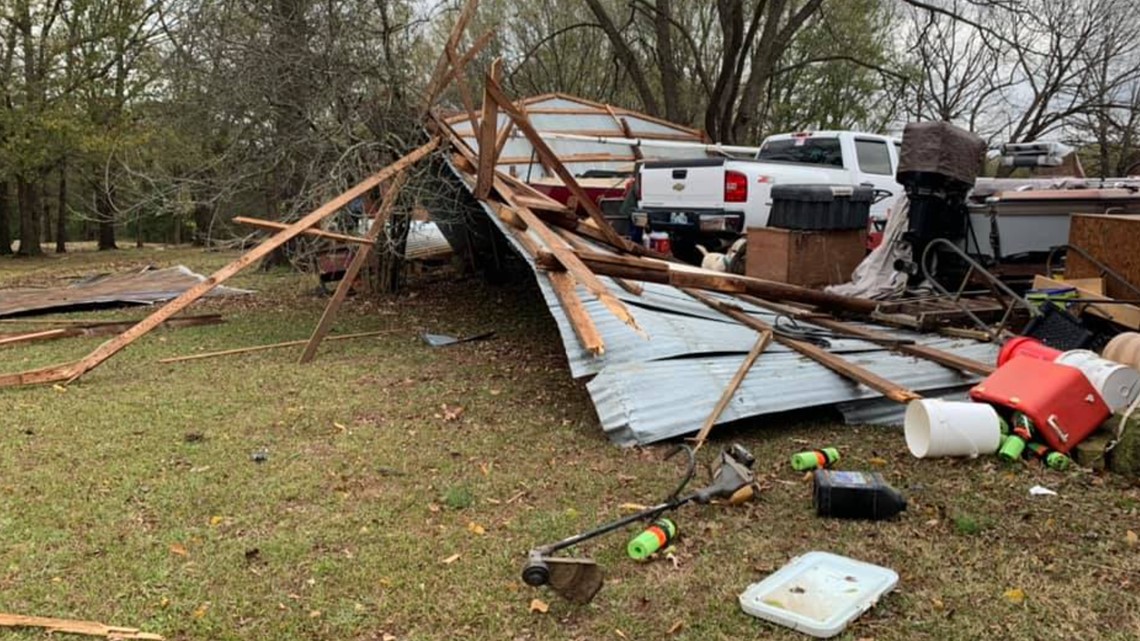 The National Weather Service has surveyed damage from the storms on Tuesday night and determined a tornado occurred near Kinta & Spiro
The storms were part of a line of storms occurring along a cold front that moved across the area.
This tornado was an EF1 and occurred 3 miles WSW of Kinta, Oklahoma at 8:56pm on Tuesday evening. A mobile home was destroyed and power lines along with trees were snapped.
A second EF1 tornado was confirmed near Spiro, Oklahoma at 9:51pm.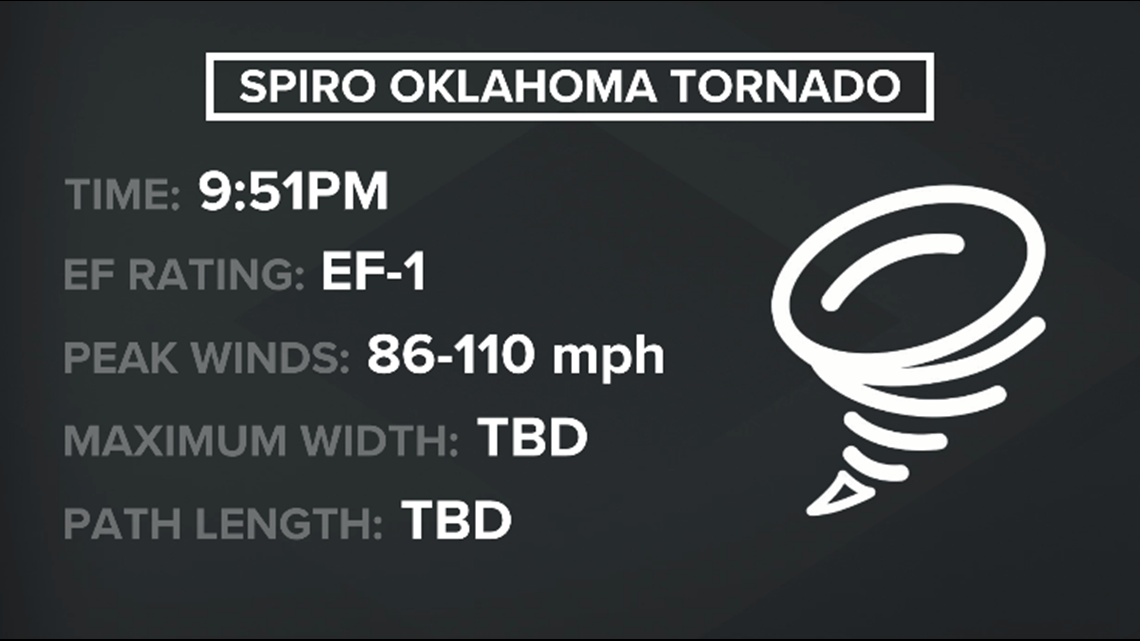 EF1 tornado wind speeds are in the 86-110mph.
Details on the exact width and track are still pending and additional damage is currently being evaluated along this storm's track; including near Spiro & Fort Coffee.