ARKANSAS, USA — What a year it's been... not just with the news, but with the weather too. We're taking a look back at the top 3 biggest weather stories of 2021, right here in western Arkansas and eastern Oklahoma.
Most of the year was fairly quiet, but a couple months made up for overall calm year. Winter 2021 was tame until February rolled around. A powerful cold front dropped temperatures below zero for much of the Plains, crippling infrastructure, bursting pipes, and canceling schools. Snow also fell, helping to reinforce the cold air. By the end of winter, after averaging the entire season, the numbers indicated a still warmer than normal season.
1. ARCTIC BLAST | February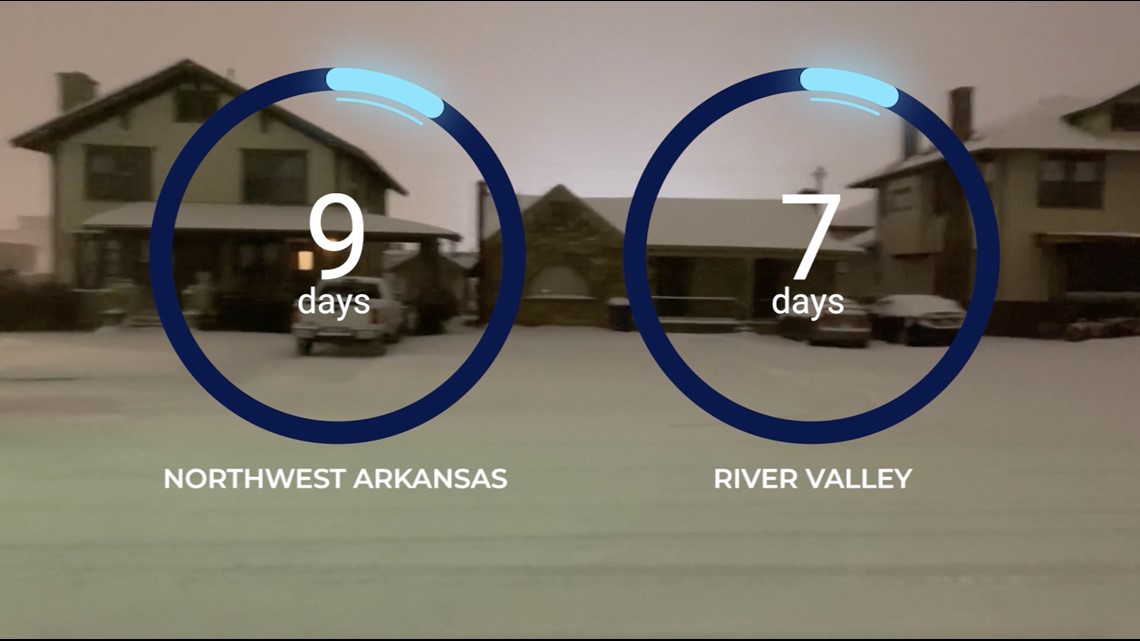 (above: days below freezing)
The first big weather event of the year, and possibly the one we all remember... the arctic blast in February. A powerful cold front plunged the Ozarks and the southern Plains into a deep freeze for days. In Northwest Arkansas we dropped below freezing for 9 days straight, and 7 days straight in the River Valley. That week, Fort Smith dropped to -8 degrees, not far from the all-time record cold low of -15 back from 1899. Fayetteville dropped to -20 degrees on the 16th, the coldest temperature ever recorded in Northwest Arkansas.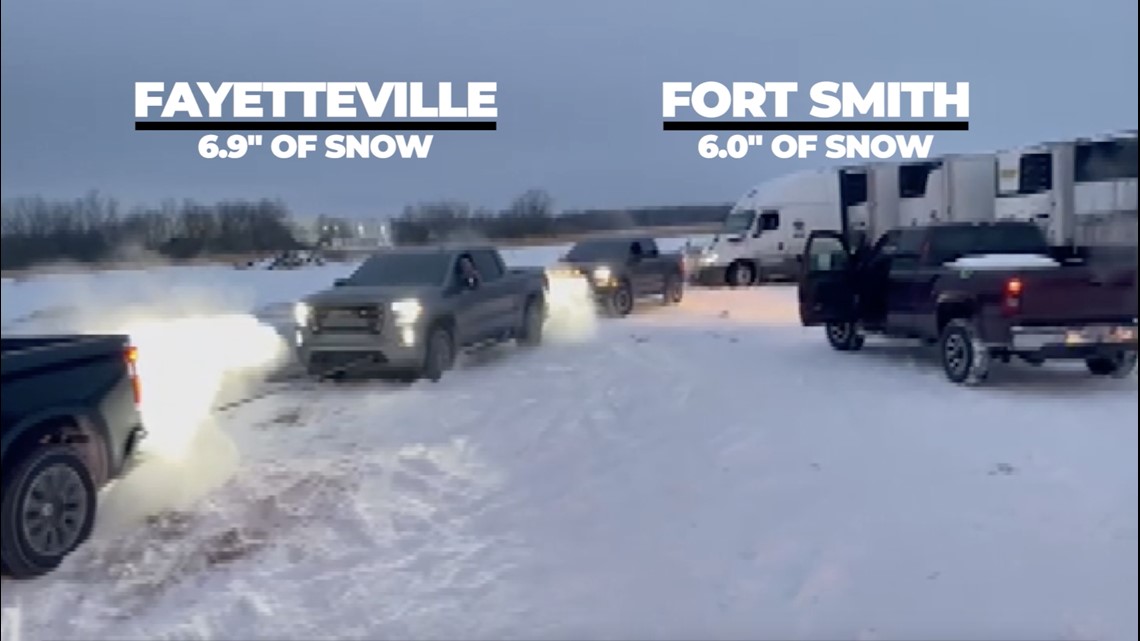 On top of that we picked up a half foot of snow area-wide, leading to a top 10 finish for snowiest February's on record. We also reported on major gas outages, school cancellations, and bursting pipes. We'll remember that week for a long time.
2. FLASH FLOODING | April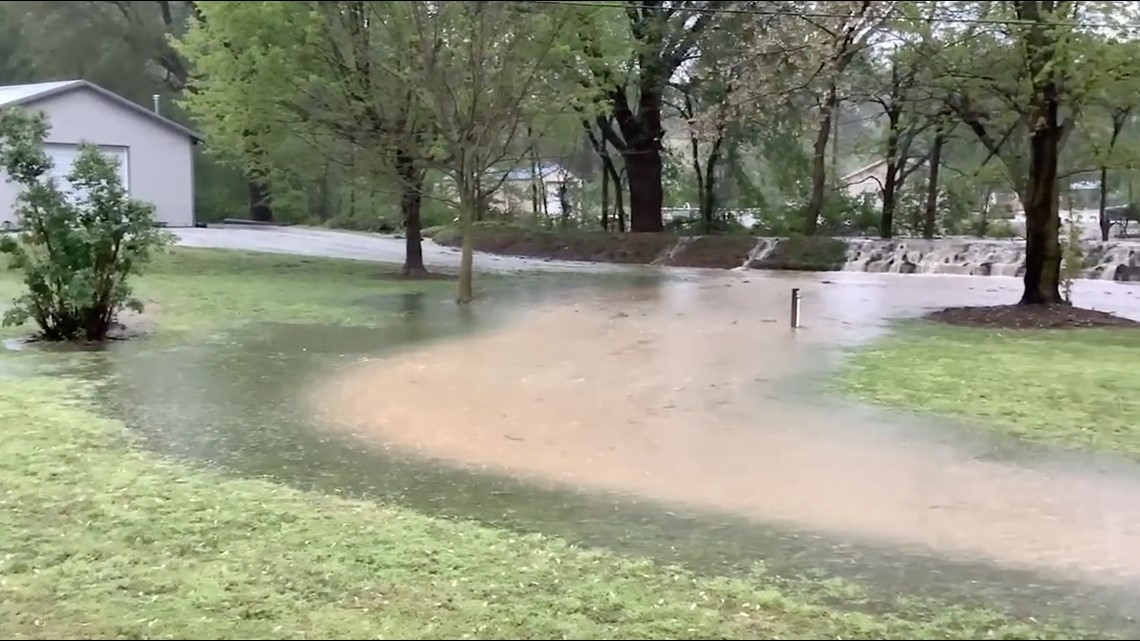 Arkansas eventually thawed out and heavy spring rains came in as usual this year with periods of flooding. The worst flooding came on April 28th with 2-6 inches of rain. Roads were impassable, water rescues were made, and rivers rose out of their banks. It turned out to be a wet spring but then we dried out so much that by late-summer, temporary drought conditions returned.
3. RIVER VALLEY TORNADOES | MAY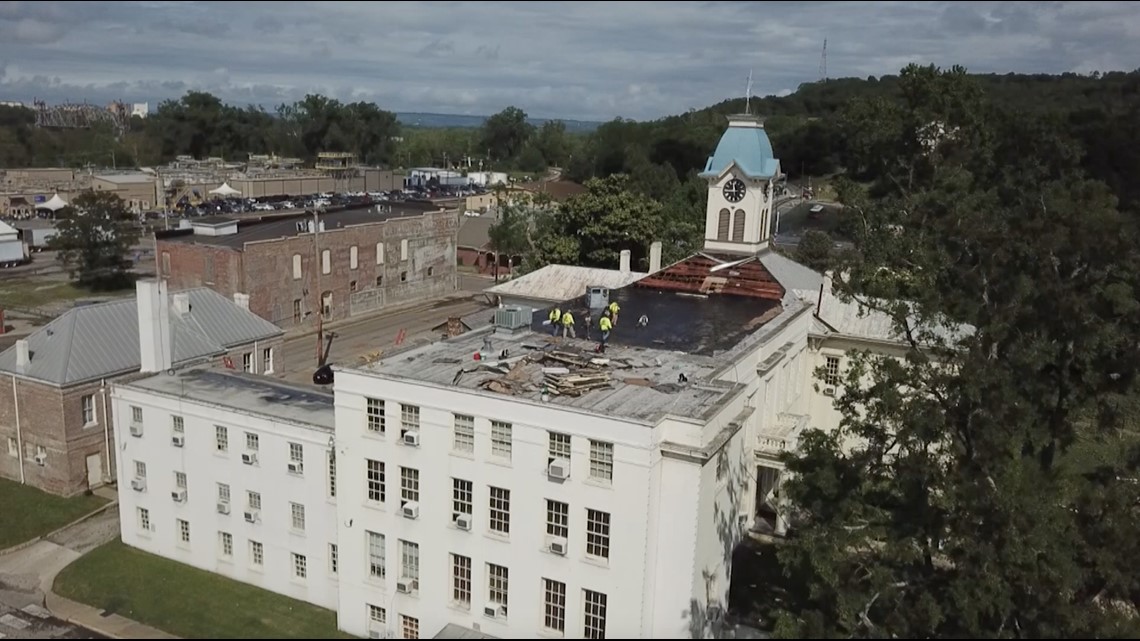 Our severe weather season was quieter than normal, but we still got a 3 tornadoes tornadoes, all in the River Valley. The most destructive tornado was an EF-1 that hit Fort Smith and Van Buren. Parts of the roof of the Crawford County Courthouse were ripped off. Water came into the building and damaged many offices. Water ran down three floors and pooled in the basement.
We also had another tornado, an EF-1, in Muldrow and Roland. A third tornado touched down northeast of Alma, that one also an EF-1.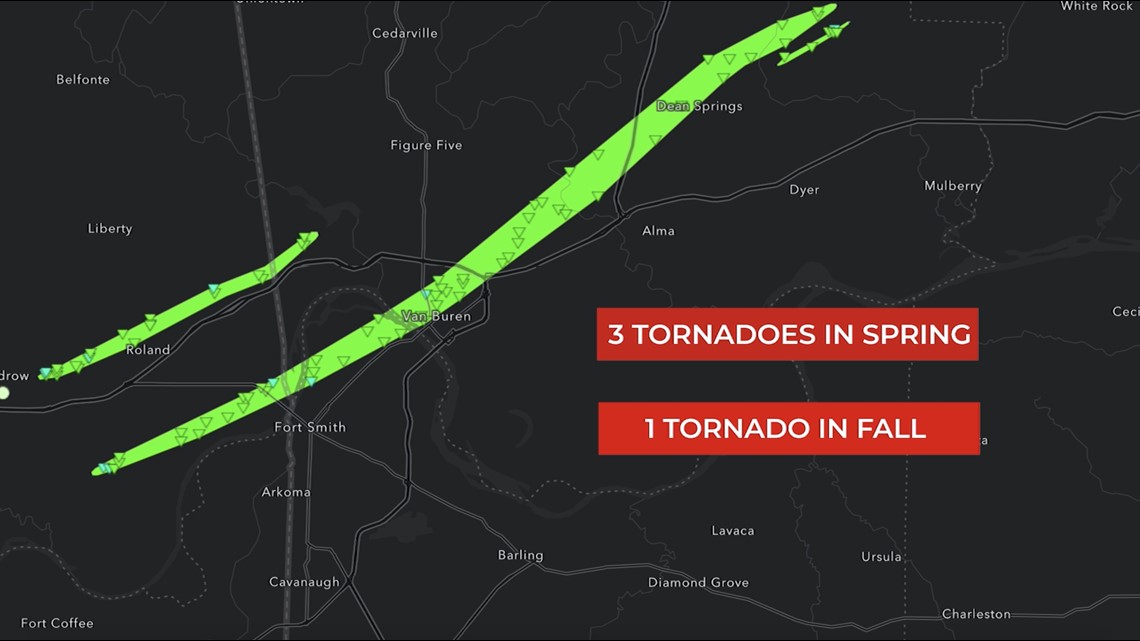 BONUS: Record-Breaking Tornado Outbreak in December nationwide
After severe weather season, the rest of the year has been fairly quiet here at home. However, this month, December, the weather took a turn and has triggered over one hundred tornadoes across the country.
We had two tornado outbreaks in a 5-day span. The first one in the Mid-Mississippi River Valley, and the other in the corn belt. In total, we had at least 134 tornadoes, crushing the previous December record of 99 tornadoes in 2002. In Arkansas alone, we had 11 tornadoes, including a long-track EF-4 tornado that hit Monette. Why so many? It's too warm outside. This December may go down as the warmest December on record for parts of Arkansas. At some point at atmosphere has to send a cold front as cold air bottles up in the north, eventually sparking severe weather. La Nina also tends to bring more severe weather in the winter time. We'll have to see if this trend continues into January and February.