The best chance for rain on Thursday will be across the central and southern part of the state. Most of us will remain dry but all of us should trend colder with temperatures falling into the 40s with breezy NW winds.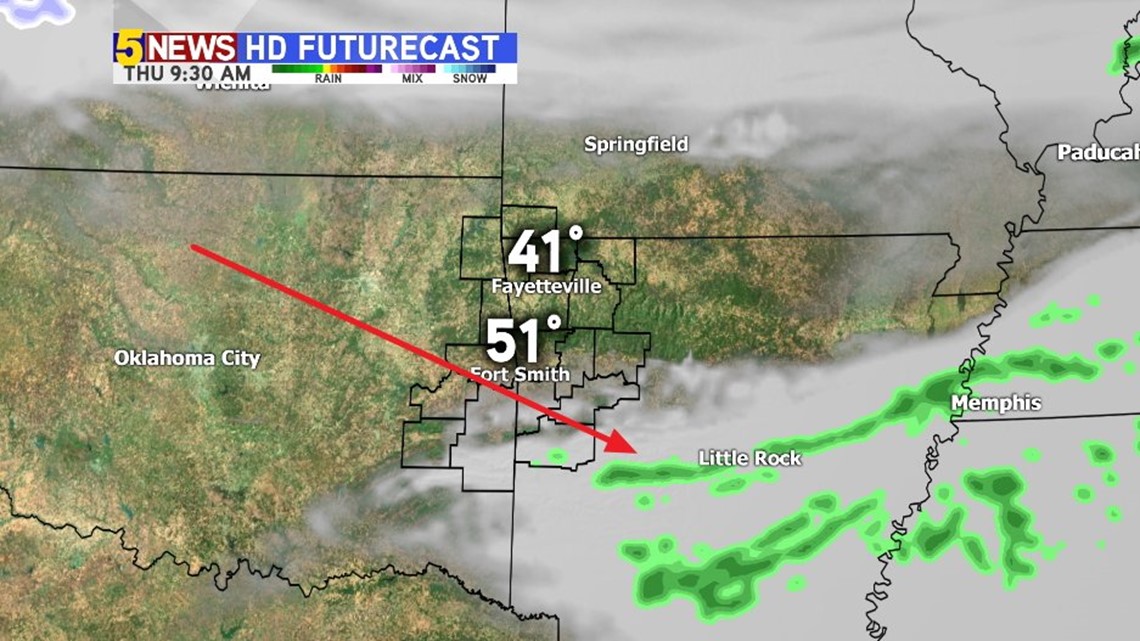 Scattered showers will be possible for early in the day on Thursday but the best chance will be along and south of Little Rock.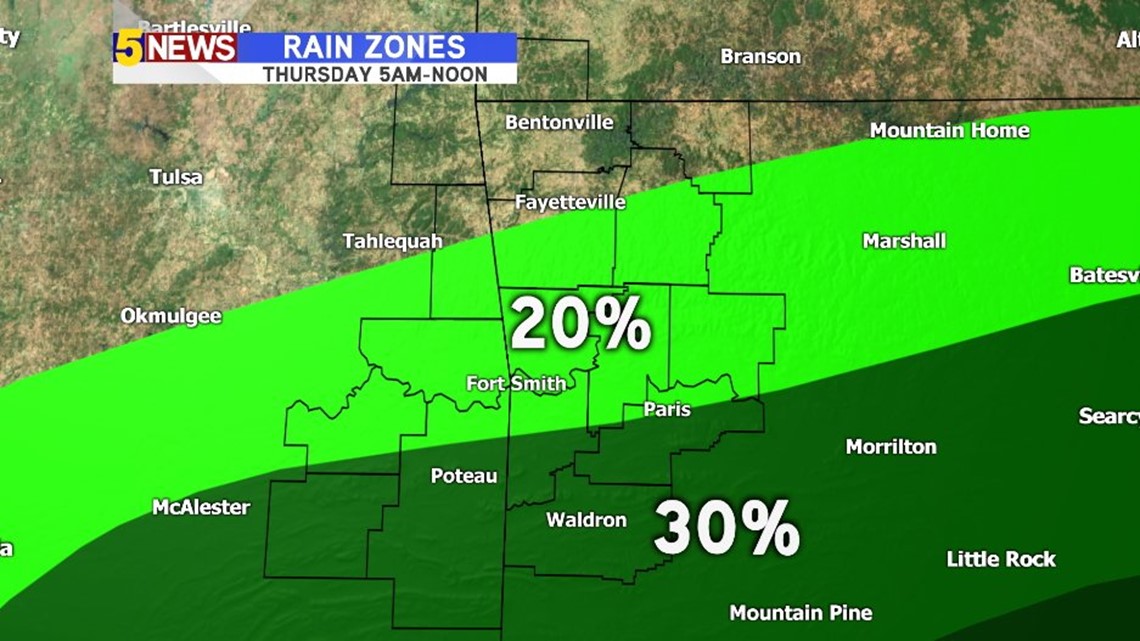 For those of you who do see rain, expect rain amounts to be minimal in the .01-.05" range.