On-and-off light rain showers will be possible throughout Thursday as a weak cold front passes through. This will help cool temperatures a bit ahead of a winter storm starting Friday night.
Light rain possible Thursday morning,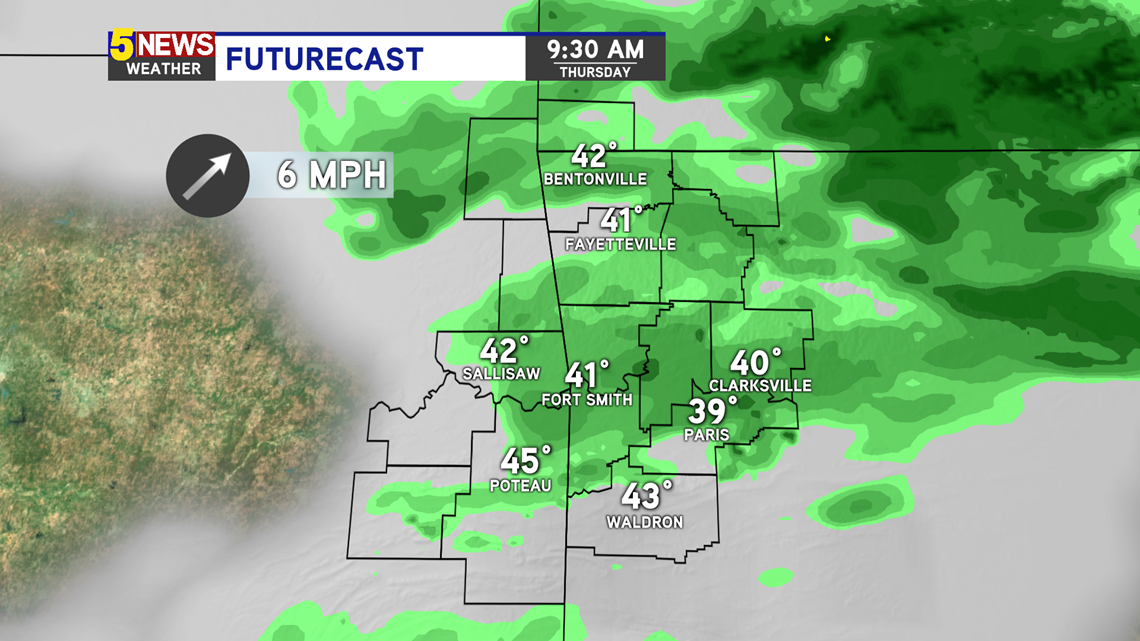 As well as Thursday evening.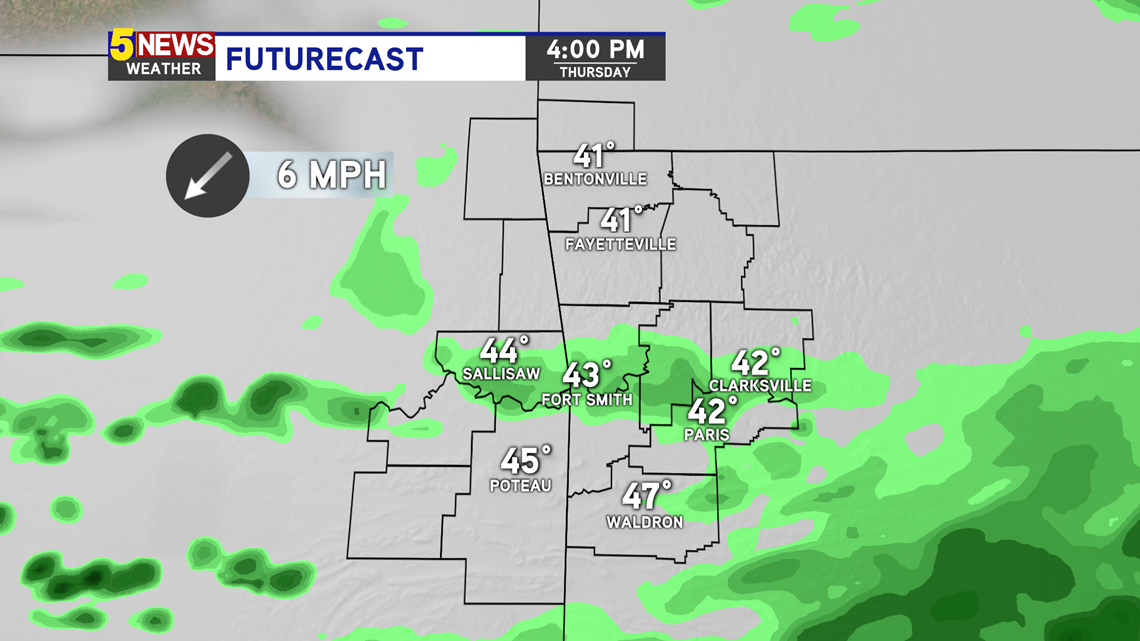 Highs on Thursday will stay in the 40s as winds start to shift out of the north.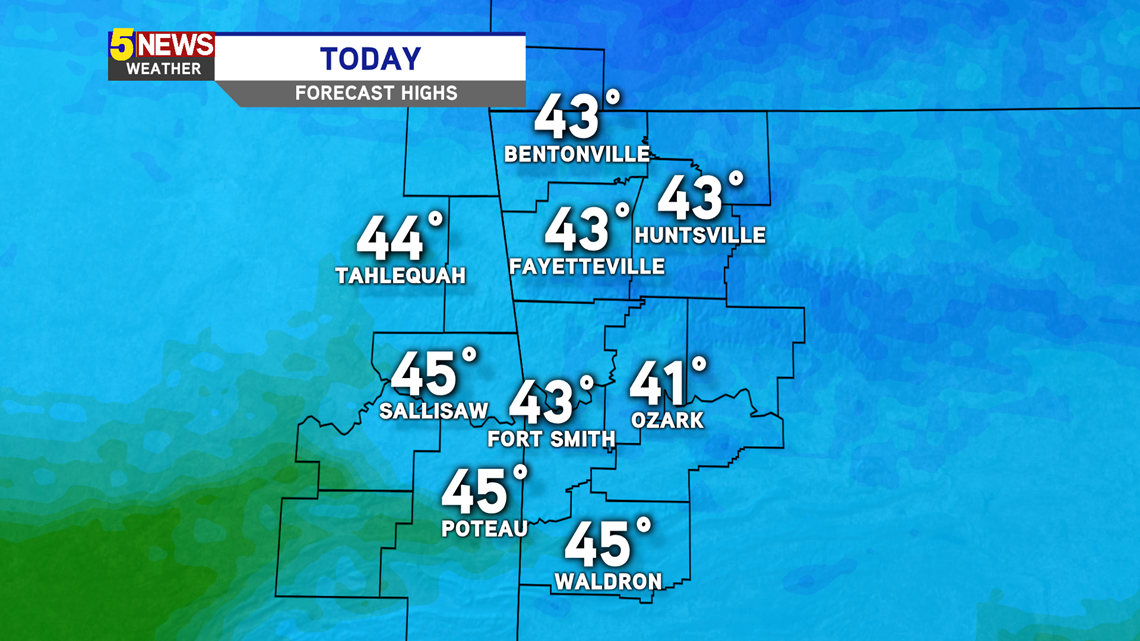 By Friday night, our next winter storm will move in. We'll slowly see the transition from a rain to a wintry mix to all snow through Saturday and Saturday night.