Light southerly winds continue to carry and disperse North African dust from the Sahara Desert northward into the Ouachitas and Ozarks. Along with some high cloud cover, skies will turn hazy and milky on-and-off throughout the weekend. Sunrises and sunsets will have some brief vibrant color.
This was the view from the greater Fort Smith area looking south towards dust coming in. Visibility has been reduced. Normally you could see Cavanal Hill in Poteau, OK, but not this weekend.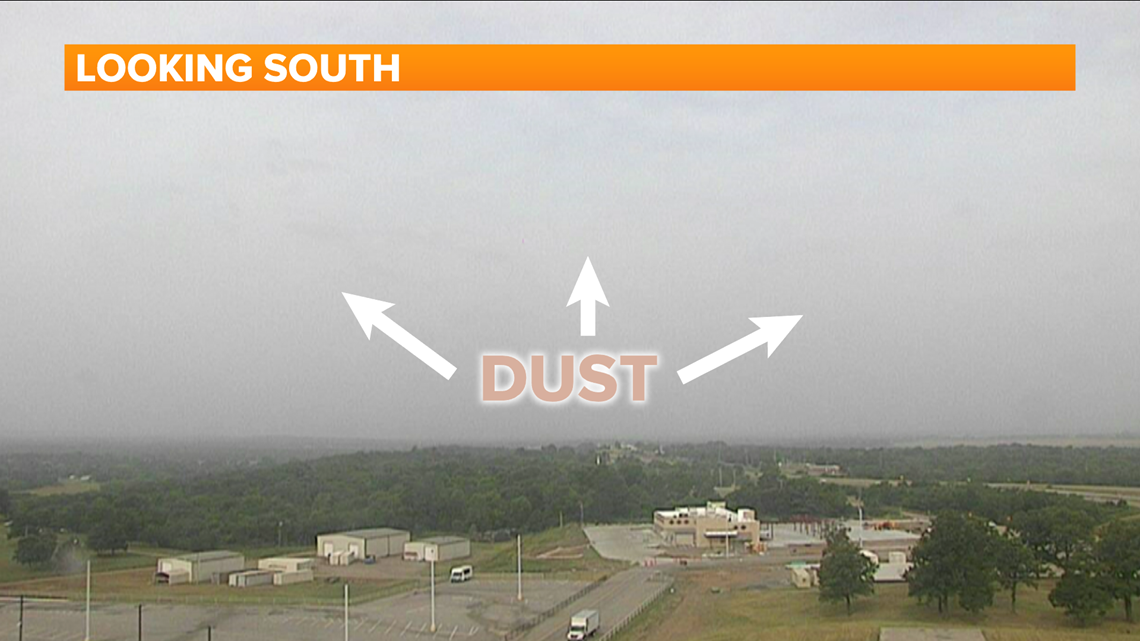 ---Most of the dust is trapped in a layer 5,000 FT to 20,000 FT above the ground, however some particles have lowered to the ground. You may notice some of the dust as you head outside throughout the weekend.
Will I be able to breathe?
---Short answer, yes. For those with respiratory problems, breathing at times may become more difficult because it will feel as if your allergies are more intense. For the most part, the dust should not be too noticeable from a breathing perspective.
What will the skies look like?
---During the daylight hours, the skies may look more hazy/milky. Sunrises and sunsets may have more intense colors. The sun should be able to peak through at times. We also have some high clouds which will also help block out some sunlight.
How will the tropics be impacted?
---This layer of dry air will help suppress tropical storms and hurricanes from developing for the rest of June and a few days into July.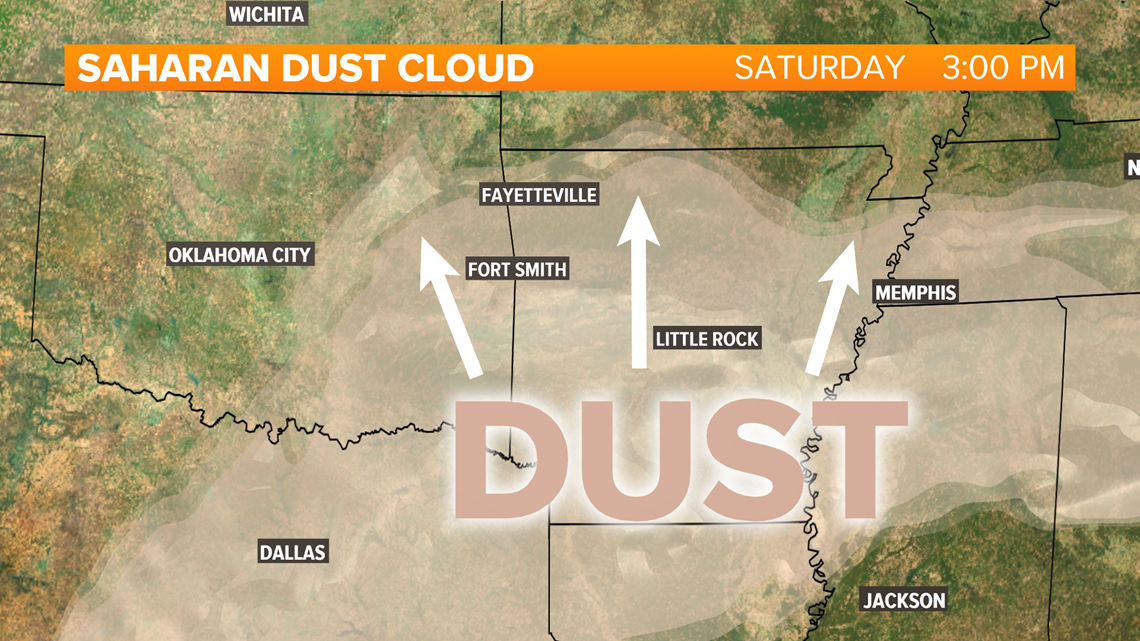 The dust will last through the weekend and begin to rapidly dissipate over Arkansas and Oklahoma by Monday.