Another complex of thunderstorms will affect the area Friday night and into the overnight hours.
Timeline: 8pm to 2am
Minimal severe risk: Wind Damage
Torrential rain exceeding 1-2"
Frequent cloud-to-ground lightning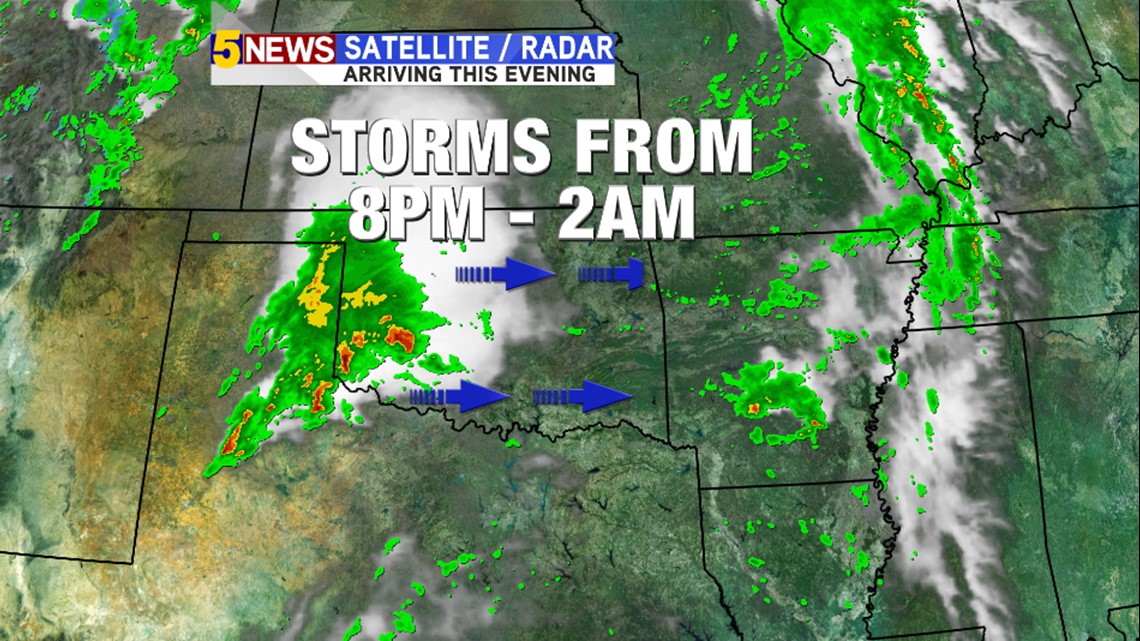 The storms that will move into area late tonight started in Oklahoma and Texas on Friday afternoon. The worst of the severe weather will be held in that area.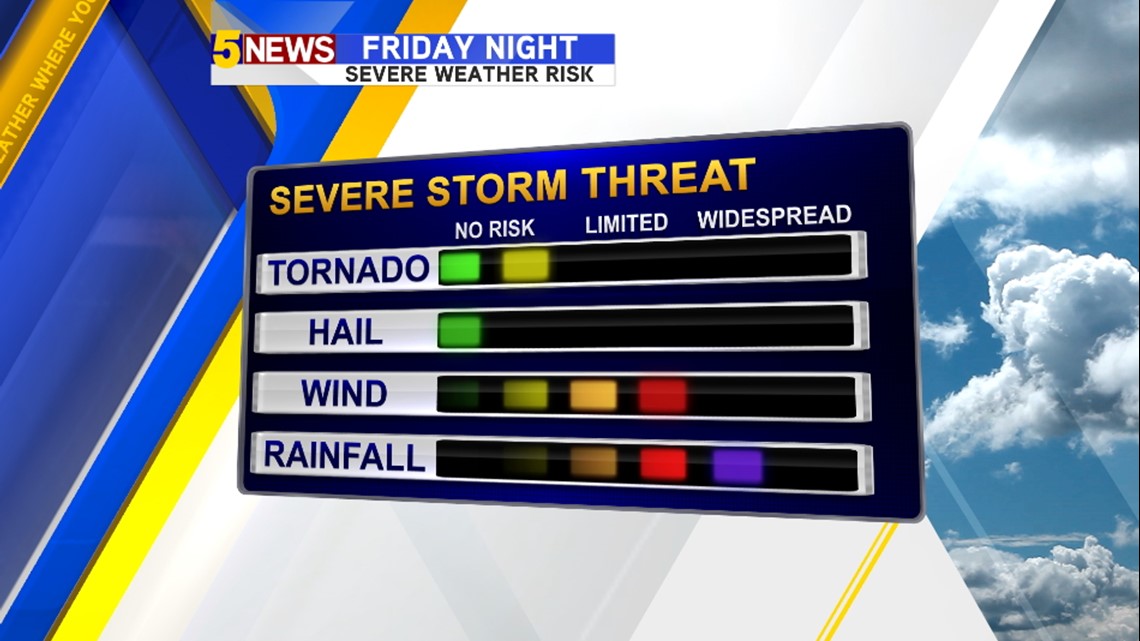 The risk of severe storms is low, but the rainfall and flooding risk are high.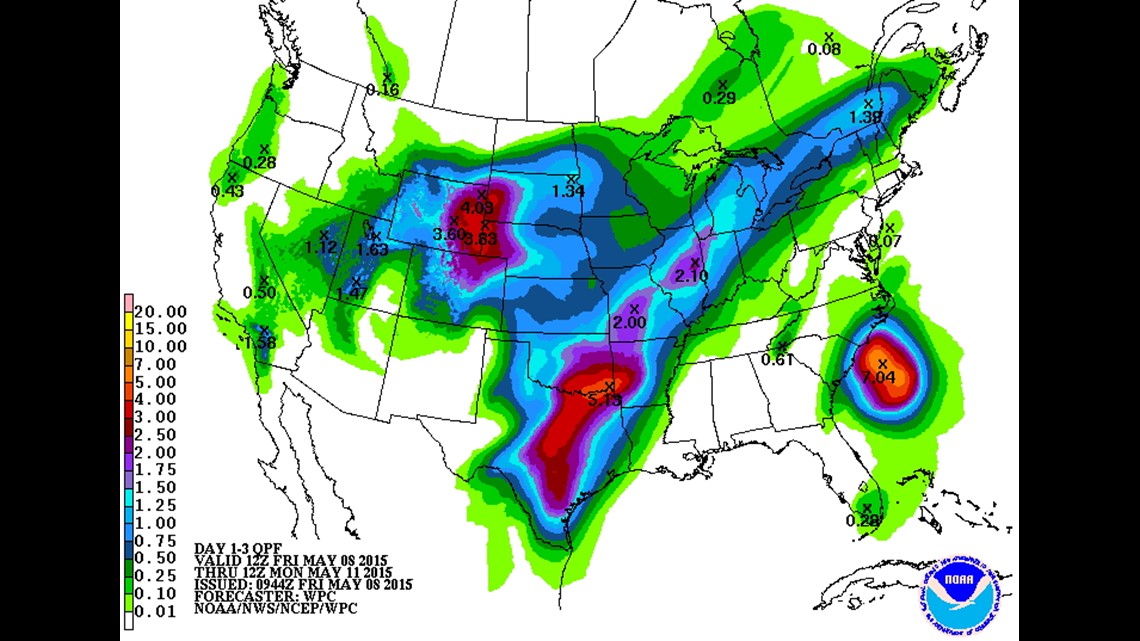 Rainfall totals will be in the 2-5" range thru Monday with heavy rain the main risk.

The Hi-Res Data shows the heaviest storms arriving between 10pm and 1am.
Another round of storms is expected on Saturday night into Sunday morning.