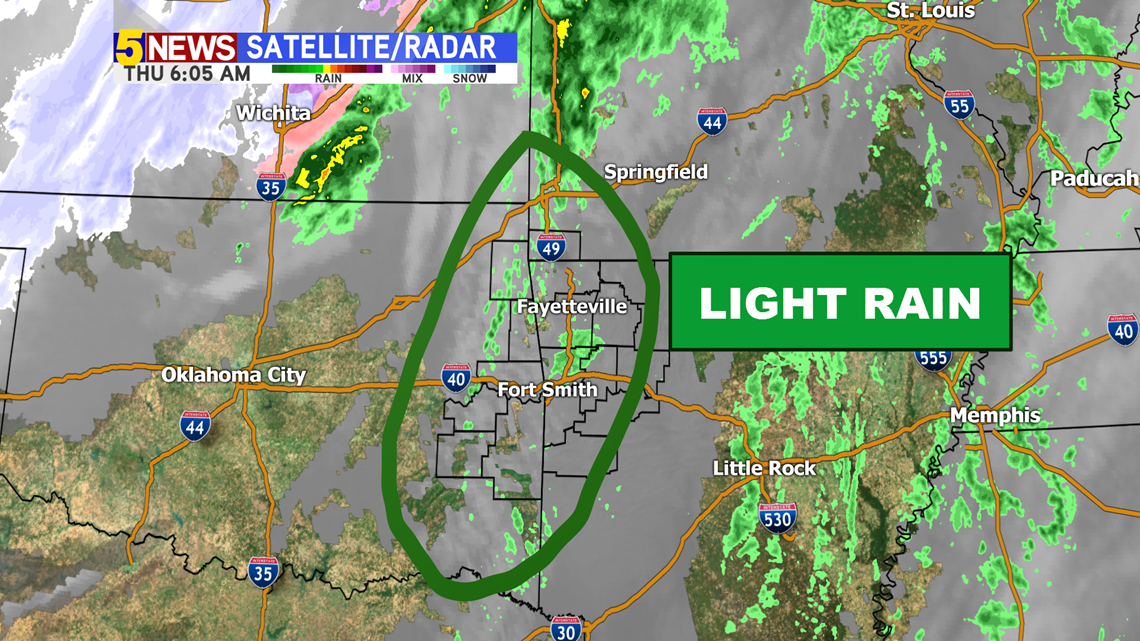 A few light rain showers are pushing into Arkansas this morning. This is the appetizer before the main course later today as more rain showers will be possible.
A cold front will swing through the area around noon which will quickly drop temperatures and any leftover moisture will be turned into freezing drizzle and sleet between 3PM and 8PM.  This will remain extremely light, but it could get a little icy in parts of the area, especially Northwest Arkansas.
EVERYTHING WILL REMAIN LIGHT TODAY FOR EASTERN OKLAHOMA AND WESTERN ARKANSAS.