Rain will change over to snow late Friday into Saturday.
I wanted to take this opportunity to give you a little bit of insight into what's likely to happen and how it will affect travel and the weather into the weekend.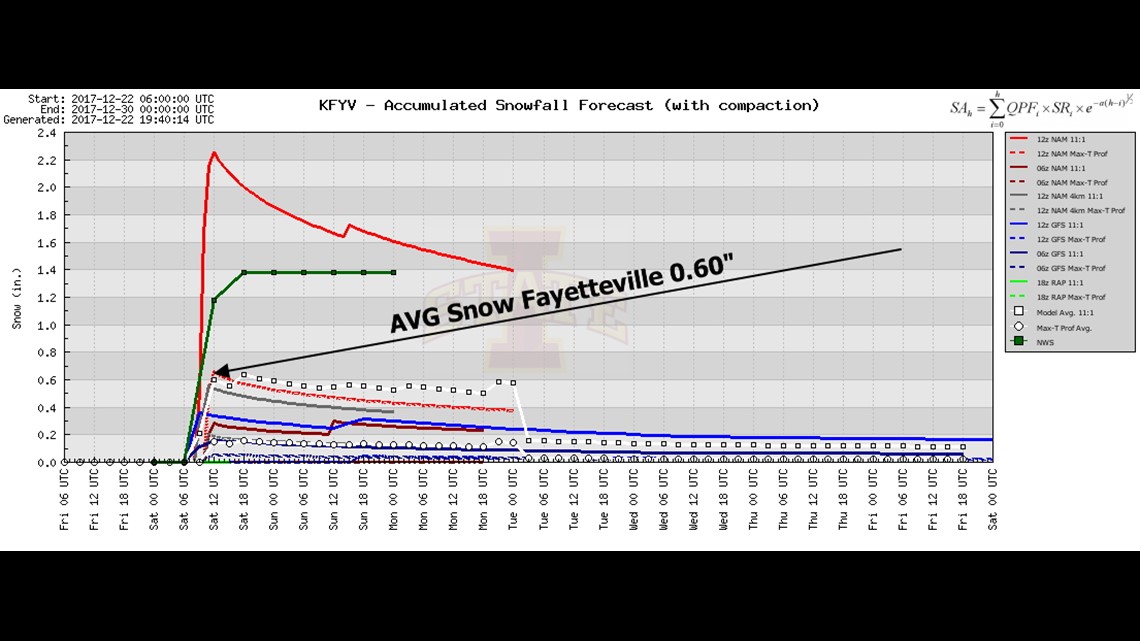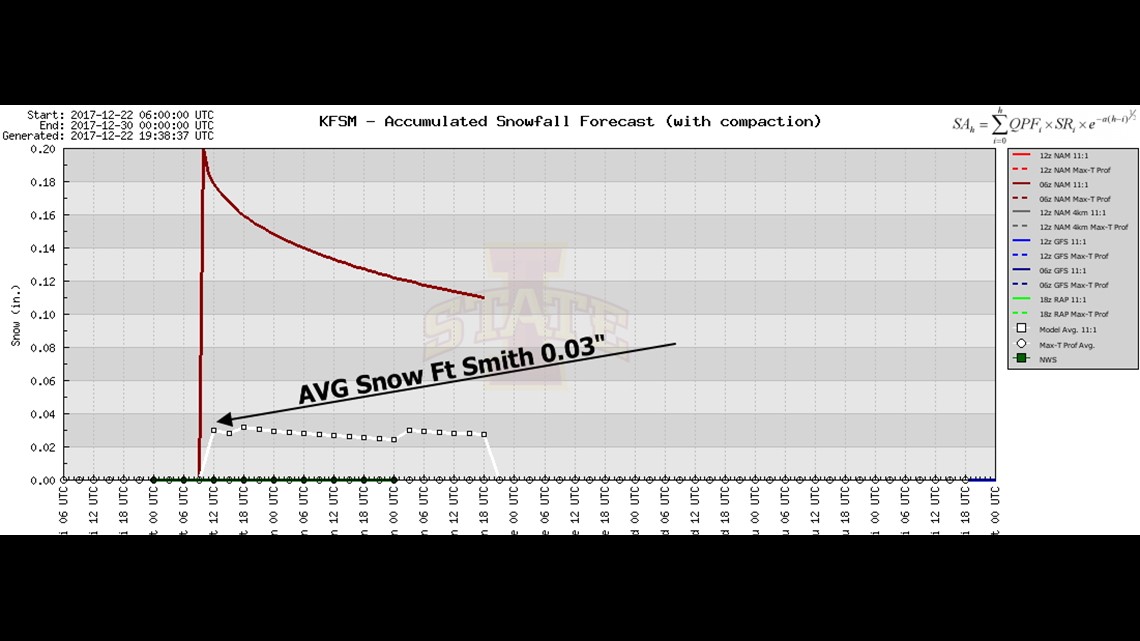 This is the data spread of snow accumulation for Friday into Saturday morning. Notice there are a few outlier which should higher totals that near 2-3" in NW Arkansas.
That said the average is around 0.60" in Fayetteville and 0.03" in Fort Smith.
Here's a look at the data... all of which offers different solutions but seems to agree that NW Arkansas has the best chance for accumulating sleet and snow.
For those of you who have lived in our area... you know that this is what usually happens. NW Arkansas sits about 1,000ft higher in elevation than the River Valley and since temperatures usually decrease 5º per 1,000ft; it's usually the deciding factor for snow.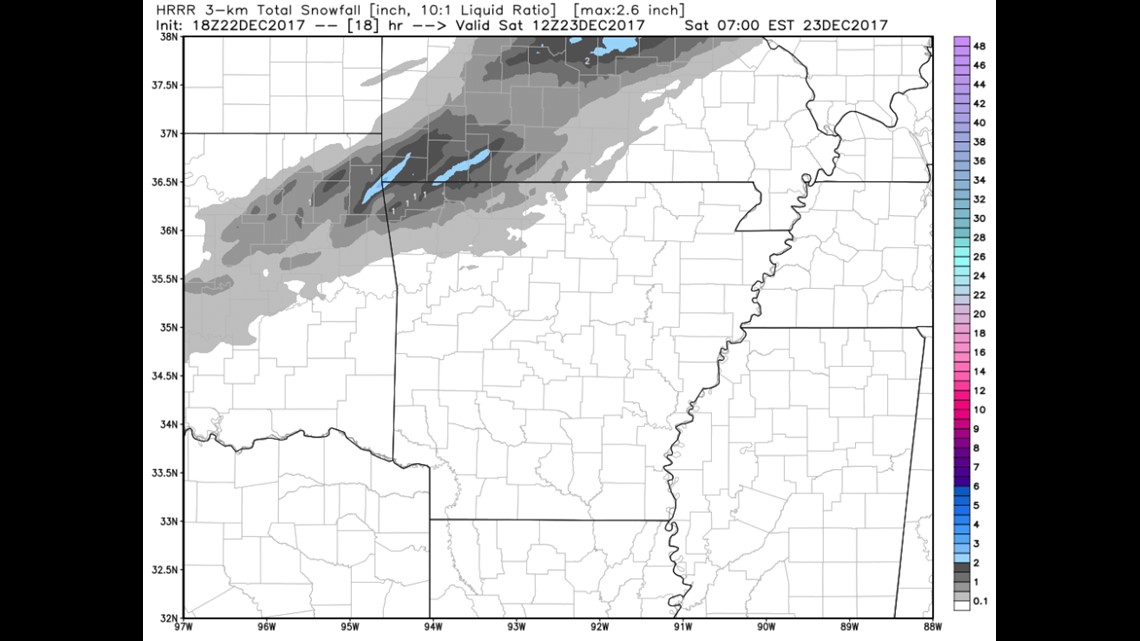 The High Resolution Rapid Refresh model shows the best snow chances across Benton County, with some snow in Washington Co.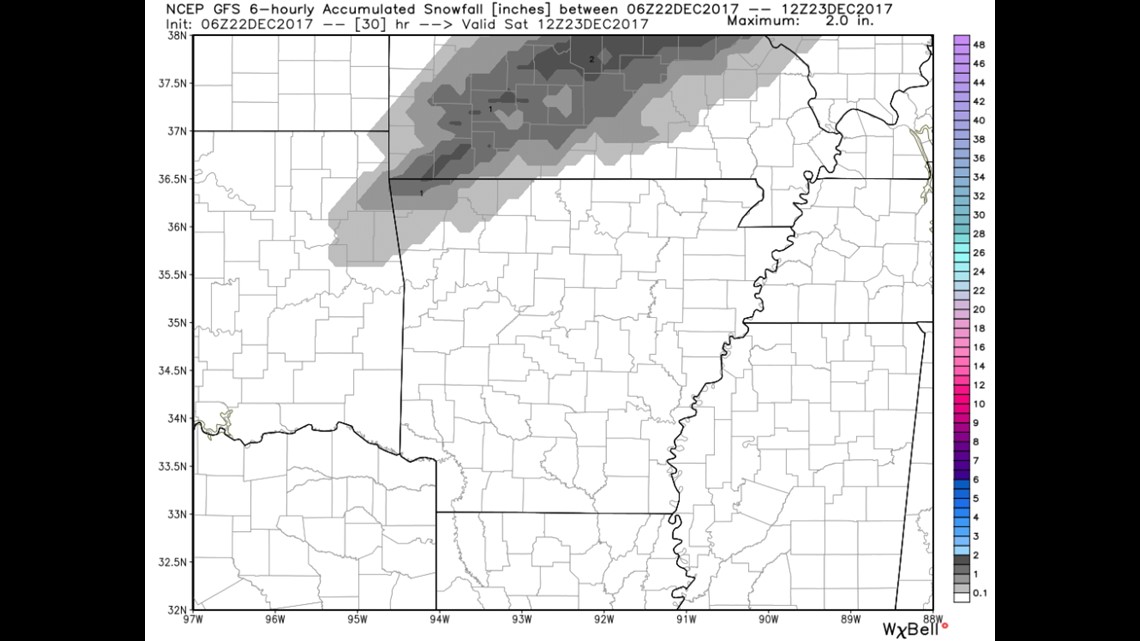 The Global Forecast Solution also shows the best chance for snow in Benton Co.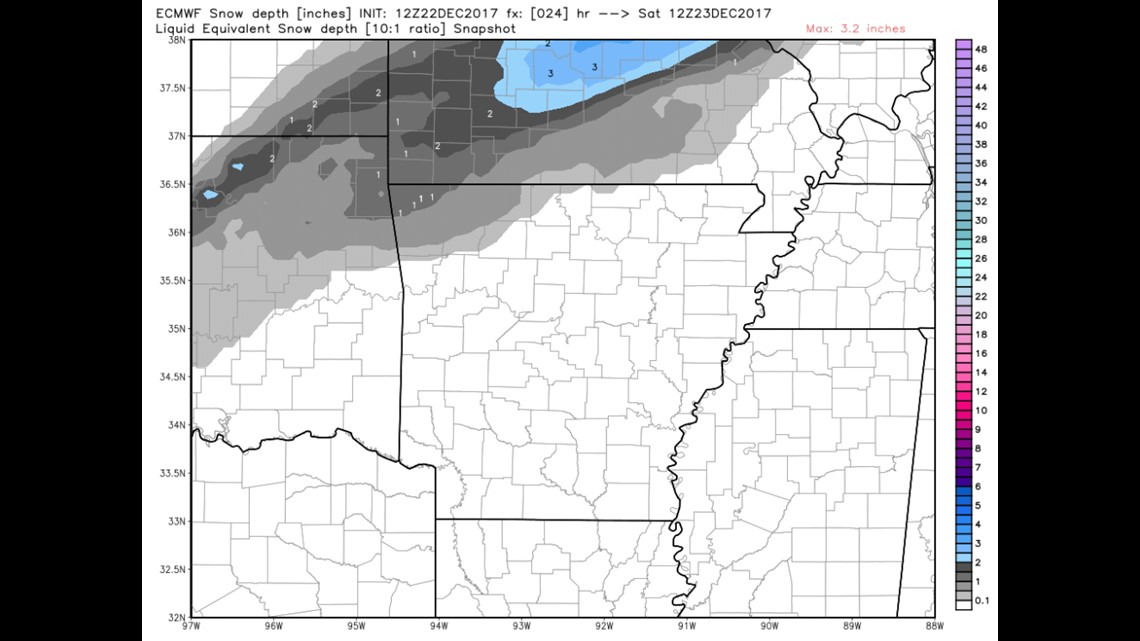 The European Center for Medium-Range Weather Forecasts Model shows the best totals in Benton County with snow extending a little farther to the east into Huntsville.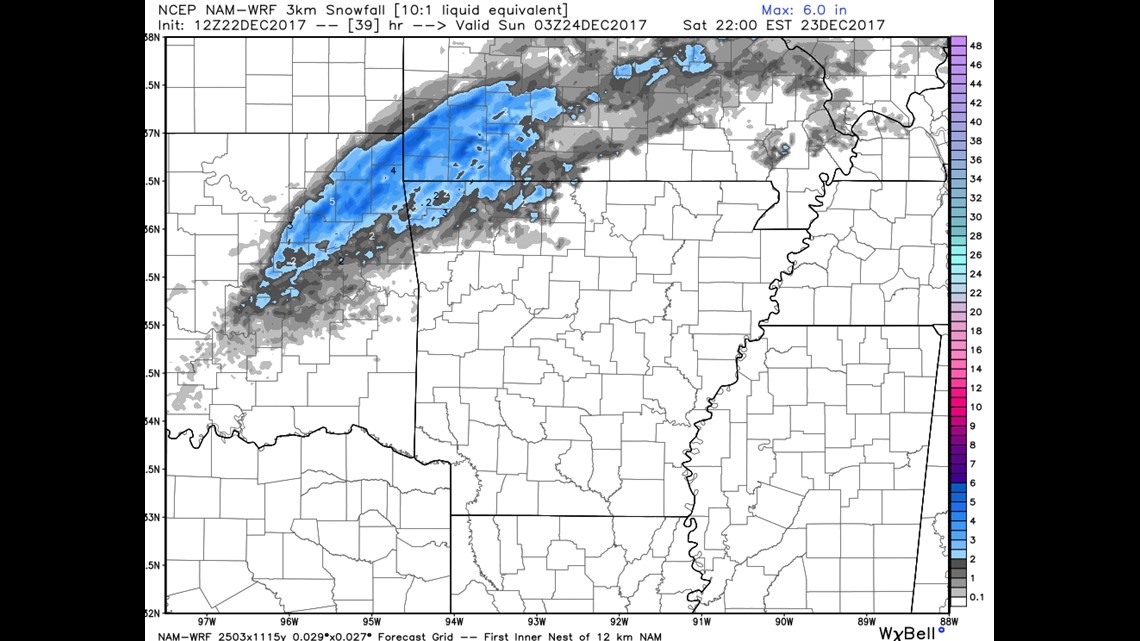 The North American Model has been the most aggressive with snow totals. This is likely due to an improper snow-sleet ratio. Sleet leads to lower totals than snow. Nonetheless, the target area is similar with the best location in Benton County.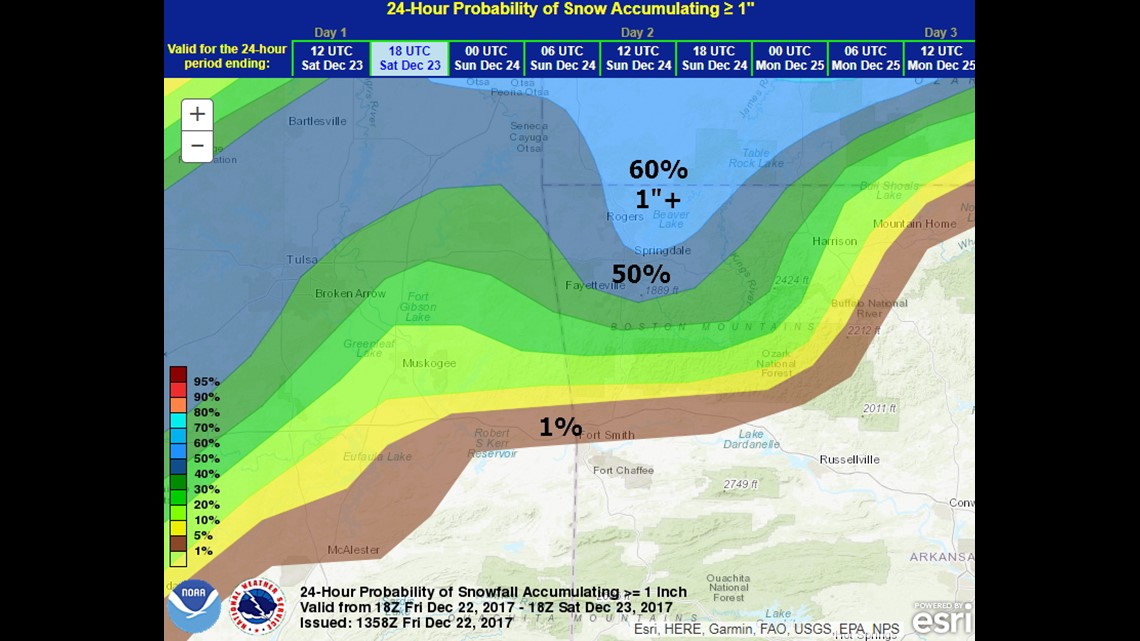 This is a look at the snow probabilities for 1" or more. The highest chance is in east Benton County towards Beaver Lake.
Lower chances for accumulation extend south into the Ozarks.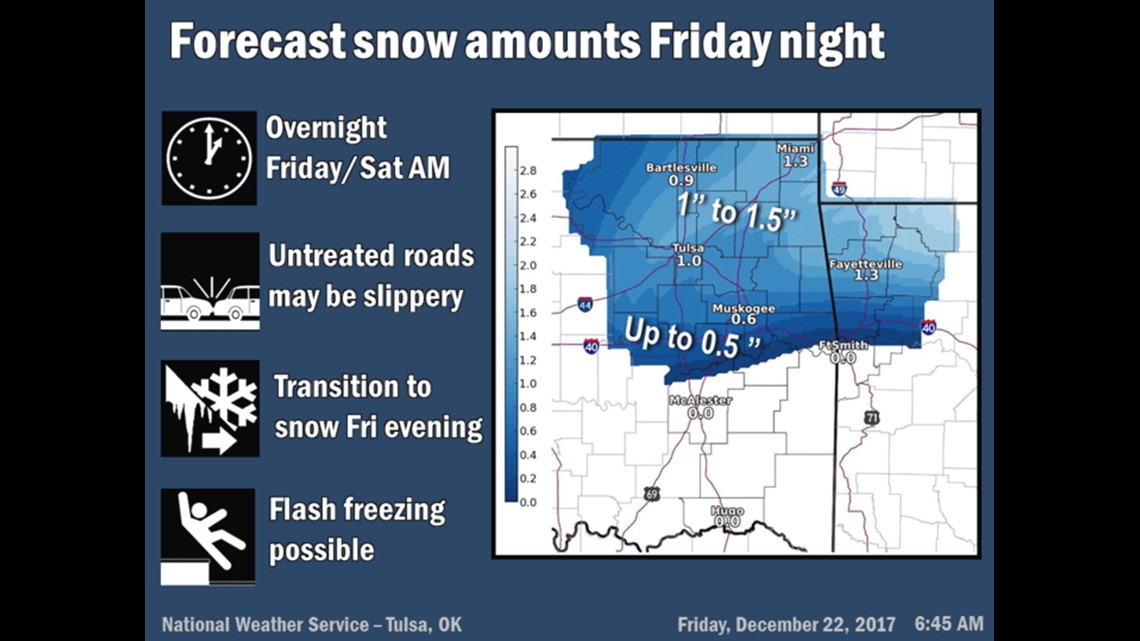 This is similar to the forecast that's ongoing from the NWS which around 1-2" in NW Arkansas. Locally higher amounts are possible from Carroll County into Missouri.