Heavy snow late Sunday into Monday brought a widespread 5" of snow to most of NW Arkansas and the River Valley. Isolated higher and lower amounts fell depending on the individual bands.
The next winter system will also be a heavy snowmaker with another 3-5" blanketing the entire area. The current data indicates that at least 3" will fall with this system and the trend has been for even higher totals depending on how the storm system evolves in the next 24-hours.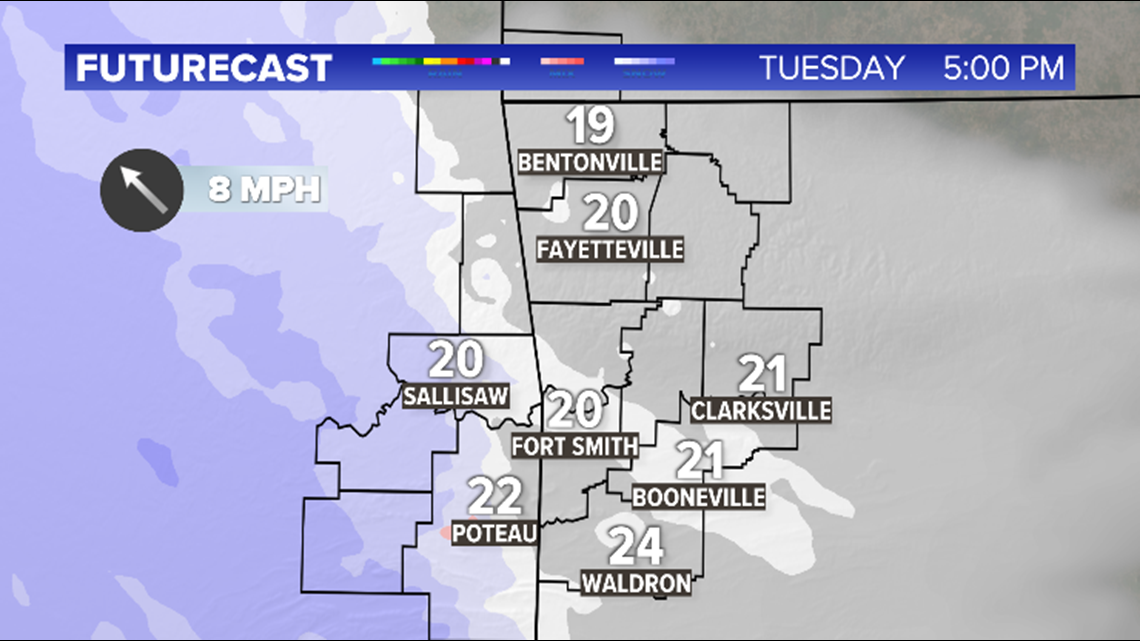 The first flakes from the second system should begin flying during the afternoon in Oklahoma and will arrive in Arkansas sometime in the evening after sunset.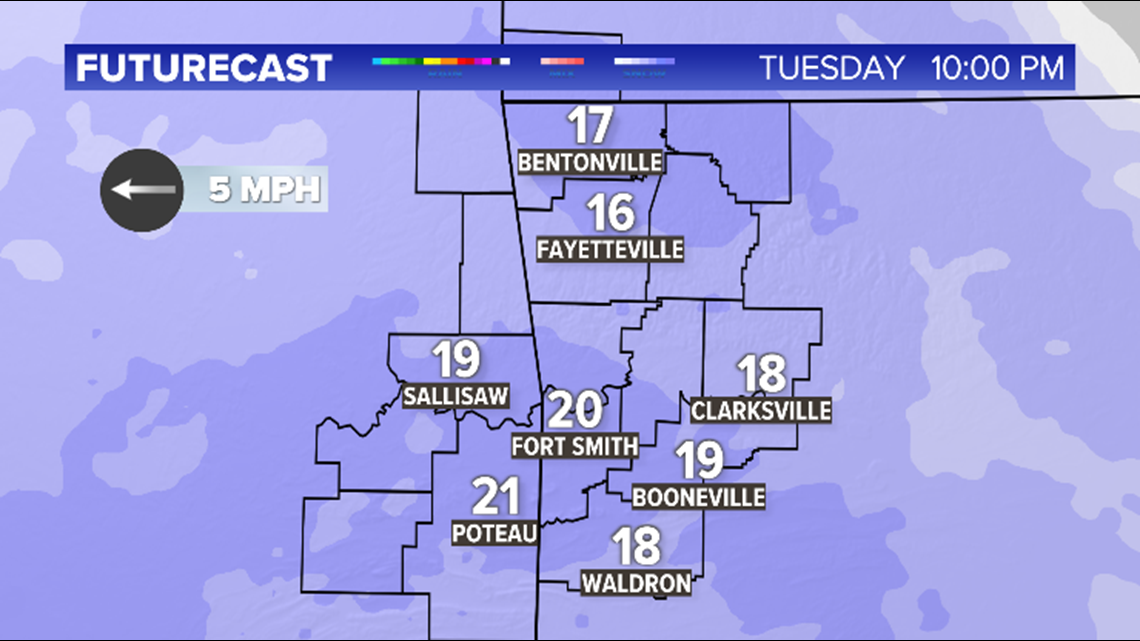 By 10pm on Tuesday, snow will be falling across the entire region with temperatures in the teens and 20s.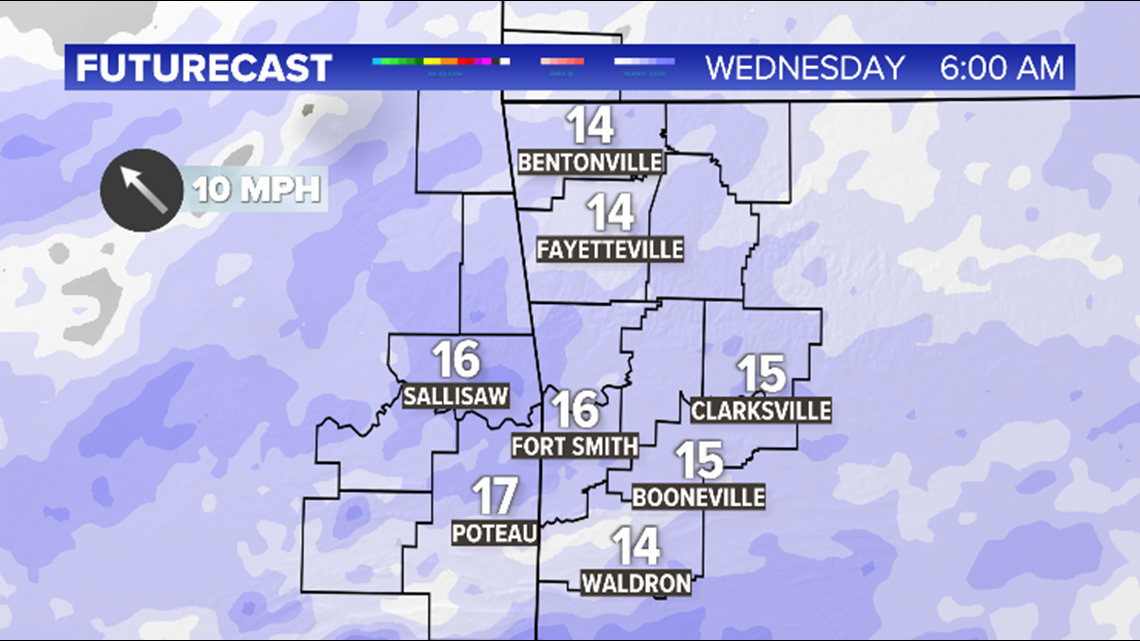 On Wednesday morning, snow will be ongoing and will spread across our entire area. In addition, wind chills will once again be in the -5 to -20 range.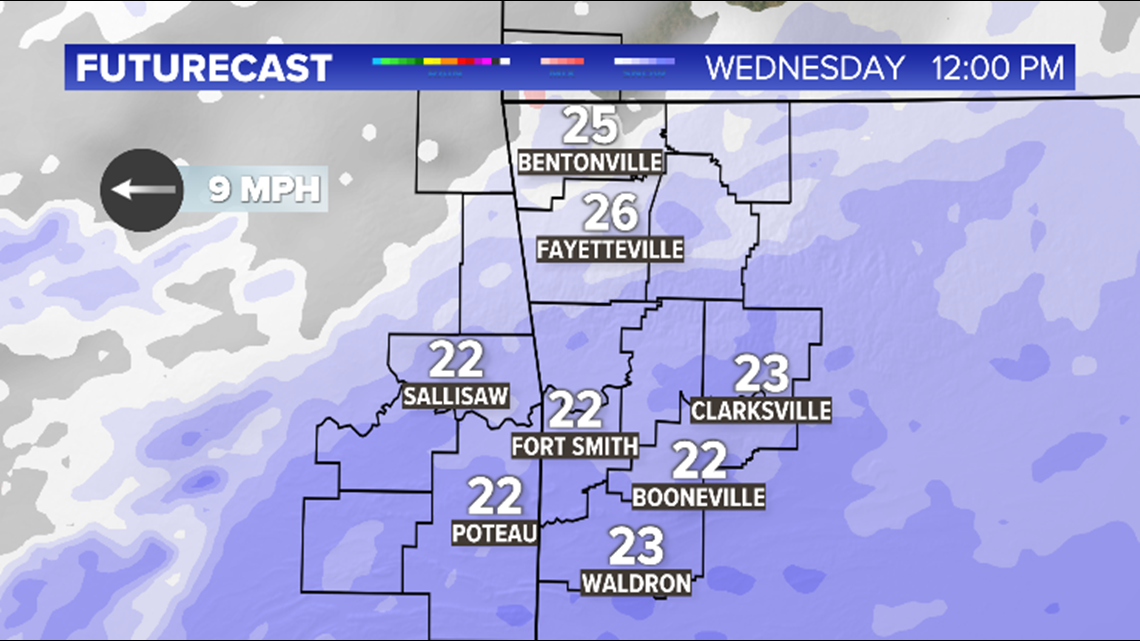 Snow will continue into the afternoon on Wednesday. By Noon, some of the heaviest banding will occur in SE Oklahoma and SW Arkansas. This is the area where some of the highest snow totals will develop.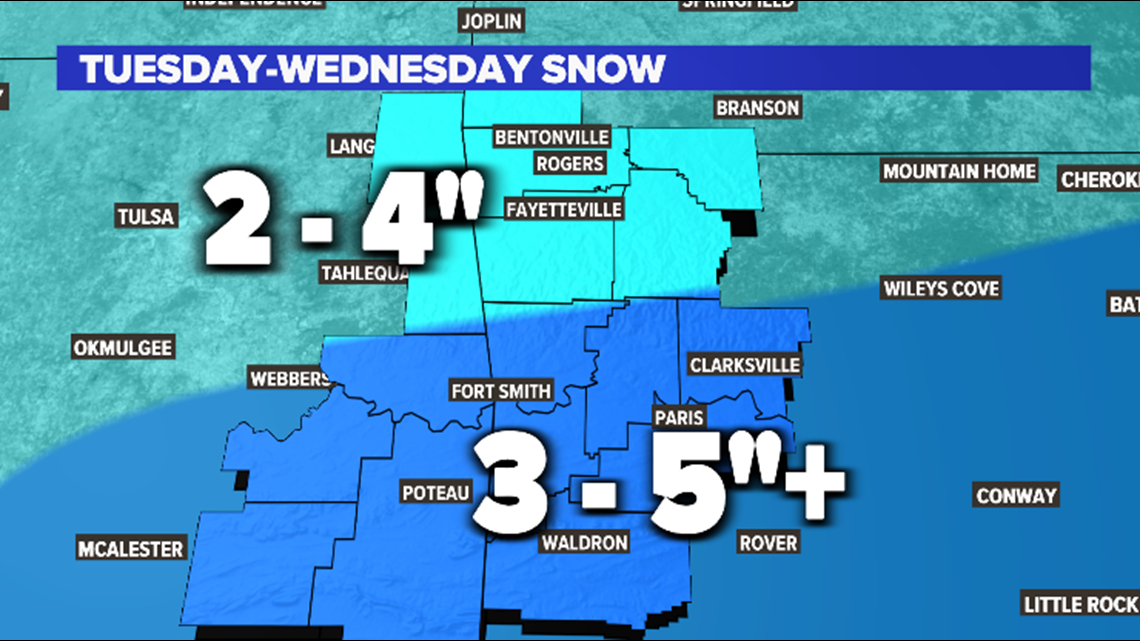 This is an average of the accumulation expected across our area. These are conservative based on the data available this afternoon. Most of you will fall in this range but it's entirely possible that a few of you will have totals higher than this. This will be especially true for locations along and south of I40.
Thankfully this appears to be the last winter system on the horizon.
Temperatures will begin a gradual thaw with highs approaching the 30s by Friday and 40s by Saturday.
The next system appears to be all liquid and is forecast to arrive on Sunday.