FAYETTEVILLE, Ark. — June is here, but June-like weather has already been here in Arkansas and Oklahoma for the past two to three weeks with heat, humidity, and pop-up storm chances.
Not much changes the next few days, except maybe a bit higher storm chance and a bit more heat into the weekend, followed by some drier air next week.
Tap HERE to check for rain and storms.
Essentially every day is another day to watch for a stray pop-up shower with very low severe chances. Saturday brings the highest rain chances to 5COUNTRY thanks to a disturbance moving across Oklahoma. The storm system will be putting on the breaks as it moves into Arkansas, so the best chances for a downpour will be across eastern Oklahoma.
The majority of us will likely stay dry late weekend through midweek, though low-end rain chances continue.
TODAY
Partly sunny
Spotty (10-20%) showers again
Highs in the 80s/90s
Southeast breeze 5 to 10 MPH
TONIGHT
Mostly clear
Dropping into the 60s
Southeast winds 5 MPH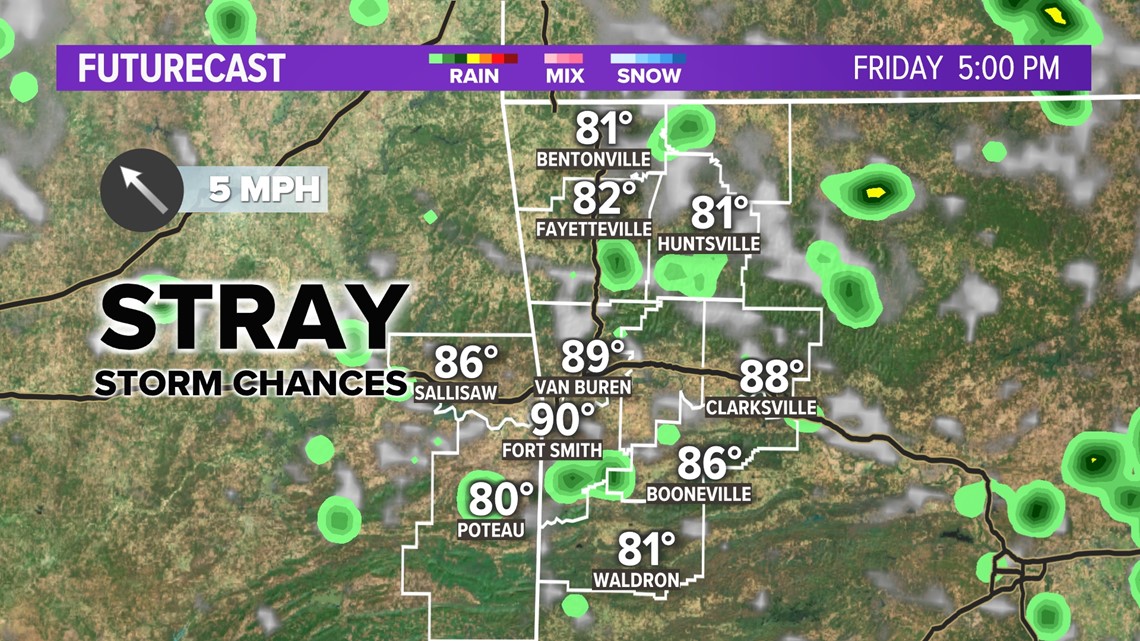 SPOTTY EVENING SHOWERS CONTINUE
Every day is another shot at a stray shower, mainly between 2PM and 8PM. Another 20% rain chance arrives for Friday, especially north of I-40. Some of the terrain in northern Arkansas and southern Missouri helps spark rain chances.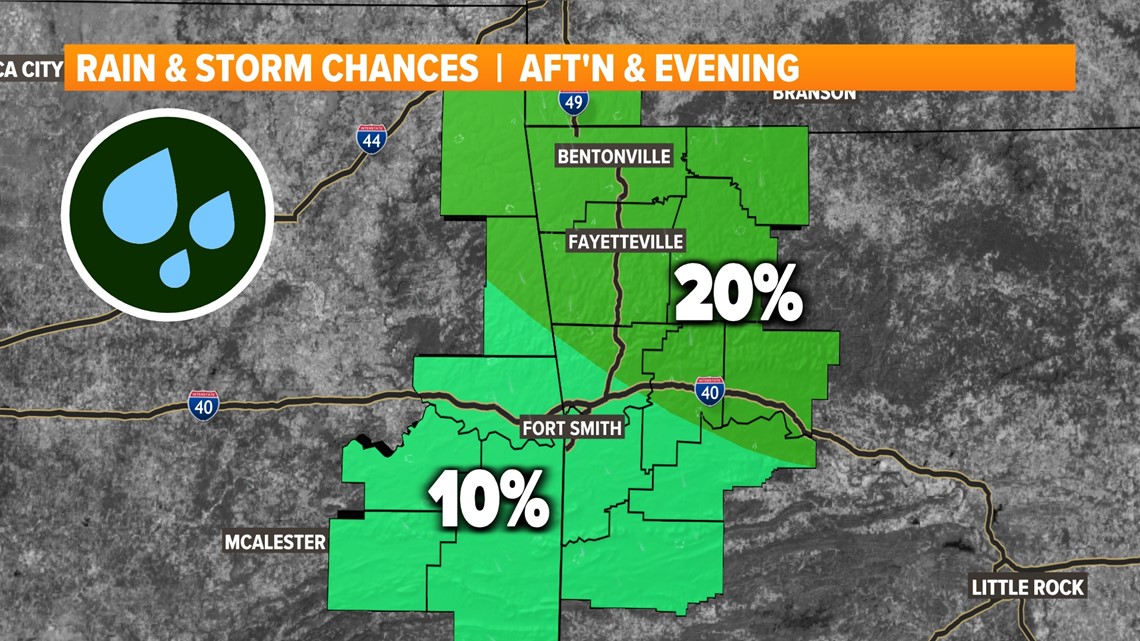 A TIMEOUT FOR THE HUMIDTY?
Humidity plus above average temperatures are a recipe for uncomfortable conditions. The humid to tropical dew point levels will take a bit of a break as we wrap up the weekend. A high pressure system looks to develop over parts of the Eastern U.S. which will help keep the moisture at bay.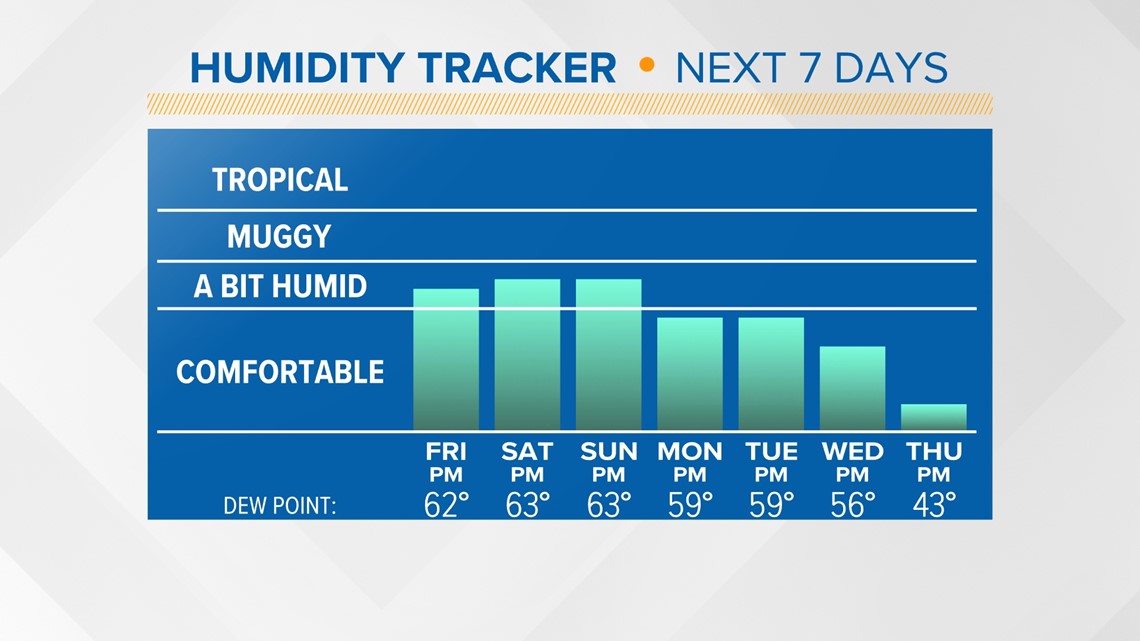 Where to find 5NEWS meteorologists on social media:
Download the 5NEWS app on your smartphone: