ARKANSAS, USA — The atmosphere is ready for severe weather season, but is your family safety plan ready? Storms strike quickly, so it's important to know what to do or where to go when a tornado strikes.
Tornadoes can strike at any time of day, but they are favored during the late afternoon, evening, and early nighttime hours thanks to daytime heating. That's a rather large window of time, where members of the family could all be in different locations. Let's talk about how to have a safety plan, no matter where you are during severe weather.
How many times have you been caught in a storm? Not all storms have tornadoes. In fact it's estimated that only 10% of supercell storms actually produce tornadoes. If you see a tornado in your car, this is what you should do.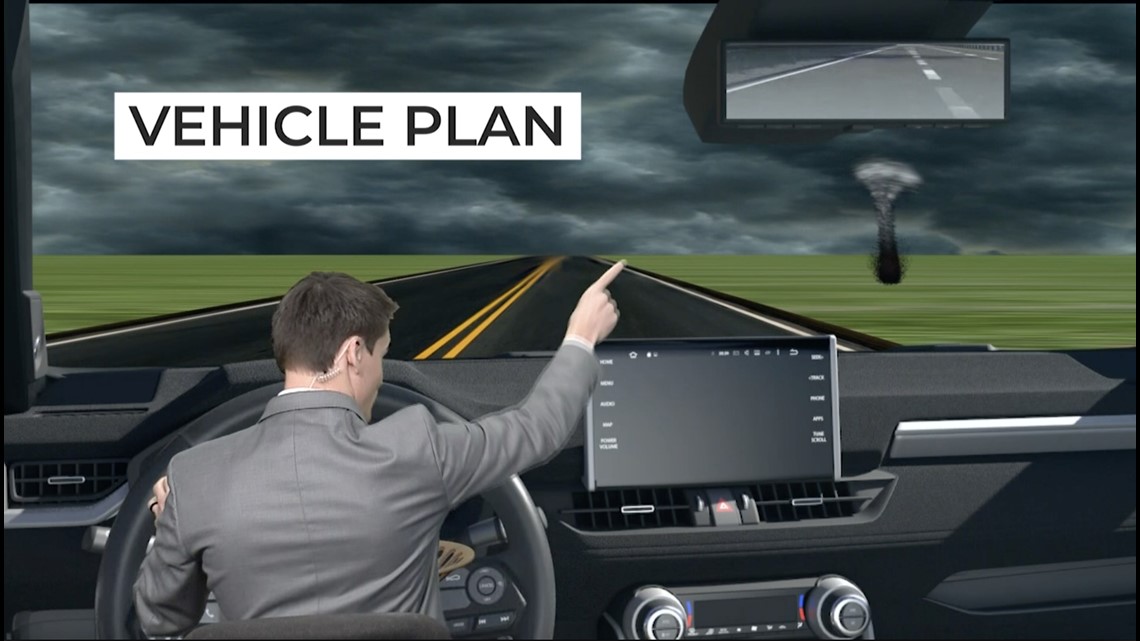 Exit your vehicle and get inside a sturdy building.
No buildings? Lie in a ditch and cover the back of your head and neck.
If you cannot get out of your vehicle, stay buckled in and bend down below the window line.
Vehicles can be easily picked up and tossed around, which can be fatal to all passengers. What about driving away? Only if you are trained in storm spotting should you attempt this. Even if you understand where the tornado is tracking, it may quickly deviate from that path. Also you can drive faster than a tornado, but if the road isn't a straight shot, the tornado can quickly catch up with you.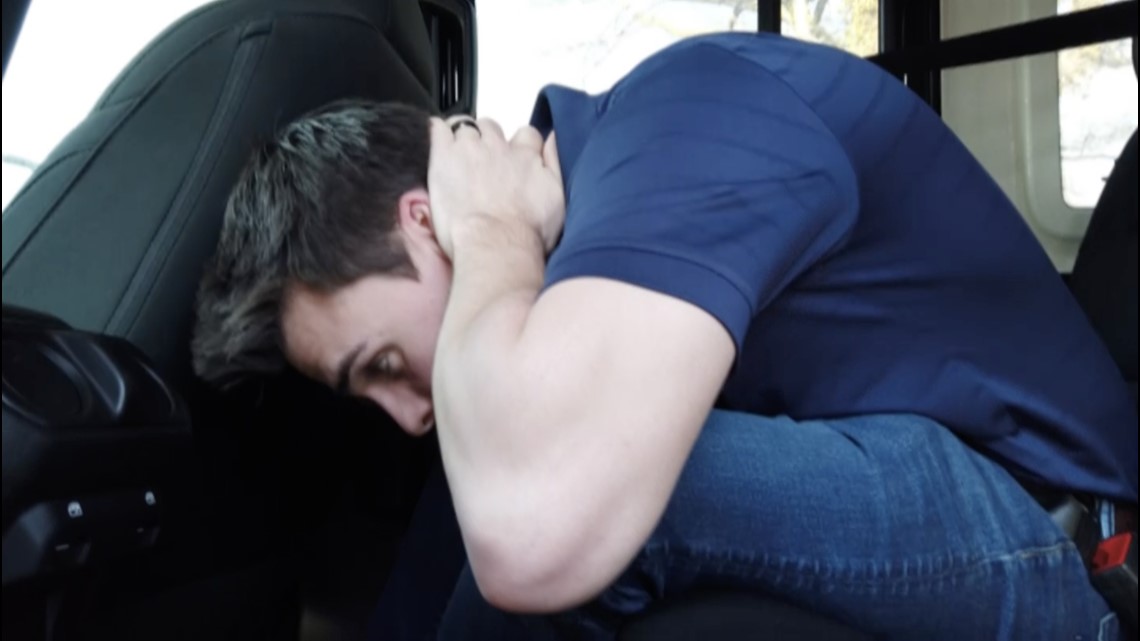 When you are at home or any residential building, seek the lowest, most interior room available. You want to get as many walls between you and the outside. Make sure the room you are in has no windows.
Take this layout for example. The center of the house is still exposed to exterior walls. Even though the laundry room is not in the dead center of the property, it is the best location, or one of the master toilet rooms. The laundry room has the most walls between you and the outside.

Don't forget your pets!
Bring blankets, pillows, and/or a mattress
Helmets can add a lot of protection
If there is room, bring food & water supplies
During severe weather days, make sure devices are fully charged
Ask your supervisor where the designated tornado shelter is. In high-rise buildings, you want to get to the bottom floor. At Channel 5, KFSM-TV, our control room is our tornado safe room. This allows us to continually broadcast weather information even if we took a direct hit.
All schools in the state of Arkansas are required to do multiple tornado drills throughout the year. Every school has their own safety plan, but students are either advised to be in hallways without windows, kneeling down with their hands covering the back of their necks. Some schools, like Greenland Elementary, have a tornado safe room where they bring all students and staff. They invited us during one of their tornado drills with second graders.
Once you have your safety plan, give it a practice run, or two! It never hurts to be prepared. Your 5NEWS Weather Team will help you know what days to expect severe weather.
-5NEWS Chief Meteorologist Matt Standridge.
Spring 2022 Severe Weather Outlook
For all other episodes of our Alerting Arkansas series 2022: