ARKANSAS, USA — Severe weather season has begun across the Mid-South including Arkansas and Oklahoma. Storms have already dropped hail, gusted winds and even spawned tornadoes. Is this early start a sign of what is to come? How stormy will the spring of 2023 be? Let's investigate.
New research: Tap here for a look at how supercells may change over Arkansas in the next 75 years.
The winter has been very active across Arkansas with more snow and ice than normal. In fact, many locations have had more snowfall than major cities in the Mid-Atlantic. This is thanks to a more active jet stream and a La Niña pattern. That may not be able to completely hold all spring as the La Niña pattern weakens.
Polar ice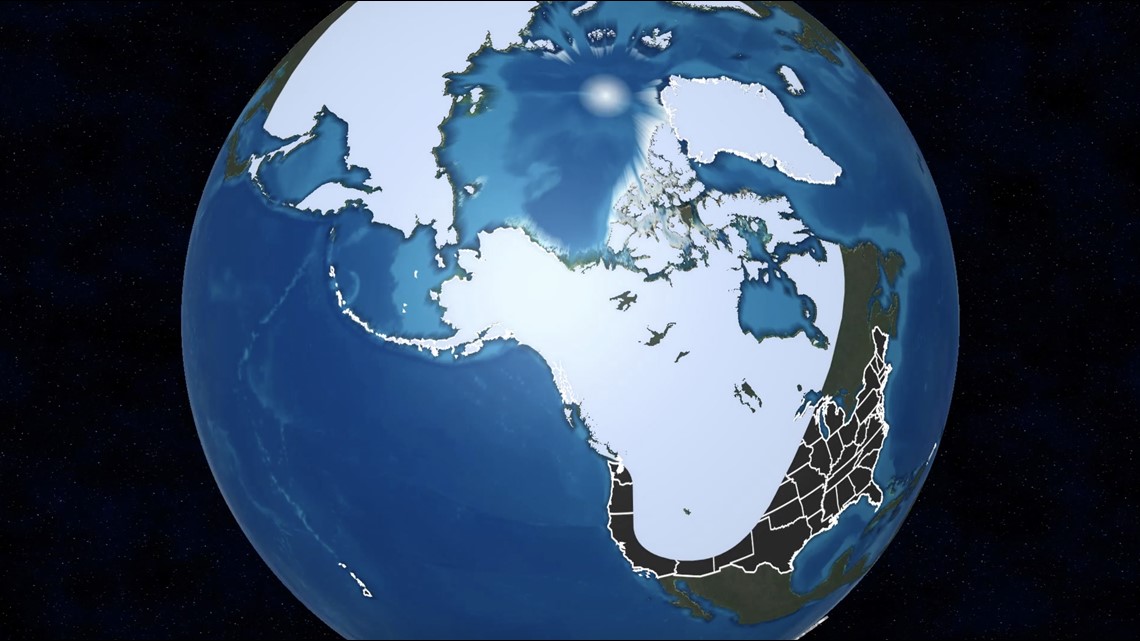 In order to get severe weather, you need blasts of cold air to bring help spark storms and to bring in more rotation to the atmosphere. There is a lot of healthy snow and ice pack over the Polar regions and western Canada, with a bit less in eastern Canada and northern Europe. This lop-sided pattern compared to normal may help to bring more rounds of low pressures to the Rocky Mountains, in turn pushing into the Plains and Ozarks to create more severe weather.
Gulf temperatures
The Gulf of Mexico is running 2-3 degrees above normal for this time of year. This early start to warmer waters will only help supply more heat and humidity northward to meet the incoming cold fronts, helping to spark more severe weather.
La Niña pattern and jet stream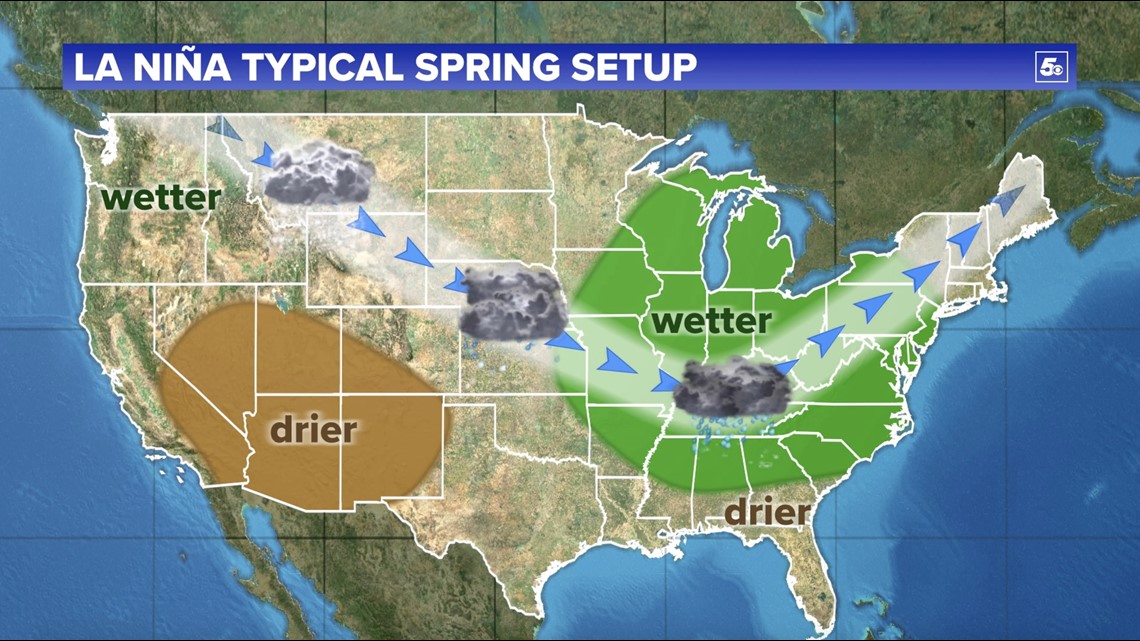 Sea surface temperatures are warming in the East Pacific, back to more normal temperatures. La Niña has created colder ocean temperatures the past 3 years and a neutral phase is expected by May or June. In a weak La Niña pattern we are expected an active jet stream to dip south for the Mid-South to create more storms.
Severe weather outlook for 2023
Let's put it all together. We not only investigated every La Niña spring, but every weakening La Niña spring that neared the neutral mark by early summer. We found slightly fewer tornadoes compared to average, but more hail storms, more wind storms, and more flooding threats.
Forecast: Tornadoes in Arkansas (March-May): 15-20
Forecast: Tornadoes in 5COUNTRY (March-May): 4-6