The Storm Prediction Center (SPC) has upgraded the severe storm threat for late afternoon and early evening to a Level 2 out of 5.  Not everyone will see severe storms, because the coverage will be isolated.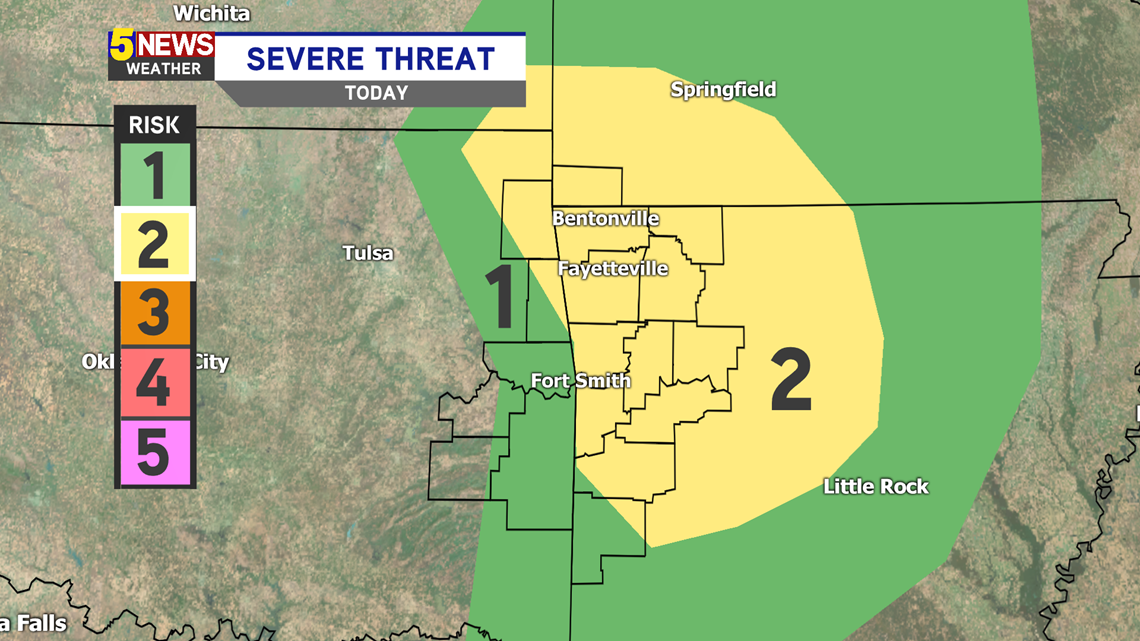 – Strong, damaging winds.
– Localized heavy rain, possibly leading to flash flooding.
Current model data indicates a line of strong storms, with heavy downpours, moving through Northwest Arkansas and the River Valley after 5PM. The line may extend through eastern Oklahoma and western Arkansas, as well. Strong to severe storms will be isolated, and the location may change as the atmosphere becomes more or less unstable.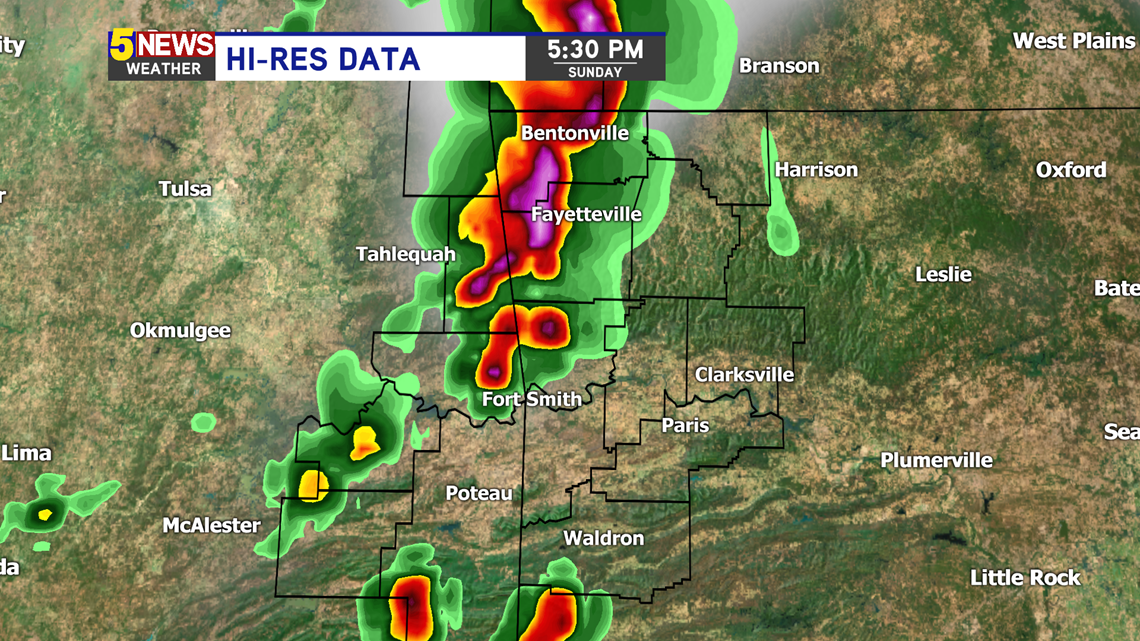 – Strongest storms likely between 4PM and 6PM.
– Additional storms may develop between 3PM and 9PM.
Cloud cover and rain from this morning will be the determining factor of where severe weather may happen. Extensive rain and clouds in northeast Oklahoma will limit the atmosphere's ability to refuel and heat up in that area. Areas that have had less or no rain-cooled air will be locations where thunderstorms may develop.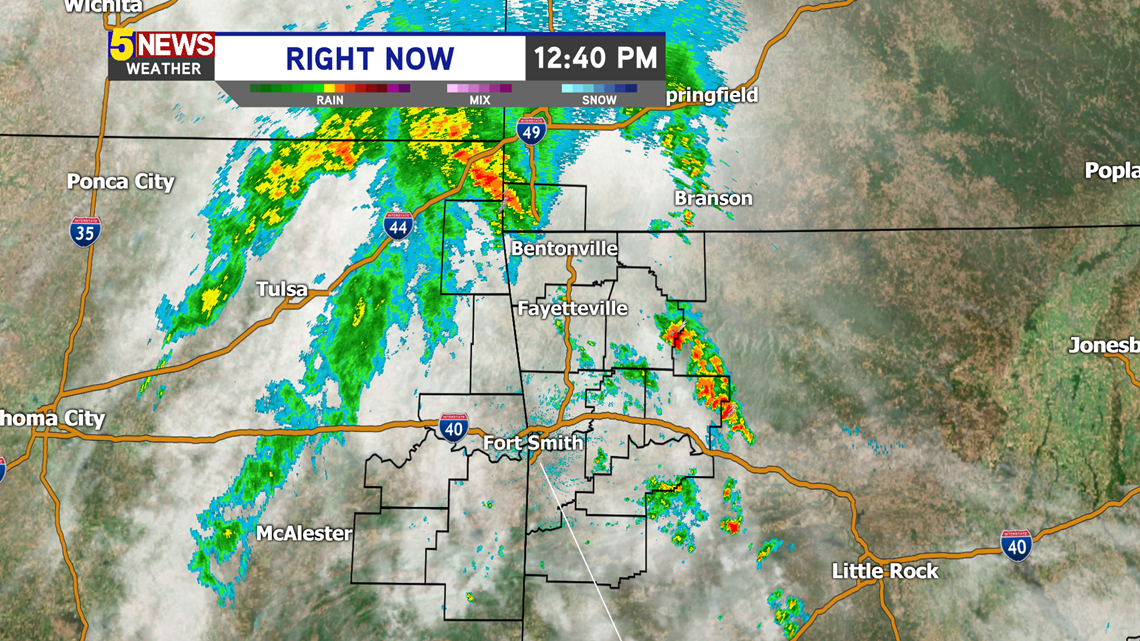 The 5NEWS Weather Team will continue to keep you updated throughout the day.