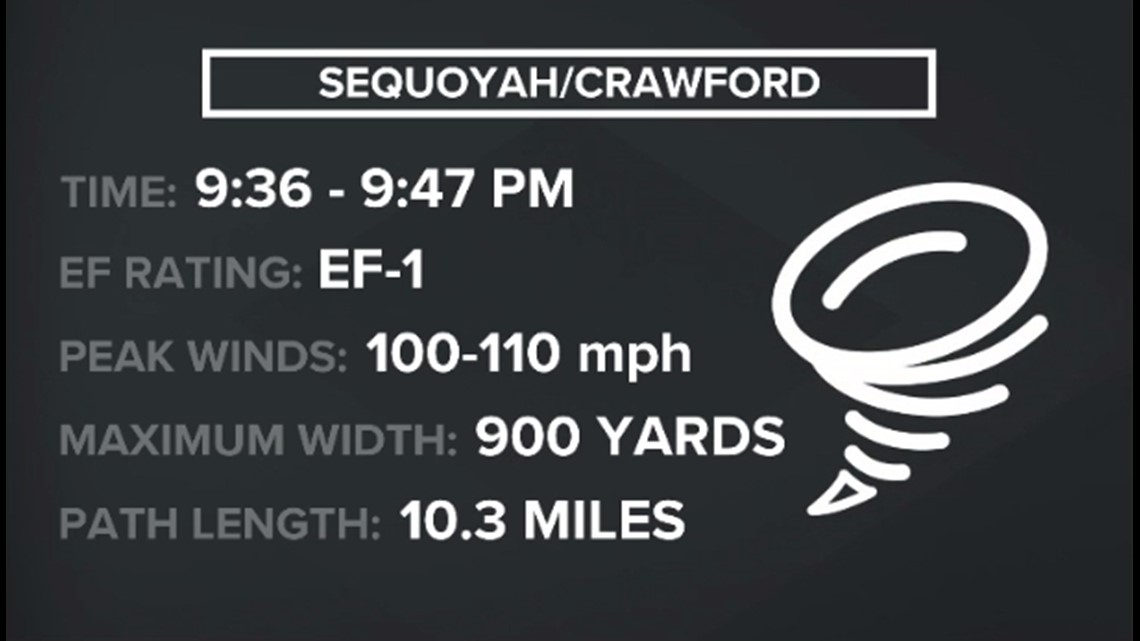 CRAWFORD COUNTY, ARKANSAS, Ark. — This first tornado started near Roland and moved across the state line into Arkansas near the Arkansas Welcome Center.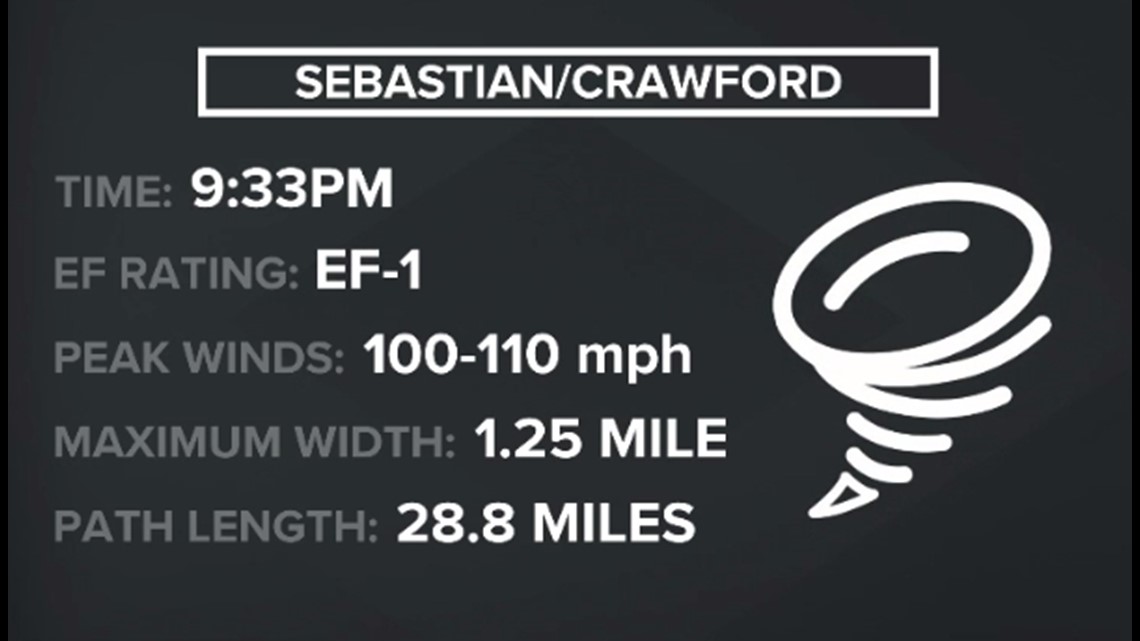 The second tornado started west of Moffett and moved across Van Buren into Central Crawford County.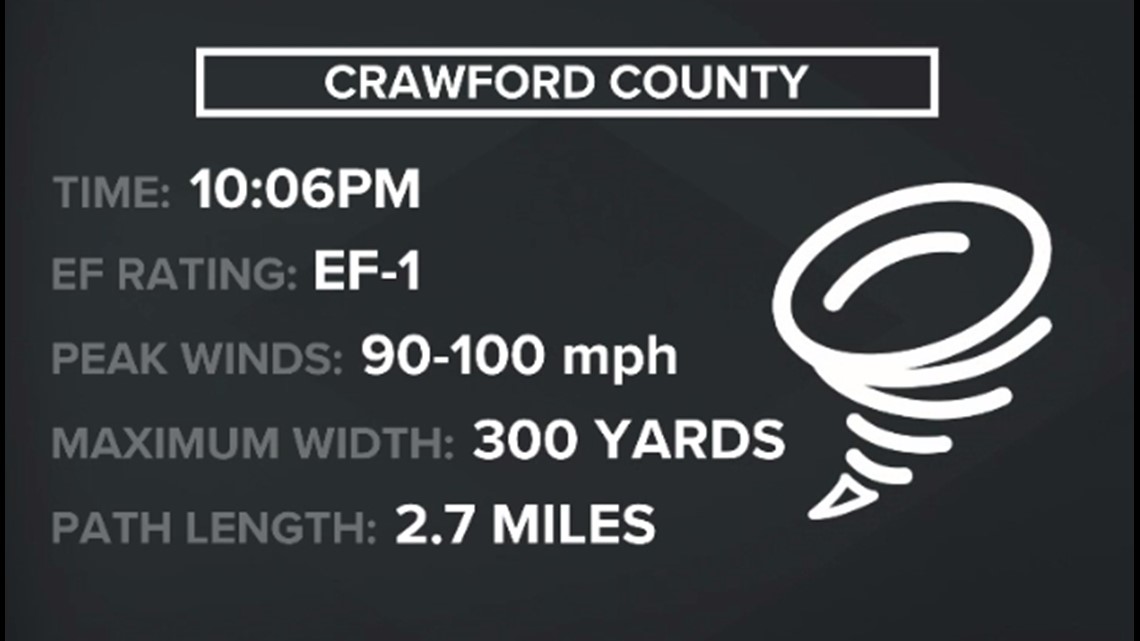 The third tornado started NW of Dyer Arkansas and continued on the ground for 2.7 miles.
The National Weather Service has confirmed three EF-1 tornadoes over the River Valley Monday (May 3) night.
The first, with max winds around 95-105 mph in Sequoyah and Crawford counties. The second with wind 100-110 mph starting in south Moffett, Okla. to the north side of Fort Smith through Van Buren and continued northeast. The third tornado was confirmed as an EF1 tornado with winds from 90-100 mph in central Crawford County.
Several snapped trees caused damage to homes and buildings.
Stick with the 5NEWS Weather Team for the latest updates.