In the midst of scattered showers and storms, the U.S. Gulf Coast is watching dust from the Sahara Desert move in. Skies have darkened a bit along the shores.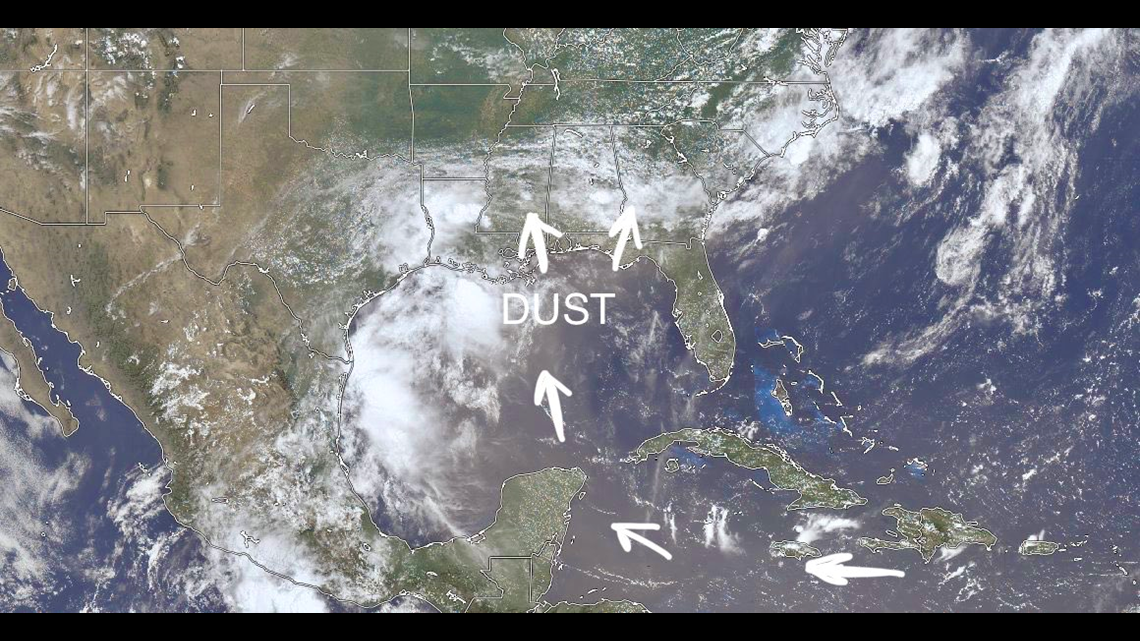 This is a look from Pensacola, Florida at noon Thursday, and along with the clouds, the Saharan dust is making skies slightly darker.
EXPECTATIONS FOR ARKANSAS & OKLAHOMA
In Arkansas and Oklahoma, the dust will not be as thick. A reddish hue is likely at sunrise and sunset. The majority of the dust will be several thousand feet above the ground. However, some dust will will make it to the surface and may cause extra difficulty for those with respiratory illnesses and allergies. For most of us, it may feel like there are a few extra allergens in the air.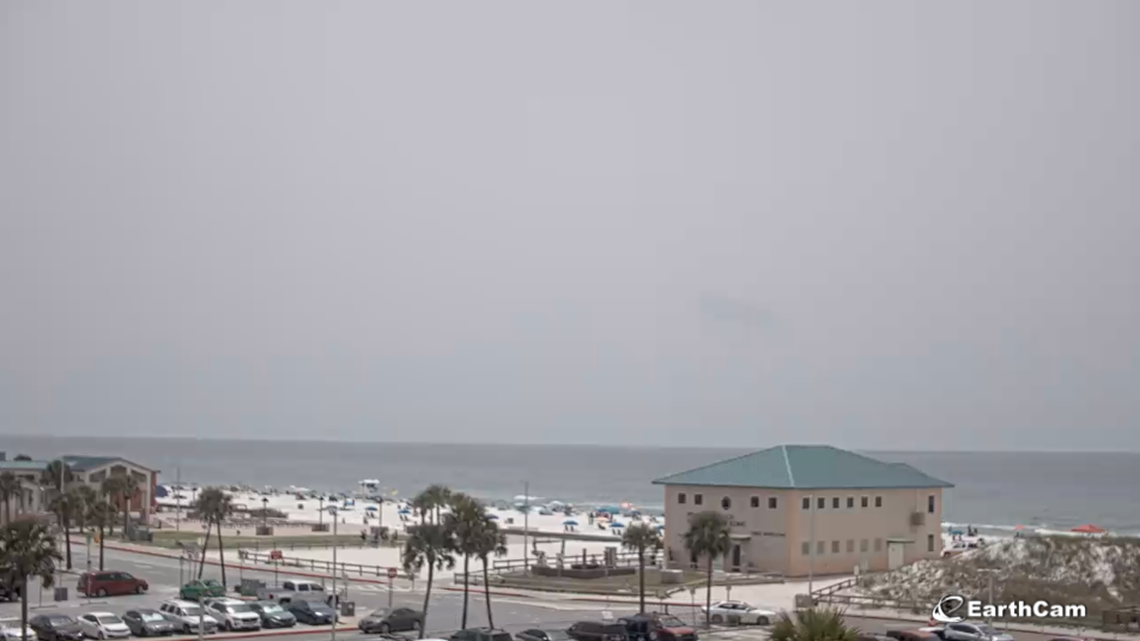 Dust will start to become more noticeable in Arkansas' southern sky by sunset Thursday. It is expected to be thicker on Friday and Saturday.