'Drought begets drought' — This is an old saying that remains true this year. The drought has dried the ground and left us vulnerable for an extended period of excessive heat.
Even with recent rainfall across portions of the area, the ground remains parched and vegetation is drying, if not dead in most areas.
Throw in a very strong area of high pressure in the upper levels of the atmosphere, and that is a recipe for recording breaking heat for the entire area for the last few days of July into the early part of August.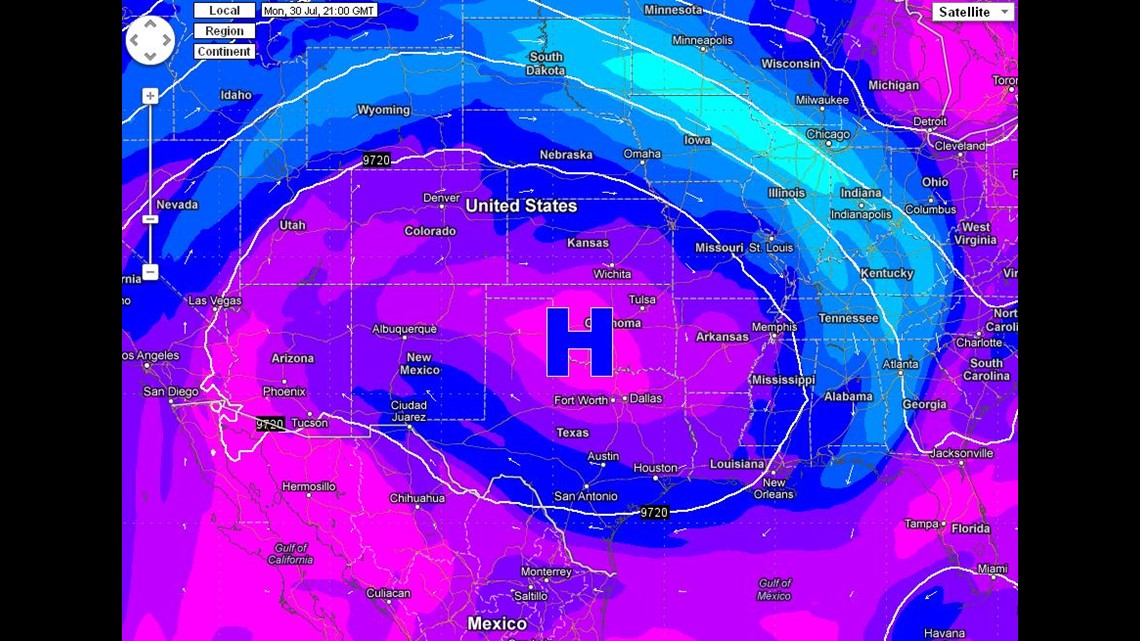 The ridge of high pressure will combine with the dry ground resulting in recording breaking heat. This area of high pressure will remain parked over the southern plains through the first week of August.
High temperatures will soar over 105 in most areas with a few areas closing in on 110°. This will not only challenge daily record highs through the first week of August, we could see all-time monthly highs fall for both the month of July and August.
August of 2011 brought all-time record breaking heat (110° in Fayetteville and 115° in Fort Smith). Those records very well could fall as this intense heat move bakes the area.
This heat ridge will start to weaken slightly by the end of the first week of August dropping temps back to near 100 area-wide.