Clouds will be on the increase Wednesday as a small upper-level disturbance swings through Oklahoma and Arkansas. There could also be a quick passing shower, especially in Northwest Arkansas and eastern Oklahoma. Highs will reach the 70s today with SE winds between 5-10 MPH. The weather gets more intense for Thursday as a strong cold front approaches. Strong storms are possible after sunset. Some flooding could be possible as heavy rain falls overnight. Strong northerly winds afterwards will quickly drop temperatures all day Friday cooling us down.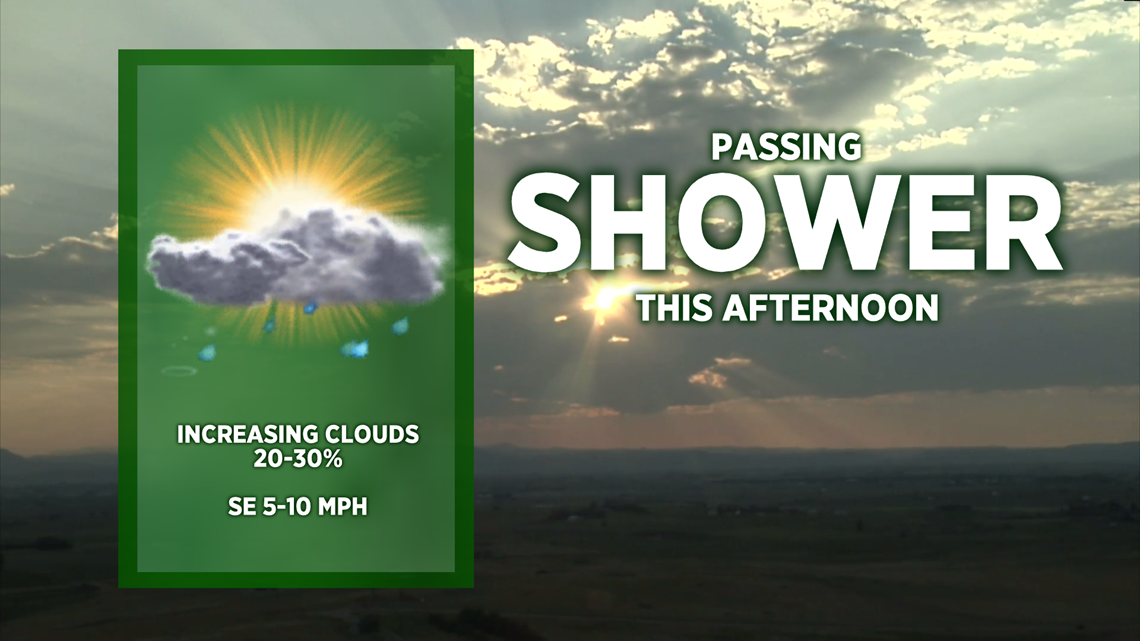 VIDEO FORECAST
RAIN CHANCES WEDNESDAY
Most of the day will be dry but there is a 20-40% of a passing shower throughout the afternoon. A majority of the light rain will fall in Green Country of Oklahoma.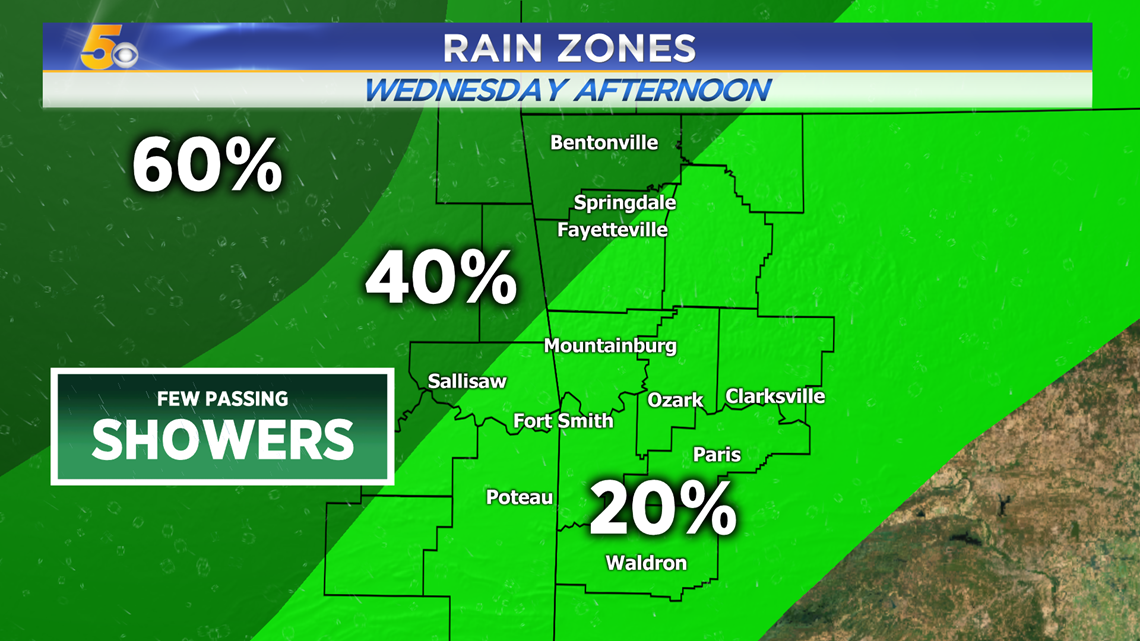 Futurecast 2PM - The farther south and east you live, the drier the day will be.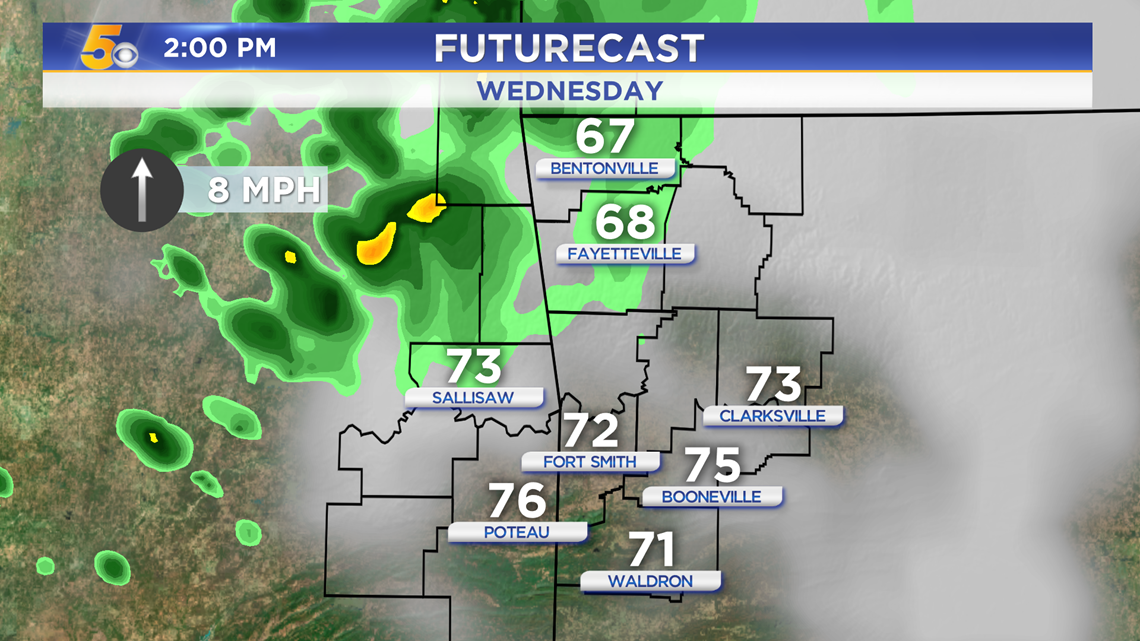 Increasing clouds (cooler conditions) and SE winds (warmer conditions) will compete to raise the high temperature today into the 70s.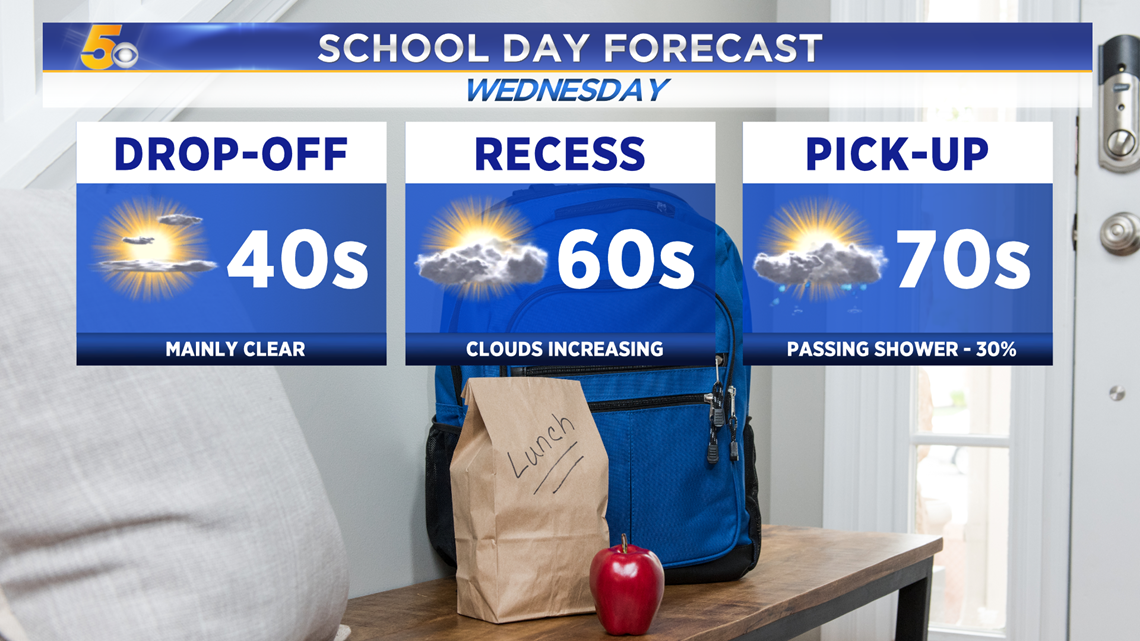 STRONG COLD FRONT THURSDAY NIGHT
After sunset a line of showers and storms will swing through with heavy rain, and possibly hail and gusty winds. There will be a temporary flooding risk across Northwest Arkansas due to the still saturated ground from the weekend. After the front blows through, strong north winds will take over and drop the temperature all day Friday. There could be a wind chill later into the day.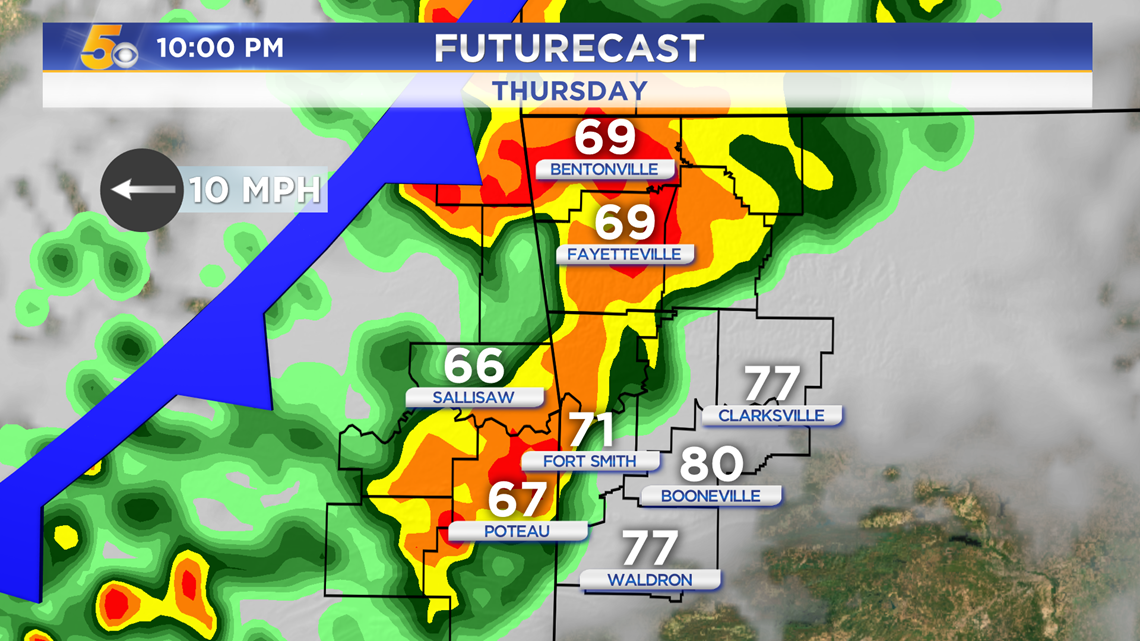 Level 1 & 2 Severe Risk Thursday Night