ARKANSAS, USA — Skies are likely to turn more gray for the rest of the week and into the weekend as another thick plume of wildfire smoke pushes into Arkansas and Oklahoma. You could see it starting to come in at sunset looking westbound from Pocola, OK. (look at the darker colors just above the horizon)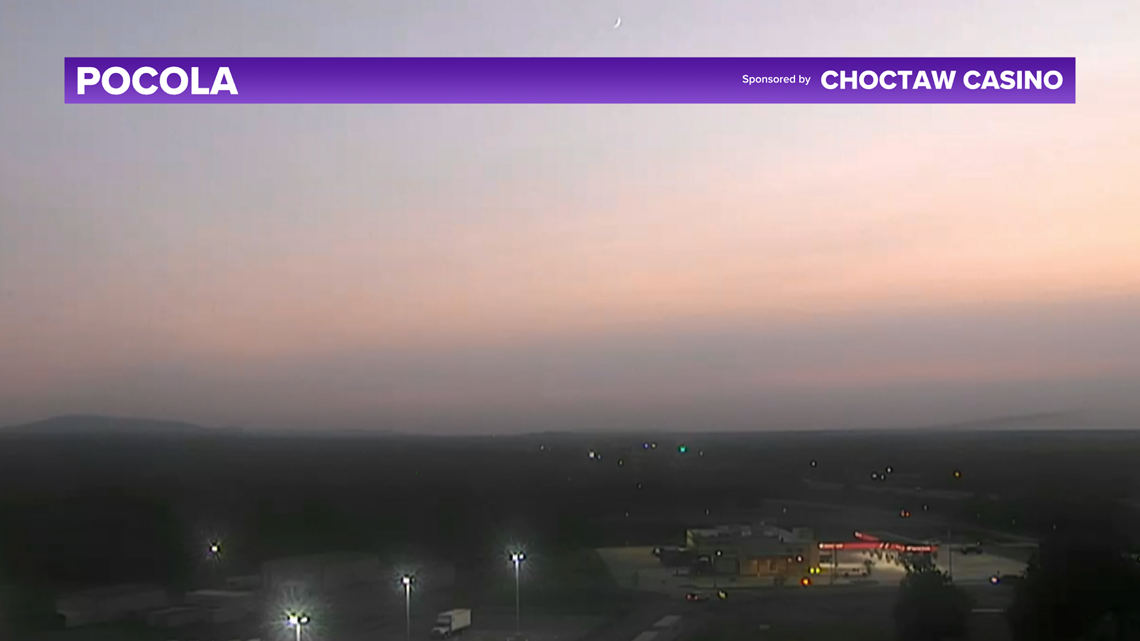 Wildfires continue to burn across northern California. Whether the smoke arrives in the Ozarks and Ouachitas is dependent upon the jet stream and fronts pushing through the region. Northwesterly flow across the plains is bringing the smoke in for the next few days.
SMOKE FORECAST (zoomed out)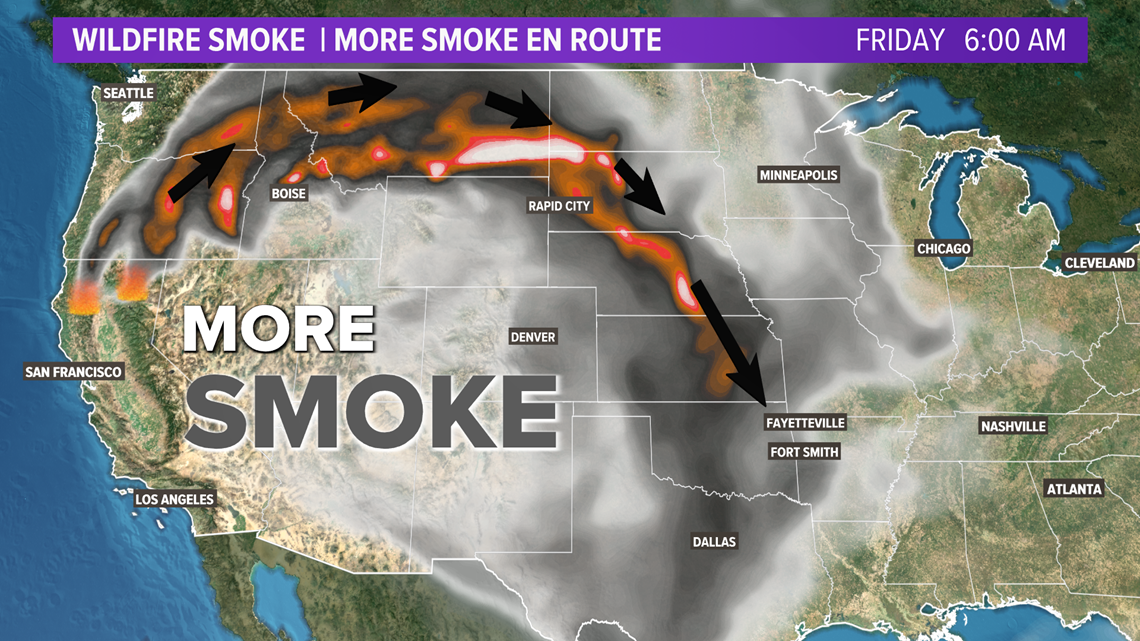 You can see the smoke originating along the west coast and circling over the Rockies, spilling south into the Plains. The orange and bright red colors indicate very thick smoke that is trapped higher up in the atmosphere.
SMOKE FORECAST (zoomed in)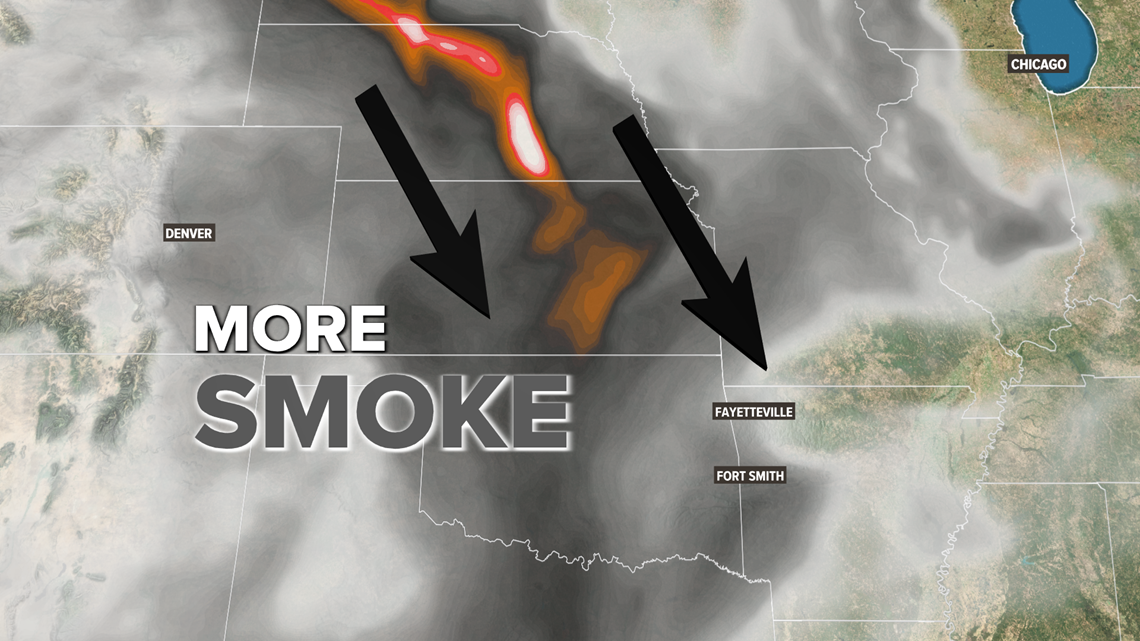 Some of thickest smoke will arrive into Arkansas and Oklahoma Friday mid-morning. Sunrises and sunsets will likely be more red and orange.
WILL THIS SMOKE BE HARMFUL TO ME?
Not very likely: Most of the smoke is several thousand feet above the ground. Only minimum amounts will possibly be able to impact the air we breathe.
Our next system will likely not arrive until Tue/Wed of next week with some more clouds and storm chances. Rainfall helps to clear out the air. Until then, expect a handful of days with grayer skies. (The amount of gray vs blue will vary throughout the day and by location.
-Matt Standridge, 5NEWS Chief Meteorologist