FAYETTEVILLE, Ark. — What looks to be a meteor was seen across Northwest Arkansas and into Oklahoma early Friday morning. In videos sent to 5NEWS, a bright light glides across the sky.
The National Weather Service in Tulsa said they received several reports of a meteor that occurred over northeast Oklahoma and was detected by the Geostationary Lightning Mapper.
Over 60 sightings of the meteor were also reported to the American Meteor Society, and according to their website, the sightings came from Oklahoma, Arkansas, Missouri, Mississippi and Kansas.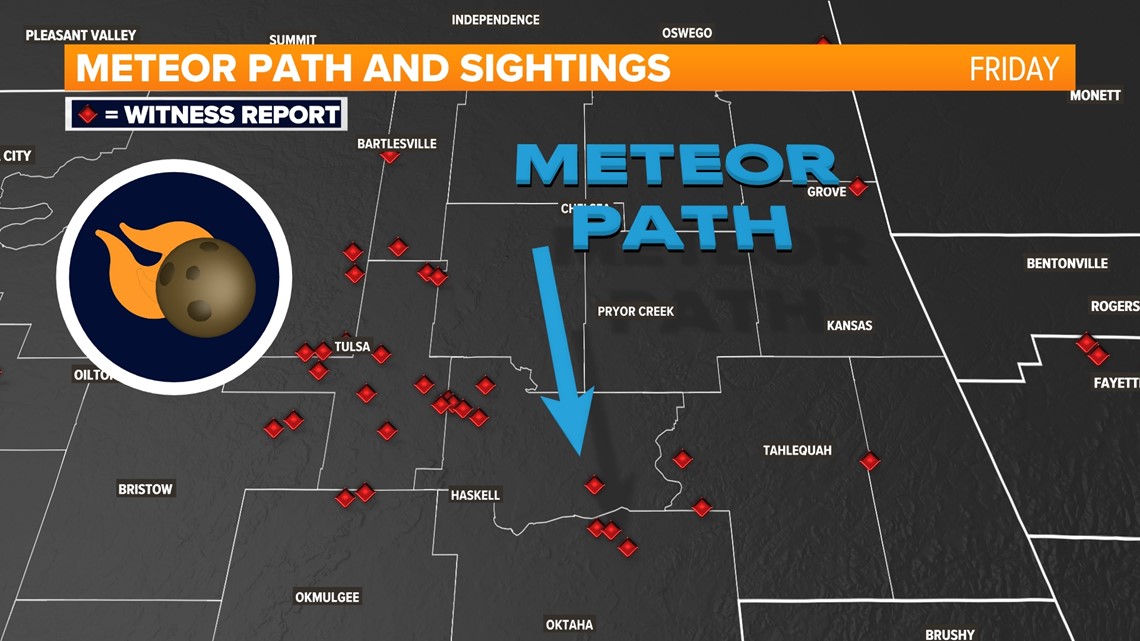 Download the 5NEWS app on your smartphone: