Friday will wrap up the week on a stormy note. After a line of storms this morning, a warm front will arrive this afternoon and will spark more severe storms into the evening.
The severe risk for the second part of Friday is trending lower than before, but if any storms develop, there is the potential they turn severe.
FRIDAY AFTERNOON: Scattered severe storms (possibly severe)
FRIDAY EVENING: Few storms may still fire up but we should trend down with drier weather expected into Saturday.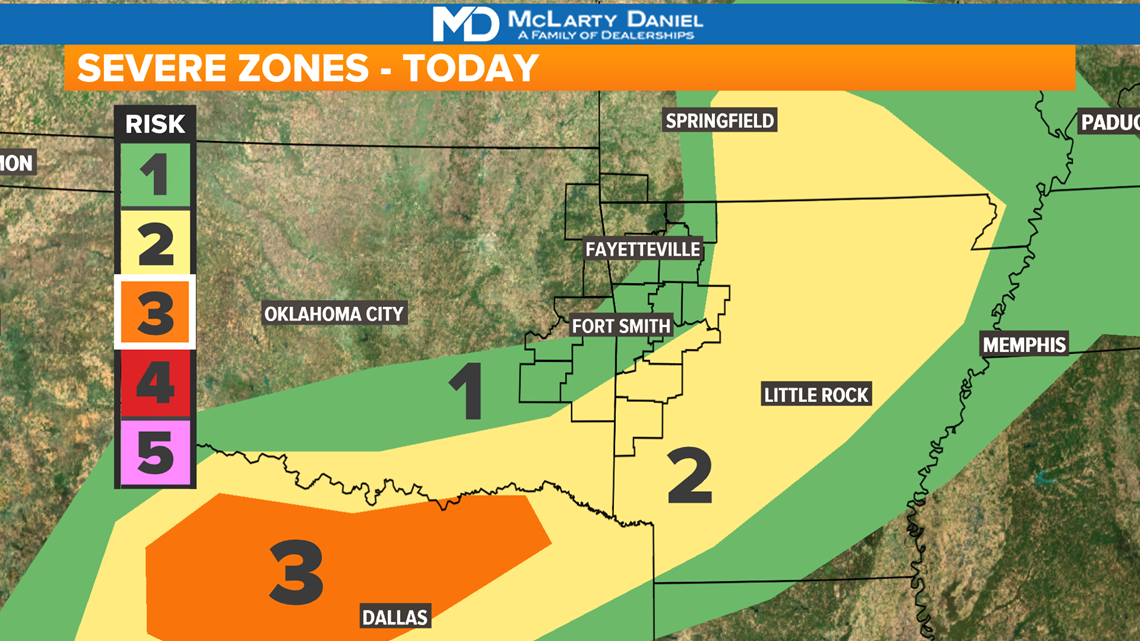 The strongest storms will likely fire up throughout the mid-to-late afternoon into the evening.
Tornado Risk: Low for eastern River Valley (not zero)
Storms will rotate, but overall there is still a low chance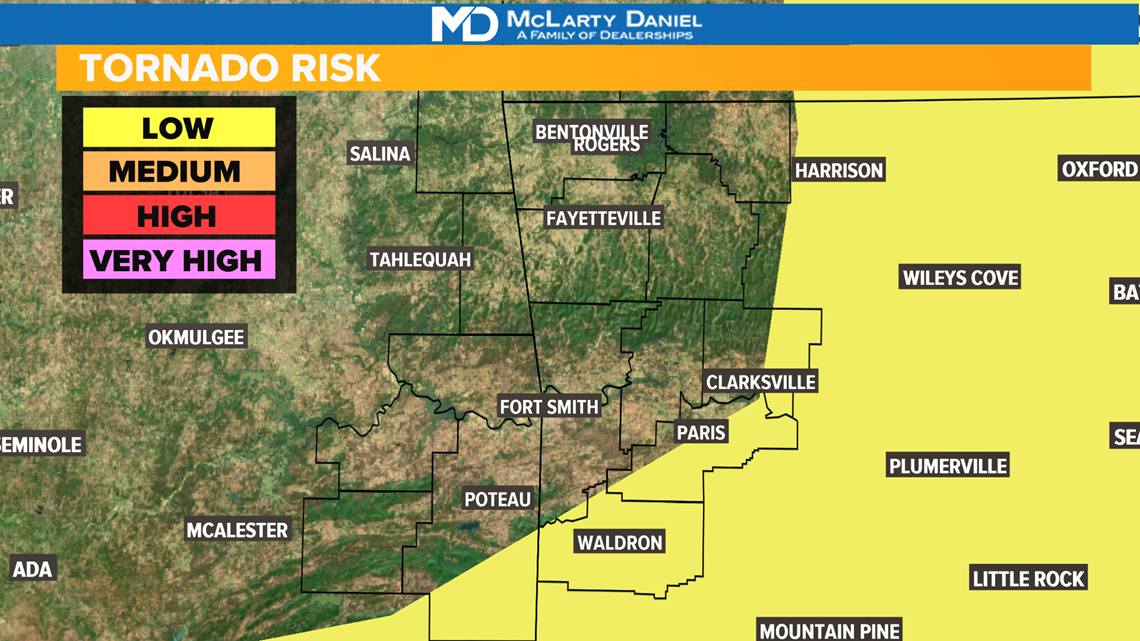 Along the leading edge of any storm, there will be some wind, some which may turn damaging.

As the warm front lifts north, it will allow storms to fire up and qrow quickly, creating hailstones that may be larger than 1 inch in diameter.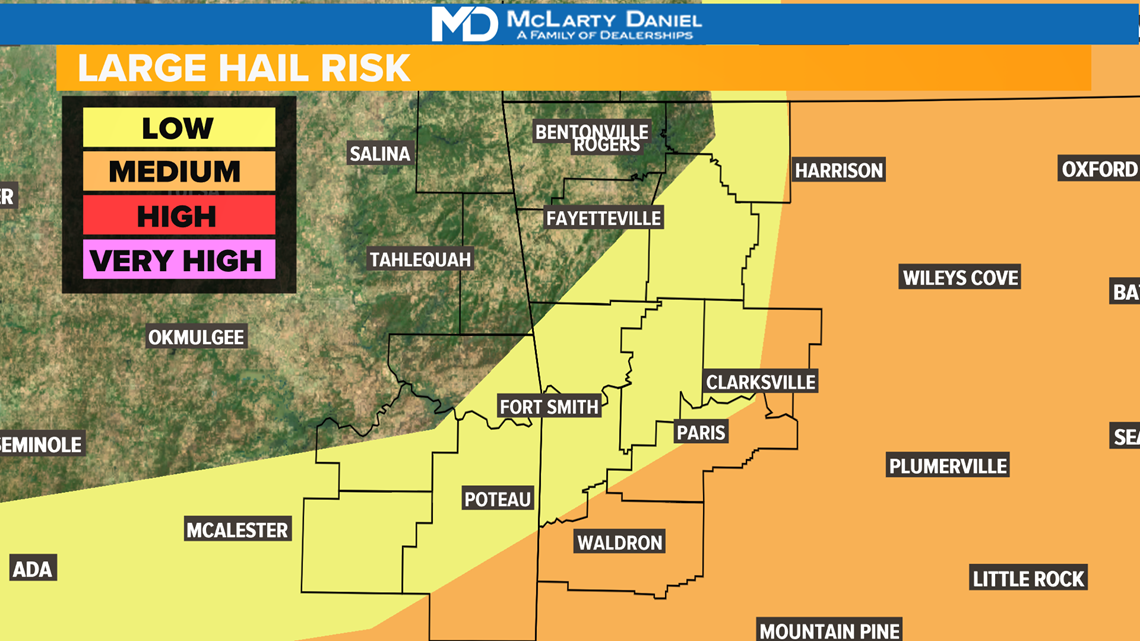 Saturday will trend much drier with only a 20% chance for a storm. More rain and storms are likely for Sunday and Monday for the Memorial Day Weekend.