ARKANSAS, USA — You've heard of making lemonade with lemons, but what about making ice cream with snow?
As large, flaky, fluffy snow fell across Arkansas, kids and adults alike have found themselves in a familiar spot: Stuck at home. But what if there was a fun activity to bring everyone together?
Cut to: A three-ingredient recipe for making ice cream with the snow (ideally not directly on the grass or pavement) outside.
around 8-12 cups of snow
A 300 ml can of sweetened condensed milk
1 tsp of vanilla extract
Start by throwing the fresh snow in a large bowl (ideally freezer friendly so you can save your leftovers!)
Feel free to bring the snow indoors and start by sprinkling some vanilla on top of the snow—keep in mind this probably won't be a recipe you'll be measuring perfectly, you can just add more snow as you continue to add vanilla and/or condensed milk.
Then, after the vanilla, you could start by pouring half of the condensed milk and stirring to combine what will begin to look like snow ice cream!
Once you add the rest of your milk, you'll notice that your snow actually doesn't seem to melt but kinda become thicker because of how the snow interacts with the ingredients.
Of course, give it a few taste tests to make sure it tastes delicious, and then, if you're feeling fancy, add your favorite usual ice cream toppings. Bring out the sprinkles and chocolate syrup, it's a snow day!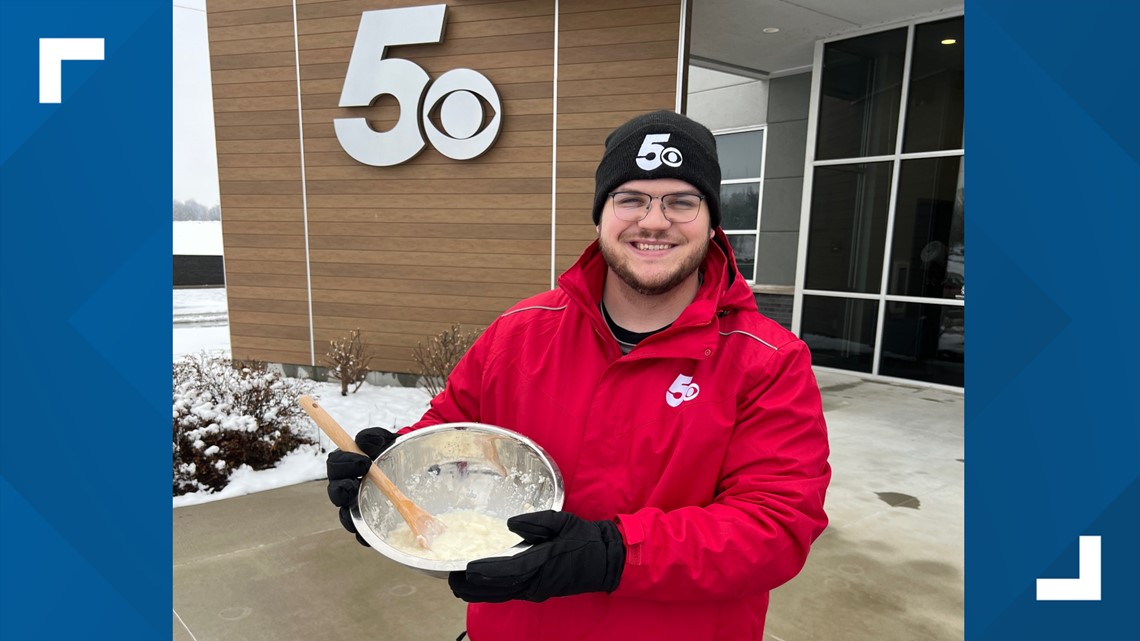 Download the 5NEWS app on your smartphone: