ARKANSAS, USA — It's lightning bug and firefly season across the United States. Many people report seeing fewer these days compared to years past. Can you bring them back? Experts at firefly.org say there are some easy things you can do to foster a healthy environment for them to thrive.
Fireflies love humid weather. Will your summer be hot and dry? Or more wet and humid? Tap HERE for your El Niño forecast.
STEP 1 - TURN OFF OUTDOOR LIGHTS
Lightning bugs and fireflies do not just illuminate for fun. It is there way to communicate amongst their species and to mate. Outdoor lights can confuse the bugs and interrupt their breeding.
STEP 2 - CUT GRASS HIGHER
Higher grass can help provide more protect for the insects. Plus, higher-cut grass helps increase humidity in your backyard. Lower-cut grass can dry out your lawn. Intense summer heat will back your lawn more. The bugs like higher humidity.
STEP 3 - CREATE WATER FEATURE
Fireflies love living by a water source, especially a creek, stream, or pond. You can also add water features in your flower beds. However water features can also increase other unwanted insects like mosquitoes.
STEP 4 - AVOID PESTICIDES
When you try to kill other bugs, fireflies can also be harmed. The more natural products you use on your lawn and garden can help ensure more lightning bugs.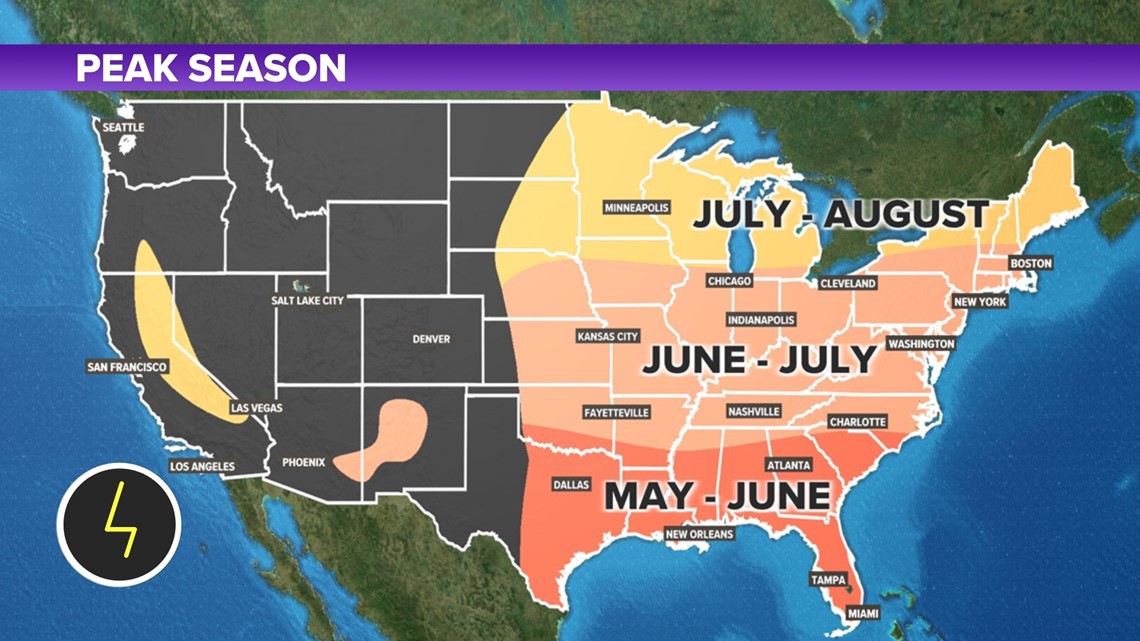 ARE LIGHTNING BUGS AND FIREFLIES THE SAME THING?
Yes. There are over 2000 species but both terms refer to the same family of insects. Which one you say is dependent on where you live... similar to soda vs pop.