ARKANSAS, USA — Latest Update 4PM SAT: A few inches have fallen across Northwest Arkansas and parts of the River Valley. Additional snow will fall until 9 PM. Clouds will continue tonight with skies slowly clearing throughout Sunday.
Winter is tough to forecast in the south and this weekend is no exception -- a cold front will bring rain changing to snow across Arkansas and Oklahoma with light accumulations expected (heavier east). How much we get will be determined by how quickly temperatures can drop into the low-mid 30s.
A clipper system is dropping south throughout the Plains and heading toward the Ozarks and Ouachitas. Colder air from Canada will be traveling with it, dropping temperatures from this past mild week of 60s down to 20s/30s. Snow has hit the Plains, the Ozarks, and is heading toward the Southeast.
Winter weather advisories and winter storm warnings will expire at midnight across much of western Arkansas and eastern Oklahoma.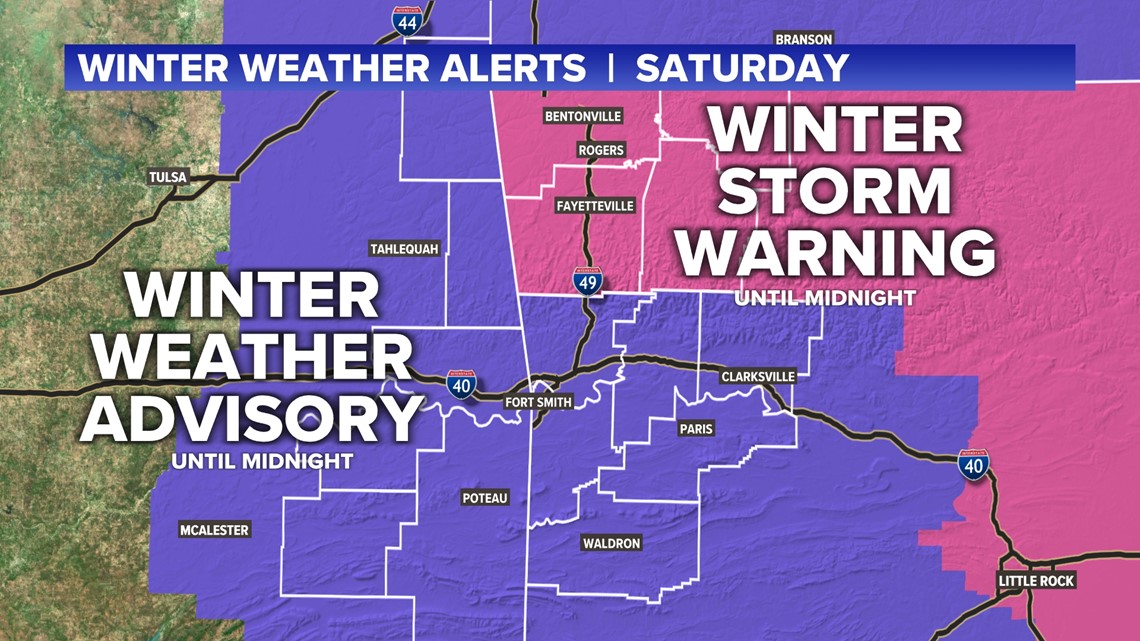 ADDITIONAL SNOW ACCUMULATIONS
After picking up some accumulation throughout the day, we are still expecting another couple of inches this evening from 4PM-9PM.
The heaviest snow will be toward the north, but a band of heavier snow (dark blue) is likely to hit north-central Arkansas and sweep toward the northeast and into Tennessee.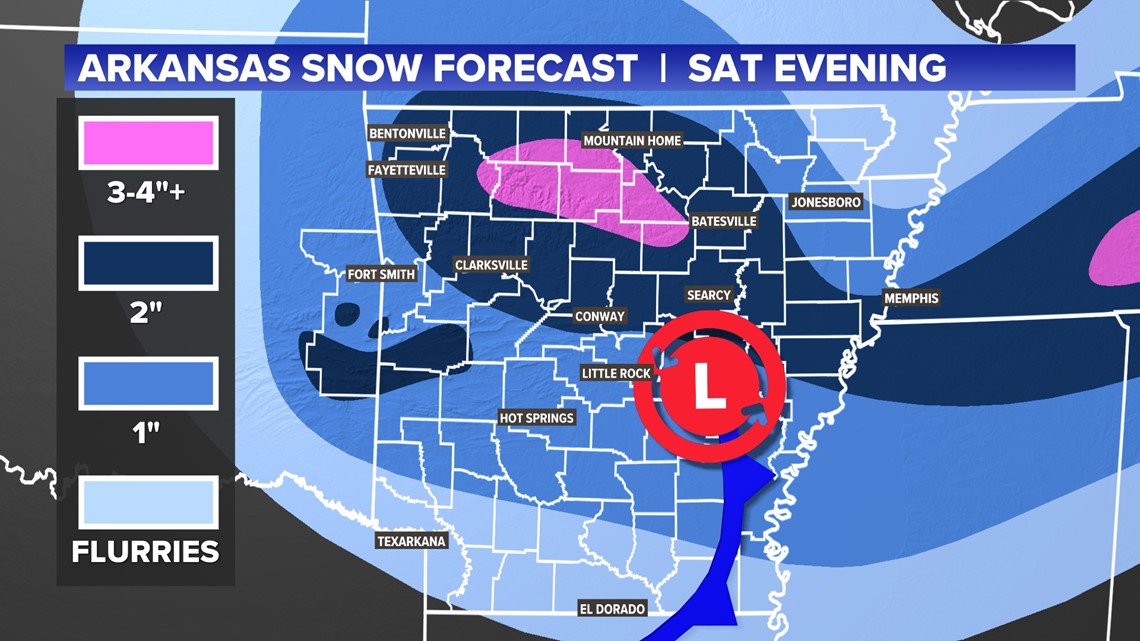 Another 1-2 inches is possible across NWA and the River Valley, with higher totals in the Boston Mountains.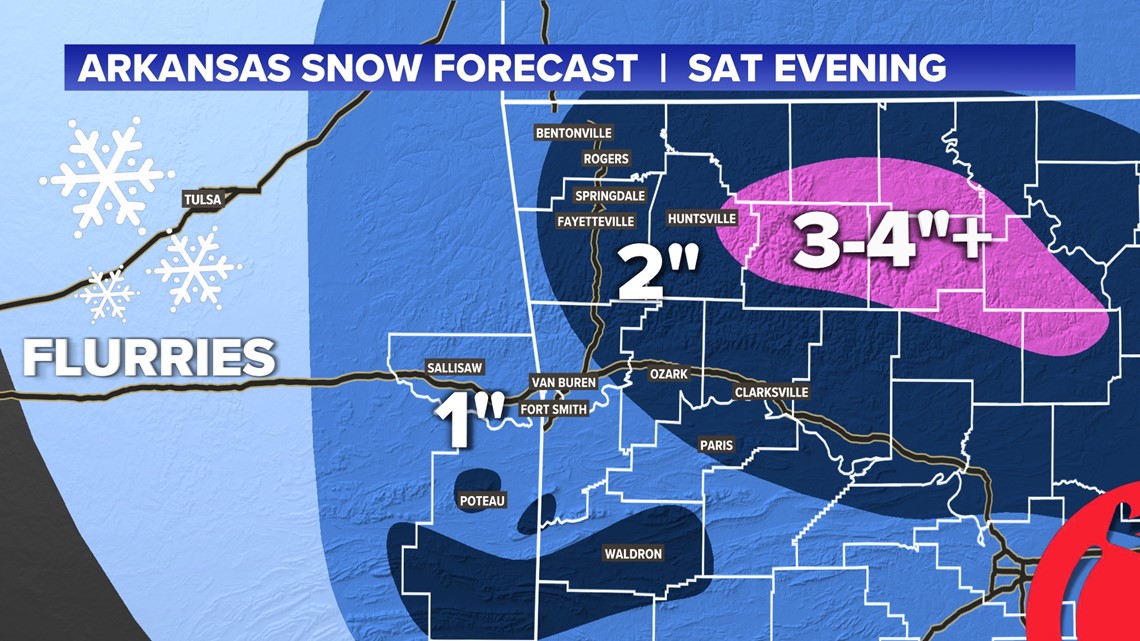 Roads will likely become slick this evening. Numerous accidents have taken place across NWA and the River Valley.
Stay tuned for the latest!