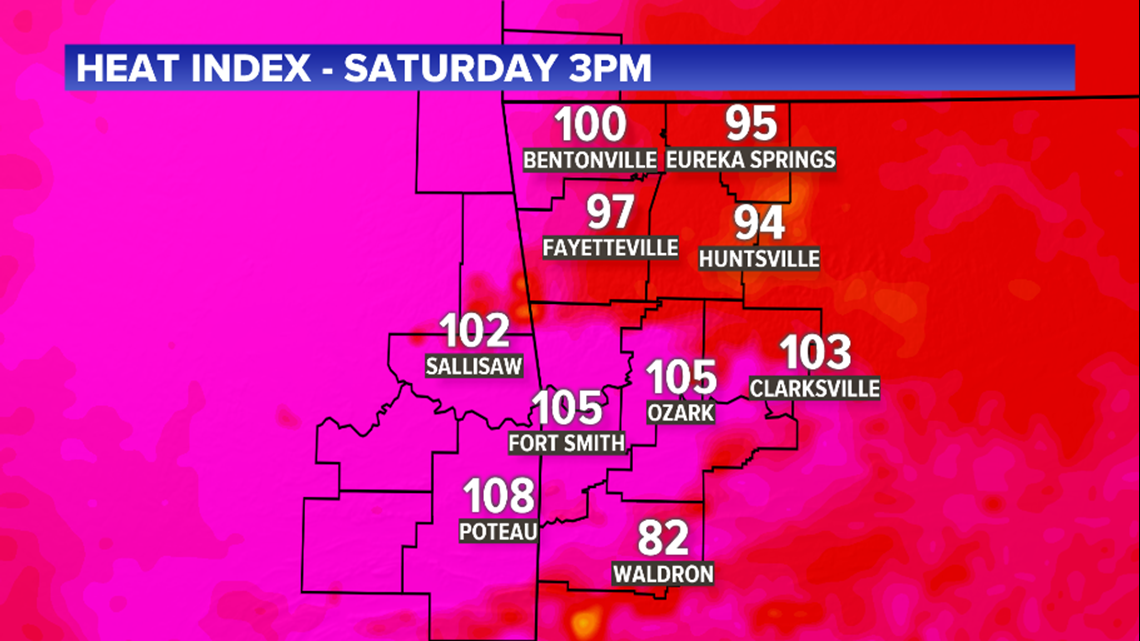 The heat index will be at the hottest during the afternoon and the evening on Saturday. Most locations will be close to 100º with actual air temperatures in the 90s.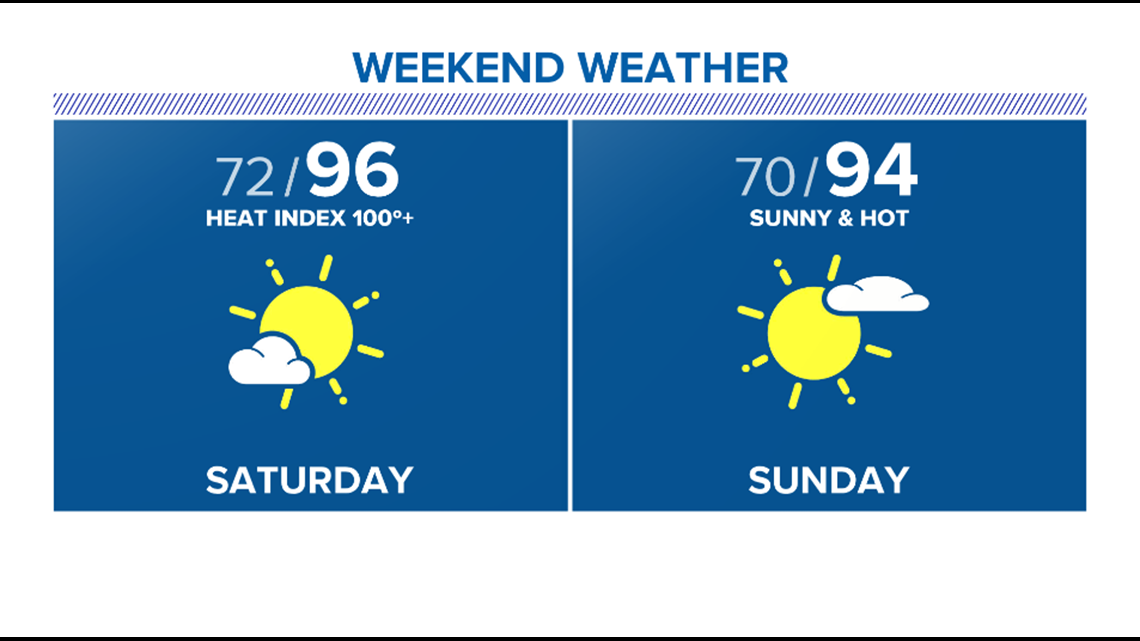 Of the hottest days this weekend, Saturday is looking hotter than Sunday but not by much. High temperatures will be in the mid 90s with the heat index still near 100º.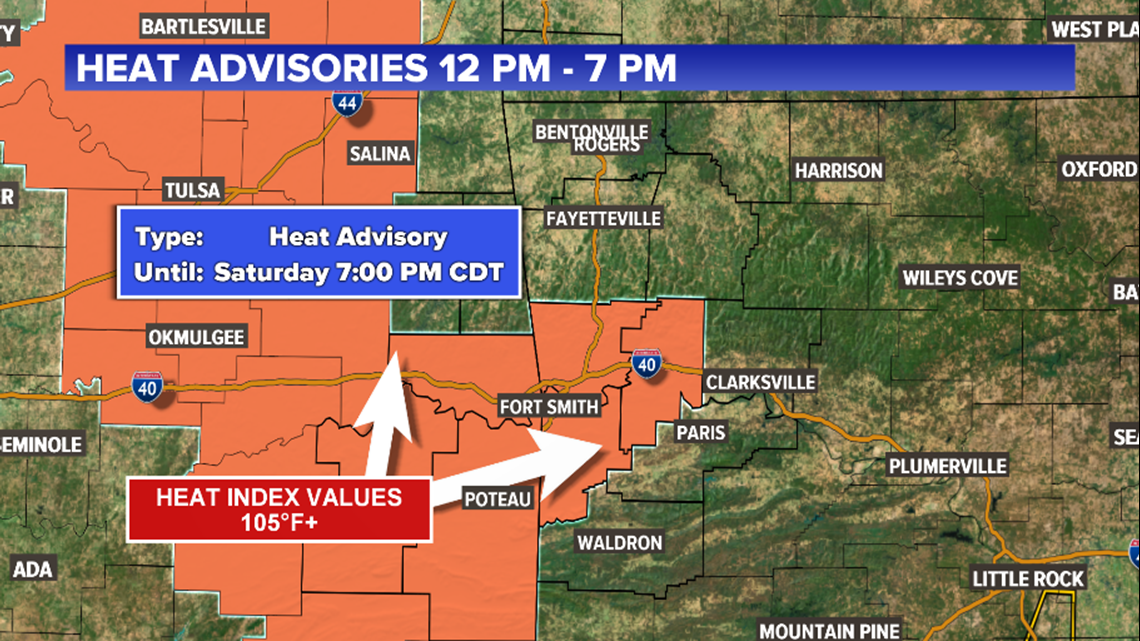 The National Weather Service has issued a Heat Advisory for locations that could experience a heat index over 105º. This includes all of the Arkansas River Valley.
While still hot, the heat index in NW Arkansas is expected to be closer to 98-103º and just barely below the NWS advisory criteria.