A thunderstorm producing widespread hail tracked across Eastern Oklahoma and West Central Arkansas on Saturday from Nicut, Oklahoma to Cedarville, AR to Alma, AR.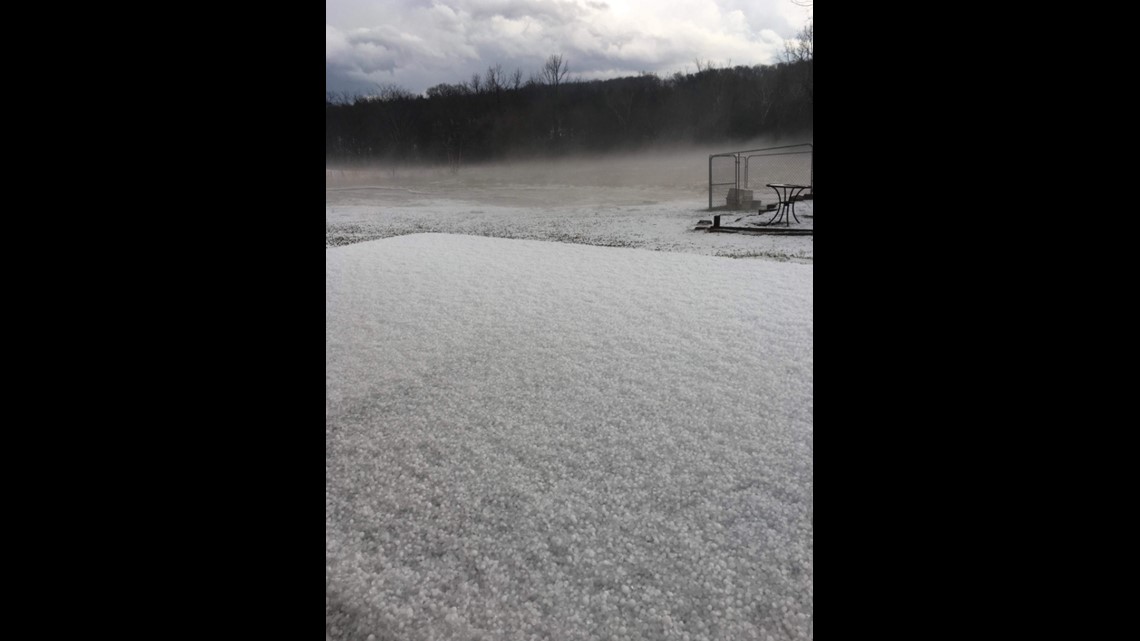 Shyla Wilson sent this picture to us of hail in Cedarville, Arkansas. So much hail it looks like it snowed.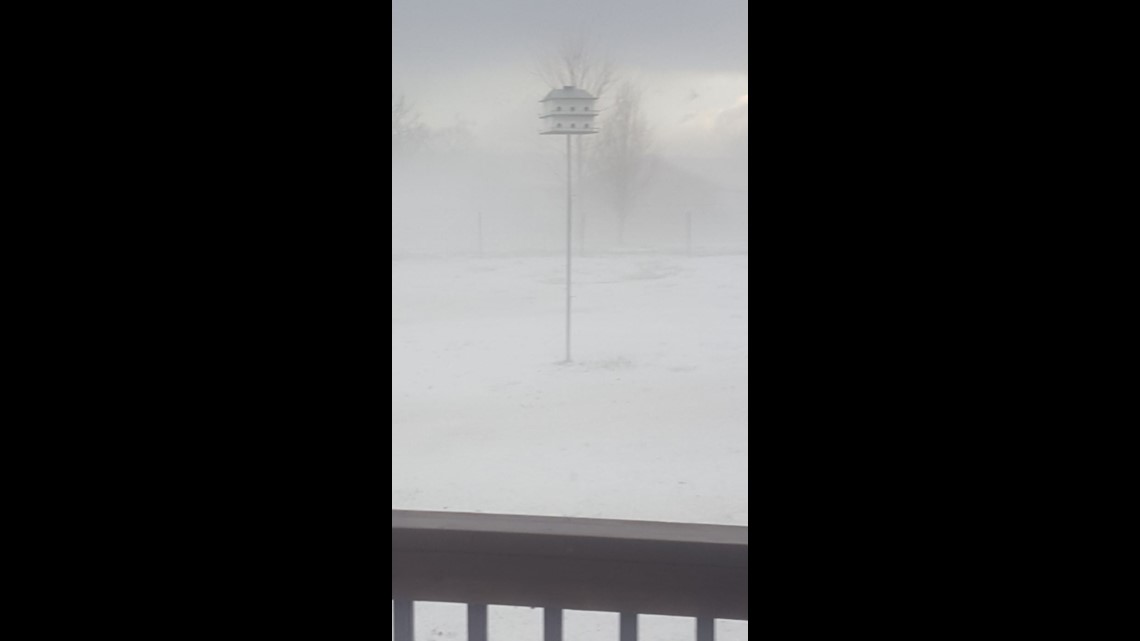 Dana Gregory send this picture of Uniontown, Arkansas.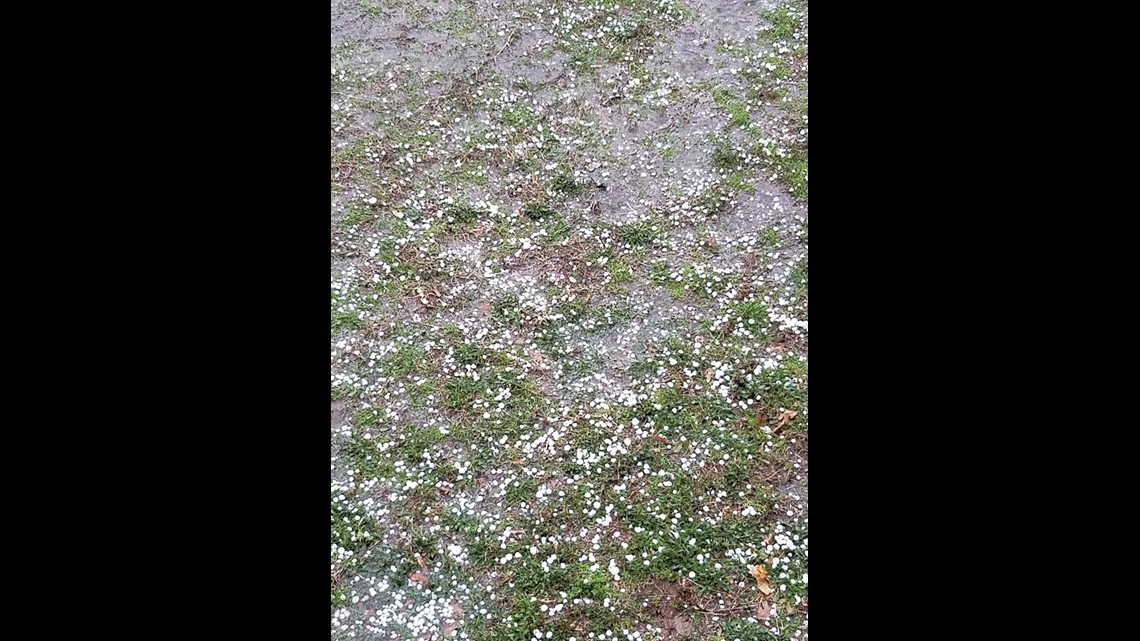 This photo was taken north of Van Buren with hail covering the ground. Photo: Ashley Almond.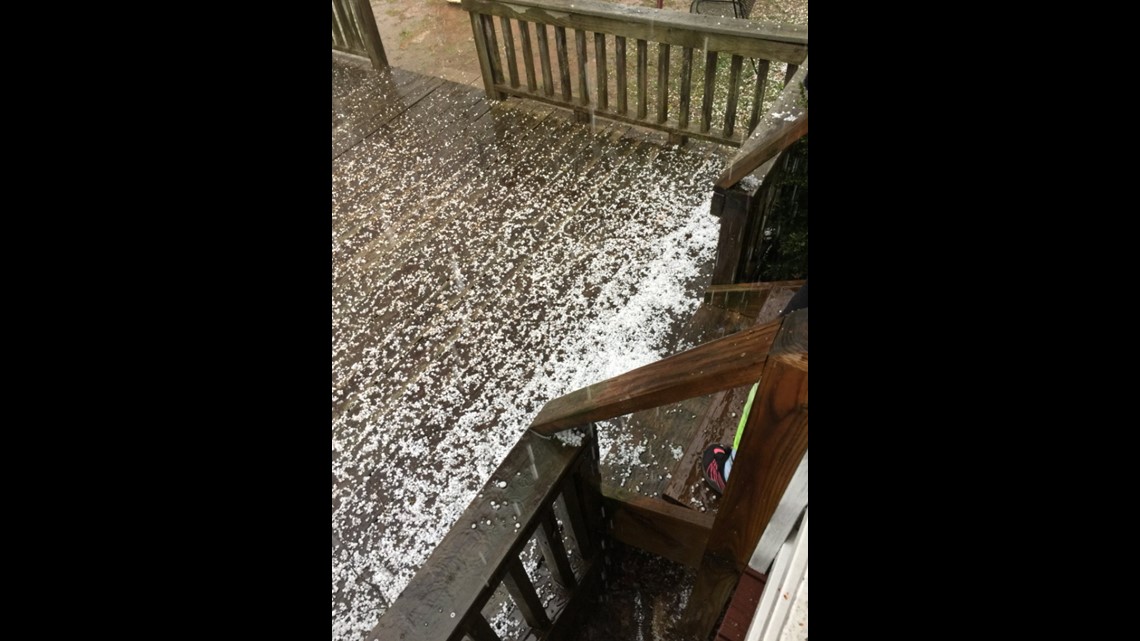 This photo is from Nicut in Sequoyah County showing hail covering the ground from the same thunderstorms. Photo: Heather Barnes.
Large hail will be the main concern with any storms that develop on Saturday evening.