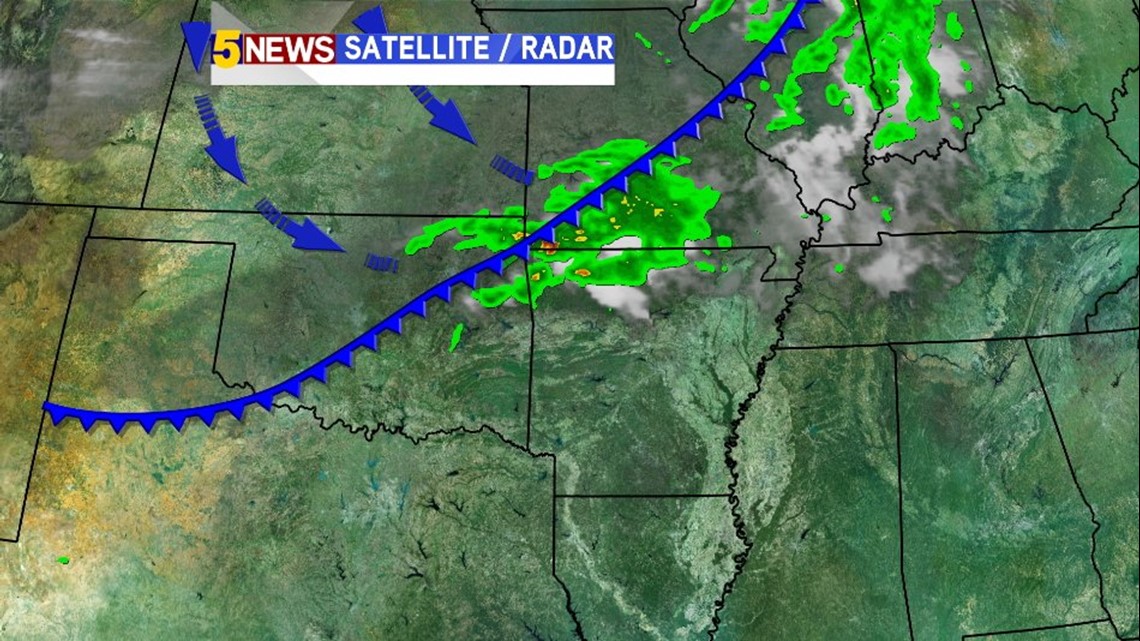 A cold front continues to move across the area and rain is likely up and down I49 for the evening commute home.
The rain will slowly advance south this evening but the heaviest showers should remain in NW Arkansas.
Expect very chilly conditions into the overnight with lows in the 40s and a chilly day again on Thursday.